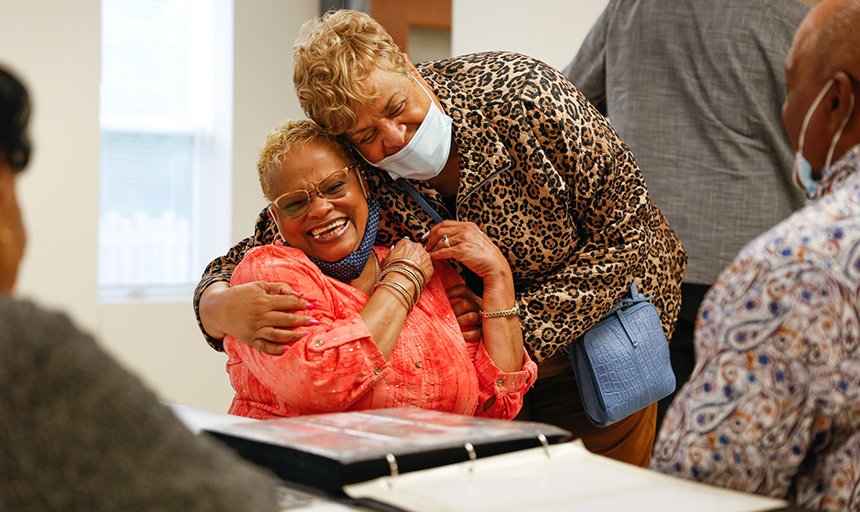 Community Archiving for Black Appalachia
Contact: Dr. Samantha Rosenthal, rosenthal@roanoke.edu
Black in Appalachia team members Alona Norwood and William Isom II will present on the long-term work of the organization across multiple states in the Mountain South. They will discuss the history of the organization, needs across our landscapes, and mechanisms developed over time to serve those needs. Alona Norwood is a native of Elizabethton, Tennessee & a graduate of Berea College currently attending graduate school at UNC Chapel Hill in Information Sciences. She's worked as Black in Appalachia's Community Archivist for several years, specializing in school records, community member collections and guest hosts our Podcast. William Isom II is a native of Hamblen County, Tennessee, and is the director of Black in Appalachia where he produces short films, supervises student workers, conducts oral histories, and maintains the field office and research
room in Whitesburg, TN
.
Black in Appalachia: Research, Education & Support is a non-profit that works in collaboration with public media, residents, university departments, libraries, archives and community organizations to highlight the history and contributions of African-Americans in the development of the Mountain South and its culture. We do that through research, local narratives, public engagement and exhibition. Black in Appalachia is a community service for Appalachian residents and families with roots in the region.
Sponsored by the Center for Studying Structures of Race and the Public History Concentration
Share
03/21/2023 6:30 PM
03/21/2023 7:30 PM
America/New_York
Community Archiving for Black Appalachia
Black in Appalachia team members Alona Norwood and William Isom II will present on the long-term work of the organization across multiple states in the Mountain South.
Pickle Lounge, Colket Center
Dr. Samantha Rosenthal, rosenthal@roanoke.edu
false
MM/DD/YYYY
Add to Calendar