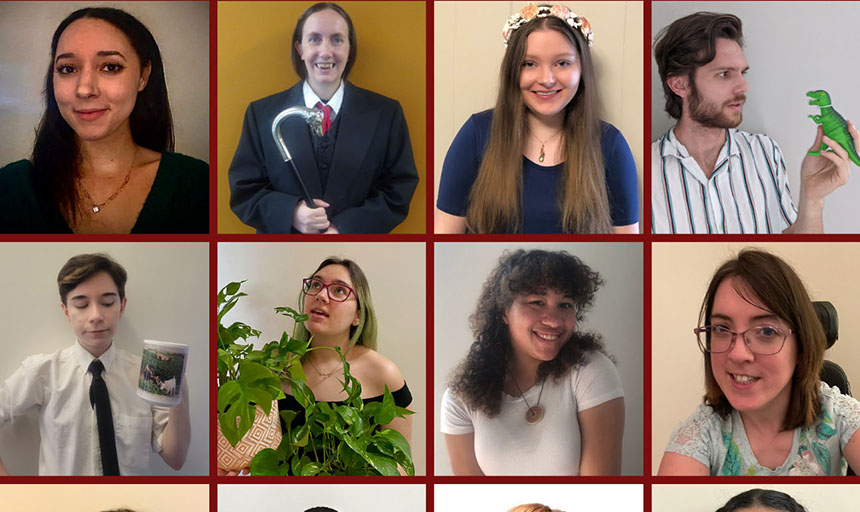 Creative Writing Majors Reading
Contact: Ms. Mary Crockett Hill, mchill@roanoke.edu
Senior creative writing majors will share their original works in this virtual reading.
Featuring Annabelle Baker, Samantha Barnett, Mary Cooper, Zachary Dalton, Charlie Fry, Jordan Hanson, Quinn Harlan, Allyson Hart, Olivia Howard Coto, Russell Hunter, Robby Mangum, Alexis Mattson, Austin Orozco, Liv Sampogna, Mohamed Shokeir, and Aspyn Totten.
Click here to join the Zoom meeting.