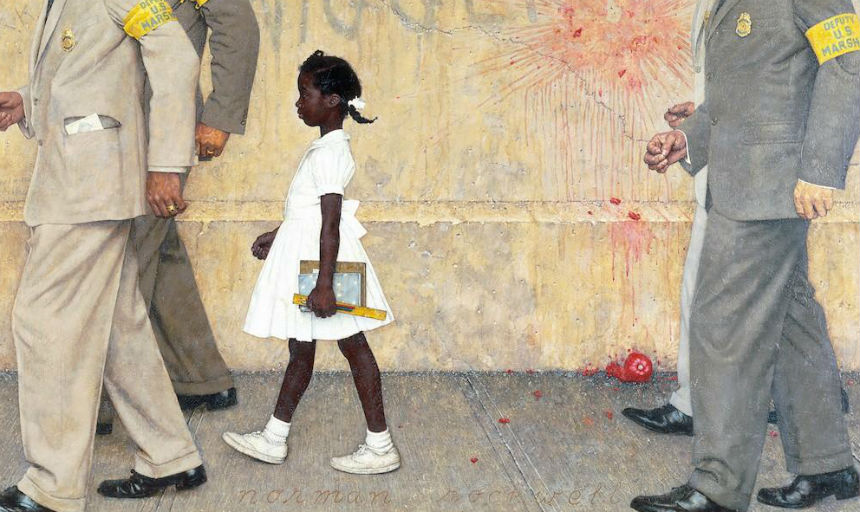 Elderscholar Program
Contact: Office of Community Programs / Email: elderscholar@roanoke.edu Phone: 540-375-5233
The Civil Rights Movement as Seen Through the Visual Arts
Mr. H. Timothy Isaacs, Vice President of the Center for Teaching the Rule of Law and Adjunct Lecturer of Public Affairs
Elderscholar goes virtual this fall!
---
Tuesday and Wednesday, $90 I September 8-October 7
Price includes all 10 lectures. Lunch is on your own.
Everyone gets a to sit in the front row.
Class size expanded with virtual Zoom Webinar platform.
Registration is accepted by mail or *online only beginning August 11. Due to the nature of this program, classes cannot be registered for individually. If delivering your registration in person, the Community Programs office is located in Douglas W. Ayres Hall (Resource Development) at the corner of College Avenue and Clay Street.
*Service fees apply to online registration.
Confirmation and virtual instructions will be mailed to registered participants by U.S. Postal Service within 5 days of open registration. Following receipt of the initial confirmation, you will receive weekly emails with the weblink for each virtual seminar; 10 in total. Please print your email address clearly on your registration card. Afraid of technology? If you use email and have WiFi, you can participate. The Zoom Webinar application offers a single click and view opportunity. At the class time, simply open your email and click the weblink. How will the class participate? All questions will be submitted in writing through the chat feature. Questions will be selected and read by the host at the end of the presentation. What about privacy? By participating, your computer camera and microphone will not be turned on; therefore you will not be seen or distracted by background noise. What if you miss a live lecture? No problem. All registered participants will receive access to recorded password protected lectures made available through the end of the semester.
---
To Register or for more details
More about the fall lecture series
---
To be placed on the Elderscholar mailing list or for more information about the program, please contact the Office of Community Programs at (540) 375-5233 or elderscholar@roanoke.edu.
Share
09/23/2020 12:00 PM
09/23/2020 1:15 PM
America/New_York
Elderscholar Program
The Elderscholar Program is in its 36th year of offering lectures for adults 55 and older. The program features Roanoke College faculty and guests speaking on areas of their expertise. This fall, the program will be virtual. Participants can watch from the safety and comfort of their home through a live Zoom webinar. Registration is required.
Virtual
Office of Community Programs / Email: elderscholar@roanoke.edu Phone: 540-375-5233
false
MM/DD/YYYY
Add to Calendar