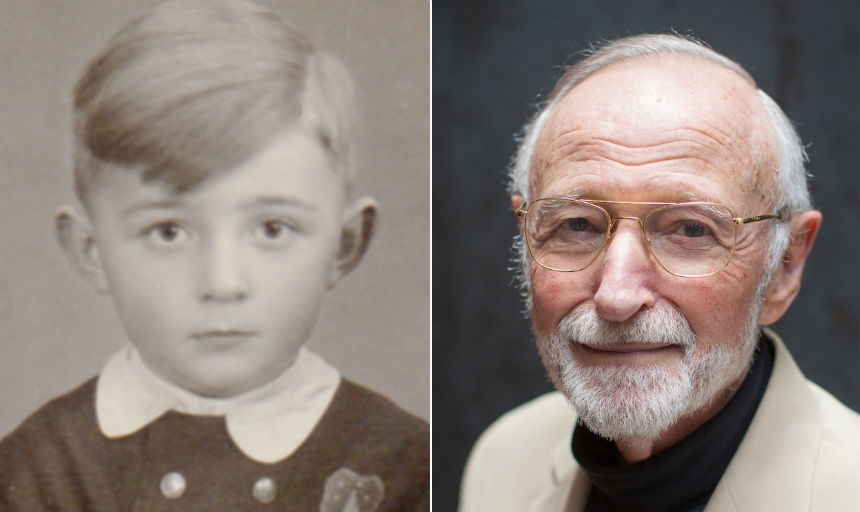 Elderscholar and Community Lecture
Contact: Office of Community Programs Email: elderscholar@roanoke.edu / Phone: 540-375-5233
Horrendous Evil and Amazing Grace: a Story from a Holocaust Survivor Dr. Arye Ephrath
The Roanoke College community is invited to join Elderscholar's during the lunch hour to hear Dr. Arye Ephrath's life story as a Holocaust survivor. His life began in Czechoslovakia during World War II; born on the same day as the first deportation of Jews from his hometown to Auschwitz. He and his Jewish parents survived the Holocaust by hiding with the help of others. After the war, his family emigrated to Israel where he grew up and served in the Israeli Army. Dr. Ephrath then came to the US to continue his education where he received a degree in aerospace engineering and went on to earn a master's degree and Ph.D. from MIT. Dr. Ephrath will fill in the details of his family's WWII ordeal and his perspective on how these events have shaped his life.
This event is being held in the ballroom, with reserved seating for Elderscholars.
Seating for the College community is first come, first serve.
---
Tuesday Series: September 10 - October 8, noon - 2 p.m., Colket Center, Wortmann Ballroom (new location), $90
Wednesday Series: September 11 - October 9, 11:45 a.m. - 2 p.m., Colket Center Pickle Lounge, $90

Price includes five lectures and five lunches. Attend both days and receive a $5 discount. Must register for full 5-week session.

Advance registration is required for Elderscholar and accepted on a first come, first serve basis. Registration is accepted by mail or online only. If delivering your registration in person, the Community Programs office has moved to Douglas W. Ayres Hall (Resource Development) at the corner of College Avenue and Clay Street.
---
Fall Lecture Registration begins August 14, 2019

(online service fees applied to customer payment)
---
To be placed on the Elderscholar mailing list or for more information about the program, please contact the Office of Community Programs at (540) 375-5233 or elderscholar@roanoke.edu.
Share
09/17/2019 12:00 PM
09/17/2019 2:00 PM
America/New_York
Elderscholar and Community Lecture
The Elderscholar Program is a five-week lunch and lecture series for adults 55 and older, featuring, Roanoke College faculty and guests speaking on areas of their expertise. Following each lecture, there will be a time for questions and answers. Lunch in the Sutton Commons follows.
Roanoke College, Colket Center, Wortmann Ballroom (second level)
Office of Community Programs Email: elderscholar@roanoke.edu / Phone: 540-375-5233
false
MM/DD/YYYY
Add to Calendar