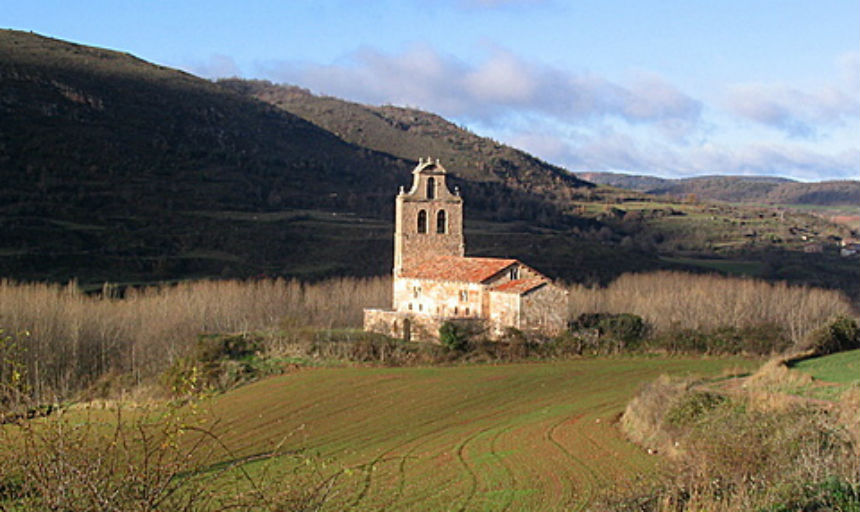 Elderscholar
Contact: Office of Community Programs Email: elderscholar@roanoke.edu / Phone: 540-375-5233
Church of the Assumption in San Vicente del Valle in Spain Dr. Victor Martinez, Visiting Assistant Professor of Fine Arts
---
Tuesday Series: March 12- April 9, noon - 2 p.m., ANTRIM CHAPEL (new location), $75
Wednesday Series: March 13 - April 11, 10:45 a.m. - 2 p.m., Colket Center Pickle Lounge, $75

Price includes five lectures and five lunches. Attend both days and receive a $5 discount. Must register for full 5-week session.

Advance registration is required and accepted on a first come, first serve basis. Registration is accepted by mail or online only. If delivering your registration in person, the Community Programs office has moved to Douglas W. Ayres Hall (Resource Development) at the corner of College Avenue and Clay Street.
---
REGISTER NOW
Additional Offering THIS Semester:
Adventure Scholar is going to Chattanooga, TN for a 2-night / 3-day Civil War exploration with Dr. John Selby the week of May 20-24, 2019. Watch for more details.
ADVENTUER SCHOLAR goes International!
Join Elderscholars on a journey to England, Scotland and Wales

May 2-11, 2019 I $3,549 per person
Cost includes all transportation (to/from Roanoke College), lodging, tours and 12 meals. Space is limited and registration will be received through the end of October.

Due to the nature of this trip, refunds and cancelations - up to the day before travel - can be made by purchasing the travel insurance.
---
Spring Lecture Registration begins February 12, 2019

(online service fees applied to customer payment)
---
To be placed on the Elderscholar mailing list or for more information about the program, please contact the Office of Community Programs at (540) 375-5233 or elderscholar@roanoke.edu.
Share
12:00 PM
2:00 PM
America/New_York
Elderscholar
The Elderscholar Program is a five-week lunch and lecture series for adults 55 and older, featuring, Roanoke College faculty and guests speaking on areas of their expertise. Following each lecture, there will be a time for questions and answers. Lunch in the Sutton Commons follows.
Roanoke College, Colket Center, Pickle
Office of Community Programs Email: elderscholar@roanoke.edu / Phone: 540-375-5233
false
MM/DD/YYYY
Add to Calendar