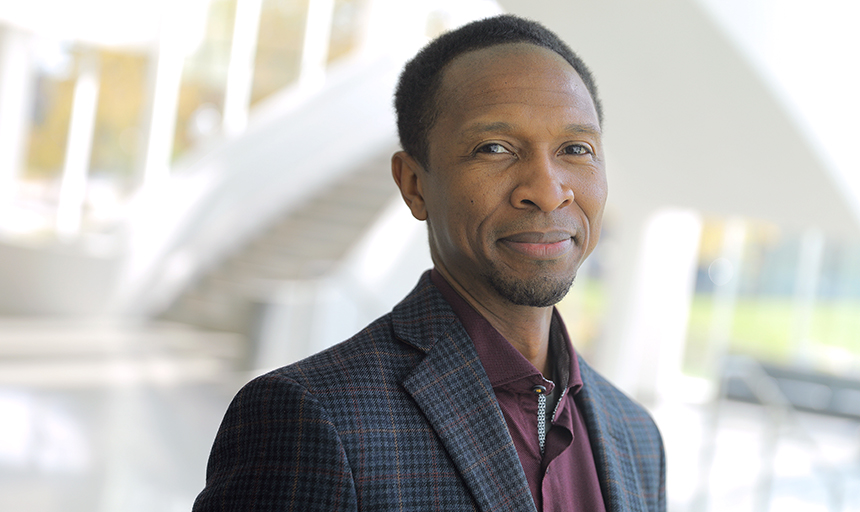 Henrietta Lacks Legacy Week Seminar
Contact: Ellen Dyer, dyer@roanoke.edu
Race, Health, and Future Humans: Lessons from the Legacy of Henrietta Lacks
About the speaker: Dr. Sylvester A. Johnson is Assistant Vice Provost for the Humanities and Executive Director of the "Tech for Humanity" initiative at Virginia Tech. He is the founding director of Virginia Tech's Center for Humanities, which is supporting human-centered research and humanistic approaches to the guidance of technology.

This public, non-ticketed event can be attended live in the Ballroom or viewed virtually through Zoom Webinar.
COVID Precautions:
Based upon recommendations from the CDC and because of COVID-19 surges in our region and across the country,
Roanoke College will require everyone on campus to wear a mask in indoor settings starting on August 16 through the end of September.

This change is based on the best medical recommendations at this time and based on our experience in managing COVID-19. Masks help to lessen the likelihood of infections and therefore should help us to gather our Maroon community on campus and in classrooms with a decreased chance of a back-to-school surge.
Please note that the College continues to closely monitor COVID-19 cases in our region and may need to adjust, postpone, or cancel in-person and on-campus events and meetings to ensure the health and safety of our Maroon community.
Share
09/23/2021 7:30 PM
09/23/2021 8:30 PM
America/New_York
Henrietta Lacks Legacy Week Seminar
Join us for a lecture from Dr. Sylvester A. Johnson - Race, Health, and Future Humans: Lessons from the Legacy of Henrietta Lacks.
Wortmann Ballroom
Ellen Dyer, dyer@roanoke.edu
false
MM/DD/YYYY
Add to Calendar