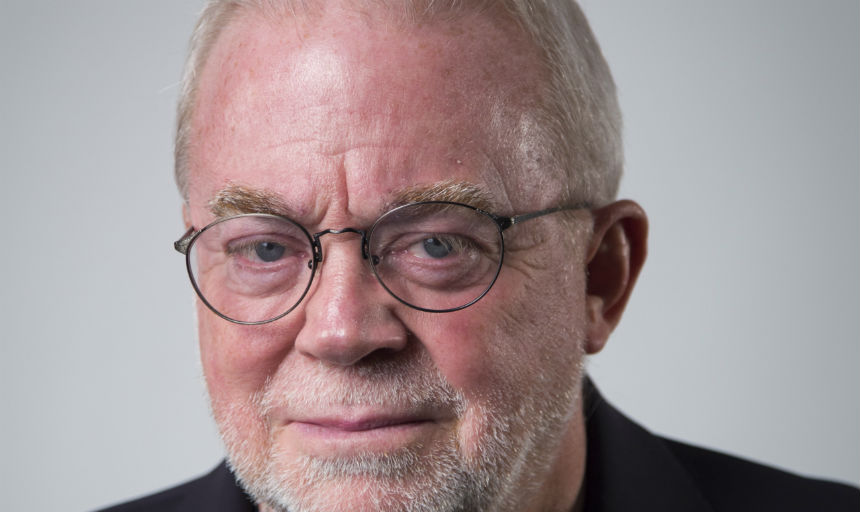 Jim Wallis
Contact: Community Programs - programs@roanoke.edu

This inaugural community forum, presented by Ivies, Incorporated of the Roanoke Valley, along with Roanoke College's Office of Community Programs and Office of Multicultural Affairs, is open to the public, including the interdenominational church community, and political, civic, service and social organizations that represent a diversity of race, ethnicity, gender, age and economic status.

General Admission $25
A limited number of free tickets
will be made available to Roanoke College Faculty/Staff/Students.
See Colket Information Desk for details beginning Oct. 1, 2018.
Online tickets: $25 Adult/$15 Student
---
About the Presenter:
Jim Wallis is editor-in-chief of Sojourners magazine and website, which has a combined print and electronic media readership of more than a quarter million people with several million unique visitors to the website, sojo.net, each year. Wallis is a best-selling author, public theologian, national preacher, social activist and international commentator on ethics and public life. His latest book, America's Original Sin: Racism, White Privilege, and the Bridge to a New America was released in January 2016. Wallis has written 11 previous books, including The (Un)Common Good and The New York Times best-sellers God's Politics and The Great Awakening. He is a frequent speaker in the United States and abroad, has written for major newspapers, does regular columns for Huffington Post and TIME.com, and has appeared on ABC, CNN, MSNBC, Fox News and NPR, and on shows from The Daily Show to The O'Reilly Factor and Sunday shows such as This Week and Meet the Press. Wallis also teaches at Georgetown University and has taught at Harvard University. He served on President Barack Obama's first Advisory Council on Faith-based and Neighborhood Partnerships, and as the chair of the World Economic Forum's Global Agenda Council. Wallis' book,
America's Original Sin will be available for purchase at the event.
---
About the Sponsors:
Ivies Incorporated of the Roanoke Valley is a 501(c)(3) that serves as the philanthropic arm of the Beta Chi Omega Chapter of Alpha Kappa Alpha Sorority, Inc. Alpha Kappa Alpha is the first and oldest African-American women's Greek organization, founded on the campus of Howard University in Washington, D.C. in 1908. The Beta Chi Omega Chapter, chartered in 1938, has granted the Ivies Incorporated of the Roanoke Valley the authority to initiate and implement fund-raising activities to provide a funding base to meet local community needs.
Beta Chi Omega's programs support and enhance the quality of life in Roanoke Valley communities through work with local and national partners. Work with partners is carried out through volunteerism, financial contributions and scholarships, with the focus in five categories: Education, Health, Family, Economics and Environment. Since its chartering, Beta Chi Omega has proudly awarded over $150,000 in academic scholarships to Roanoke Valley youth, providing them with opportunities to explore their full potential. In that same time frame, the chapter's membership has collectively contributed nearly half a million volunteer hours, augmenting the workforce of many human service agencies and organizations in the Roanoke area.
Roanoke College Office of Community Programs strives to support enriched learning through enhanced cultural experiences by providing event services for faculty and students as well as the public. In doing so, the office creates partnerships within the College community and the Roanoke Valley, expanding engagement and awareness beyond classroom learning.
Roanoke College Office of Multicultural Affairs, established in 2000, continues to improve the overall quality of life for students of multicultural backgrounds on campus by developing and implementing educational, cultural and social programs. Roanoke College and OMA's goal is in recruiting, retaining and graduating a more diverse community of students.
Share
11/29/2018 7:30 PM
11/29/2018 9:30 PM
America/New_York
Jim Wallis
Jim Wallis is president and founder of Sojourners in Washington, DC. a non-profit faith-based organization, network, and movement whose mission statement calls for "putting faith into action for social justice."
Roanoke College, Colket Center Ballroom
Community Programs - programs@roanoke.edu
false
MM/DD/YYYY
Add to Calendar