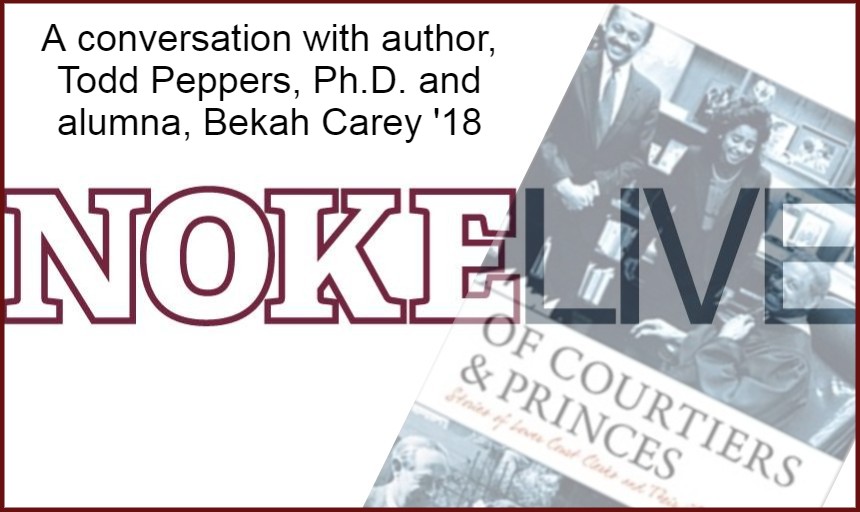 NOKELive: Of Courtiers and Princes
Contact: Roanoke College Office of Alumni & Family Relations, rcalumnievents@roanoke.edu
The Roanoke College Alumni Association invites you to:
NOKELive: Of Courtiers and Princes
A conversation with author, Todd Peppers, Ph.D.
and alumna, Bekah Carey '18
Wednesday, March 3, 2021
12 p.m. EST
Live On YouTube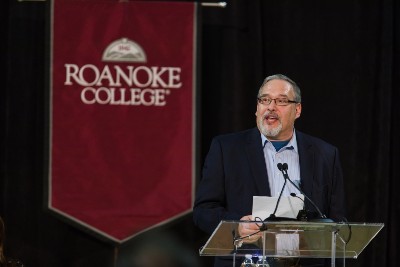 Todd Peppers, Ph.D., Henry H. and Trudye H. Fowler Professor of Public Affairs at Roanoke College, is concluding his trilogy of books on influential judges through the eyes of their clerks with his new book, "Of Courtiers and Princes." Drawing on contributions from former law clerks and judicial scholars — including an essay by the late Justice Ruth Bader Ginsburg — "Of Courtiers and Princes" provides an inside look at the professional and personal bonds that form between lower court judges and their clerks. The book examines the law clerk's role in lower federal and state courts.
The book is now available for purchase either in print or in eBook form.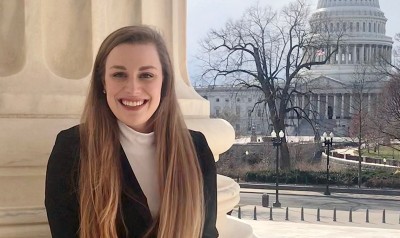 Bekah Carey graduated from Roanoke College in 2018 with a Bachelor of Arts in Political Science and Criminal Justice. After graduation, she spent almost a year working for the United States Attorney's Office in Roanoke in their asset forfeiture section before enrolling at Harvard Law School. She is currently on leave from Harvard due to the pandemic and is spending her year off both as a legal fellow for the Human Trafficking Legal Center and one of the Supreme Court Co-Chairs on the Harvard Law Review.
Share
03/03/2021 12:00 PM
03/03/2021 1:00 PM
America/New_York
NOKELive: Of Courtiers and Princes
Join us for a conversation with Todd Peppers, Ph.D. and alumna, Bekah Carey '18. Dr. Peppers, Henry H. and Trudye H. Fowler Professor of Public Affairs at Roanoke College, is concluding his trilogy of books on influential judges through the eyes of their clerks with his new book, "Of Courtiers and Princes."
Online
Roanoke College Office of Alumni & Family Relations, rcalumnievents@roanoke.edu
false
MM/DD/YYYY
Add to Calendar