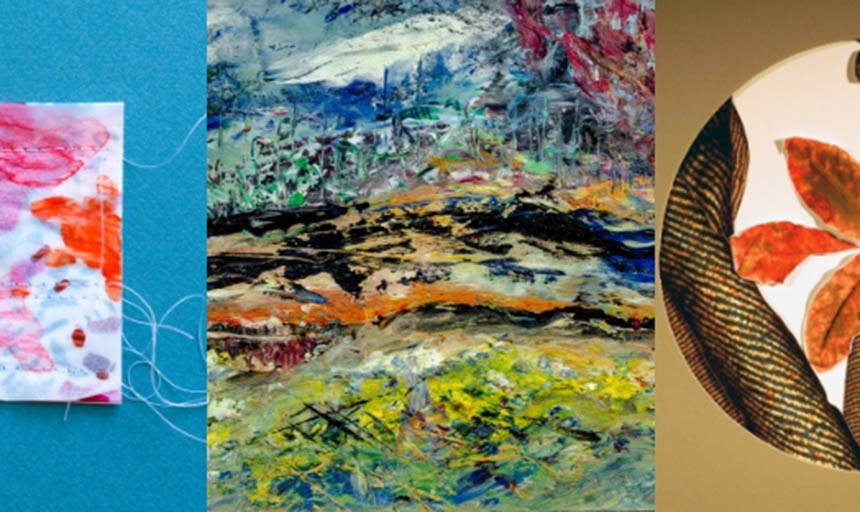 Opening Reception: Roanoke College Fine Arts Faculty Show + Claire Stankus
Contact: Lacey Leonard, leonard@roanoke.edu
October 26-December 6
Saturday, October 26
6-8 pm Opening Reception in Smoyer Gallery
Olin Gallery-
Roanoke College Fine Arts Faculty Show
This exhibition will showcase current work created by the Roanoke College's Studio Art Faculty: Scott Hardwig, Eliz. S.- K. Heil and Katherine Shortridge. Hardwig teaches ceramics and sculpture at Roanoke College and received his master of fine arts degree from New York State College of Ceramics at Alfred University and has been a member of the college's faculty since 1977. Heil joined the Roanoke College faculty in 1981 and teaches photography, computer graphics and printmaking, earning her master of fine arts degree in printmaking and drawing from Northern Illinois University. Shortridge received her master of fine arts degree from Indiana University and has taught painting and drawing at the college since 2003.
Smoyer Gallery –
Claire Stankus
Flaws in Flatness
Tidy piles of studio scraps, flowers on the floor, a red water bottle, house plants, and birthday cakes are recurring features in Flaws of Flatness, an exhibition in Smoyer Gallery featuring contemporary paintings from Claire Stankus. The artist collects seemingly banal and everyday objects and paints her daily encounters with them; creating illusions of flat and new spaces within a familiar scene. Claire Stankus was born and raised in the suburbs of Albany, NY and earned a BFA in Painting from Syracuse University in 2012. Claire earned her MFA in Studio Art at the University of Connecticut and is currently teaching drawing and painting as Visiting Assistant Professor of Art at Hollins University.
Share
10/26/2019 6:00 PM
10/26/2019 8:00 PM
America/New_York
Opening Reception: Roanoke College Fine Arts Faculty Show + Claire Stankus
Join us for the opening reception for our brand new exhibitions in the Olin and Smoyer Galleries!
Olin Hall Galleries
Lacey Leonard, leonard@roanoke.edu
false
MM/DD/YYYY
Add to Calendar