Associates Society
The Tradition
2019 marked the 50th anniversary of The Roanoke College Associates Program. This esteemed society recognizes alumni, parents and friends of Roanoke who have made generous investments in the College. Roanoke College has relied on the support of those who share an appreciation for its rich history and promising future. The continued support and leadership of our Associates positions the College for great success and makes a lasting impact in the lives of our students.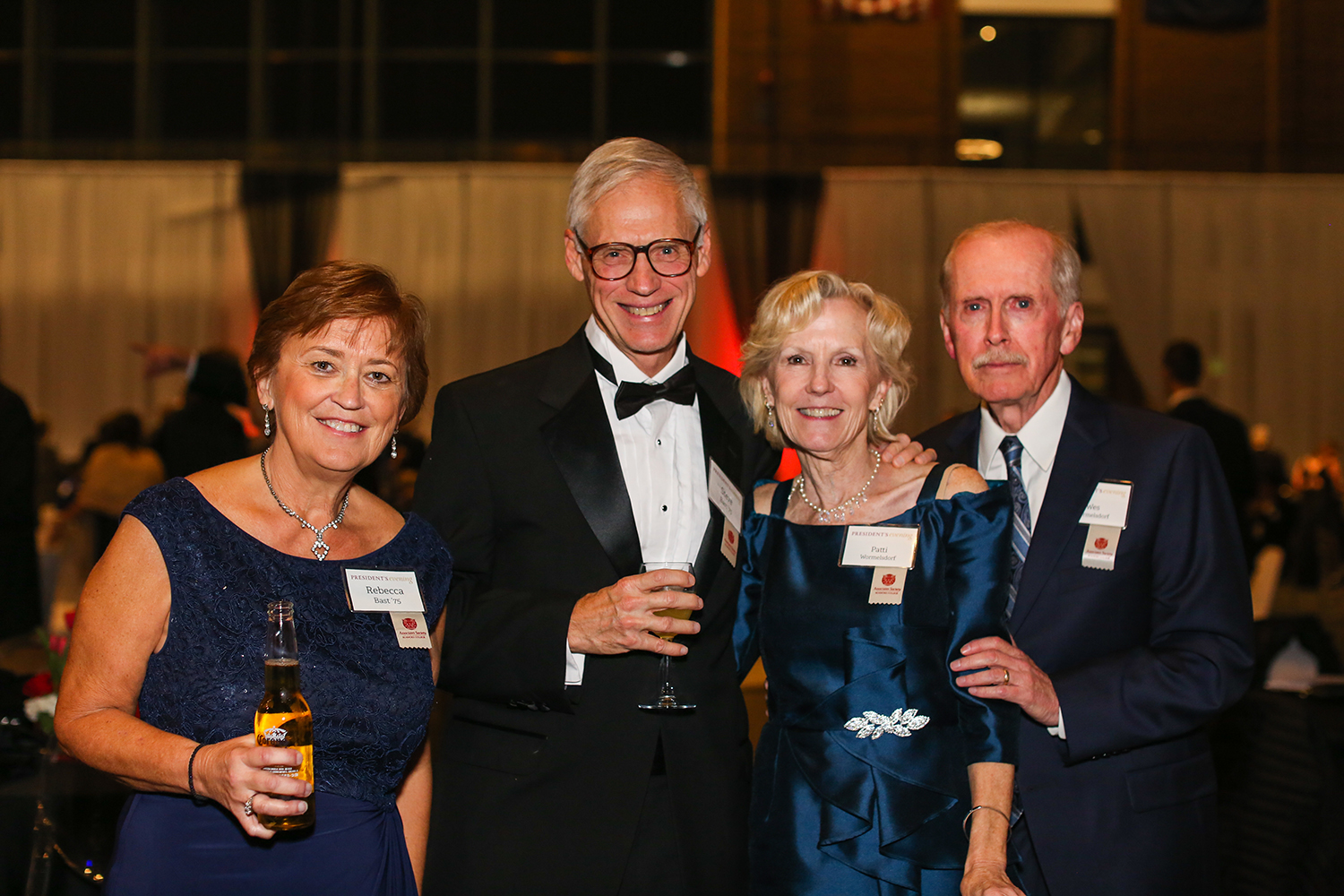 Membership
Associate membership is attained by contributing $1,000 or more in one fiscal year, July 1 through June 30. Members enjoy special reserved seating at a variety of College events, receptions with endowed lecture series speakers, and are honored at a formal recognition event held every October in conjunction with the fall Board of Trustees meeting.
Gifts accepted for Associate membership include cash, securities, gifts-in-kind, or other property.
Levels
Associate - Annual gift of $1,000 - $2,499
Collegiate Associate - Annual gift of $2,500 - $4,999
Heritage Associate - Annual gift of $5,000 - $9,999
Founders Associate - Annual gift of $10,000 - $24,999
Column Associate - Annual gift of $25,000 and more
For more information about the Associates Society, please contact associates@roanoke.edu
or 1-866-724-4831.