Sports Analytics is one of the fastest-growing interdisciplinary fields in the world. Professional teams in all sports are hiring analysts to monitor team play, team finances, and marketing. Roanoke College joins select colleges and universities that are starting sports analytics programs. The concentration in Sports Analytics at Roanoke College builds off of the success of Stat Crew (link here) in which students record data at Roanoke College home games and create reports for the coaches. The concentration formalizes and expands on Stat Crew by combining three foundational courses in sports analytics with two half-units of hands-on experience. For more information about Stat Crew or the concentration, contact the coordinator Roland Minton (minton@roanoke.edu).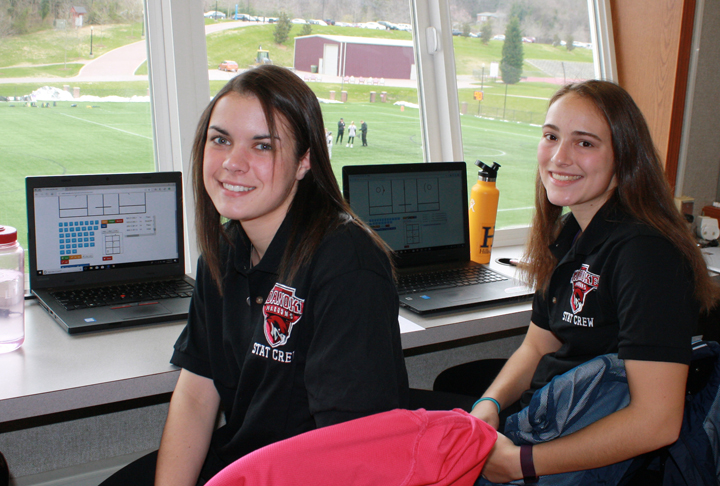 Requirements
Required Foundation Courses (4 units)
Computer Science (CPSC 120 - Programming)
Statistics (STAT 220 - Statistical Methods II)
Sport Management (SPMT 190 - Intro to Sport Management)
Stat Crew Management (ROA 216 - 1/2 unit)
Stat Crew Research (ROA 205 - 1/2 unit)
Elective Courses (2 units choose from the following)
Data Structures and Algorithms (CPSC 250)
Data Mining (CPSC 370)
Senior Project (CPSC 470) - pending approval of the coordinator
Sport Marketing (SPMT 313)
Behavioral Perspectives in Sport (SPMT 320)
Independent Study (SPMT 406) - pending approval of the coordinator
Mathematical Statistics (STAT 301)
Applied Regression Analysis (STAT 304)
Independent Study (STAT 406) - pending approval of the coordinator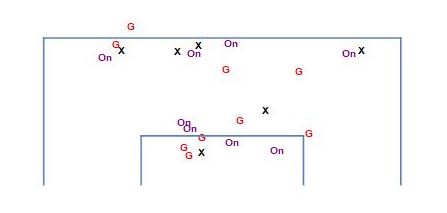 Sports Analytics 101
There are several excellent resources available online. Below are some links to helpful websites. Also, you can link to Roland Minton's Sports Math book website which has further links to resources.
Here are some other newsletters/blogs to check out.
And here are other guides to Sports Analytics.
There are many people in the field who are active and helpful on Twitter.