Art
Students explore the creation of art, its connections with other disciplines and its role in society.
As an Art major, you can focus on a range of core areas during your course of study: ceramics, drawing, graphic design, painting, photography, printmaking and sculpture. You'll be invited to exhibit your work in a featured annual show, giving you the chance to share your creations with the entire Roanoke College community.
Through independent studies, you can pursue a personal creative interest as you work toward a major project. Recent topics include advertising and web design, botanical etching and relief, children's book illustration, commercial photography portraiture, computer applications in silk screening, and majolica pottery technique.
Recent grad school acceptances include Arizona State University Tempe, Parsons, The New School for Design, University of California Los Angeles and University of Maryland. Art alumni have gone on to pursue careers in art education, public art, graphic design, advertising sales, Americorps, youth ministry and art galleries.
We offer both a major and a minor in Art.
Our grads put their craft to work.
Internship leads to dream job at Disney
Kenneth Tryal '16 believes that if it weren't for the support of the staff of the Roanoke College Fine Arts Department, he wouldn't be on the path to a successful career as an artist. Thanks to their inspiration and encouragement, Tryal sought and completed a yearlong internship with the Disney Corporation. In January 2020, he was hired as a contracted character artist for Disney Parks, Experiences, and Products. His job involves drawing stylized and on-model versions of Disney, Pixar and Marvel characters to be sold on merchandise in the Disney parks and in The Disney Store.
"Students can take ideas from anywhere. They have a broad base to feed their art in a liberal arts college like Roanoke."
Katherine Shortridge, Painter & Associate Professor of Fine Art
The Moment She Knew What She Wanted to Do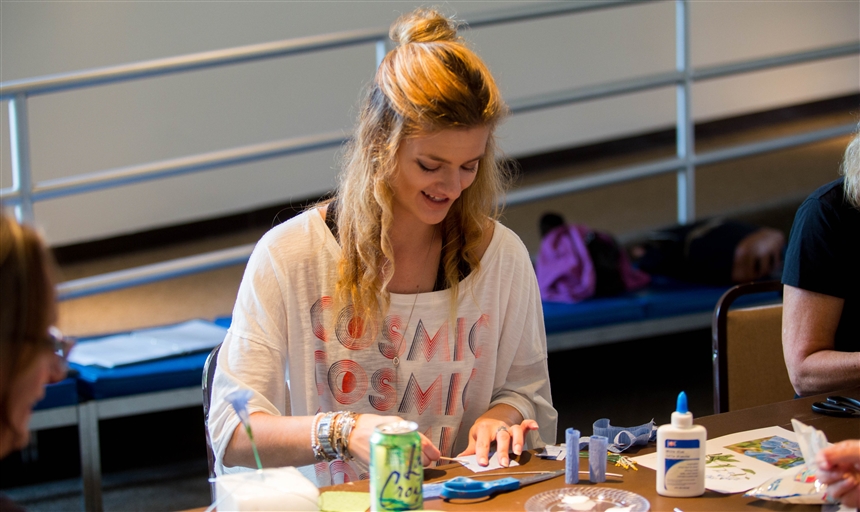 Sydney Brown came to Roanoke College intending to major in Political Science, but now plans to leave with a major in Art and a minor in Art History. After taking a ceramics class her freshman year, Brown realized "there was no denying the way I felt about art and how at home I felt in the studio. This was the class where I knew art was my passion." Brown is exploring the possibility of pursuing a master's degree after she graduates, and is confident that she has the "skillset and determination to succeed in the arts world."
Art Majors Show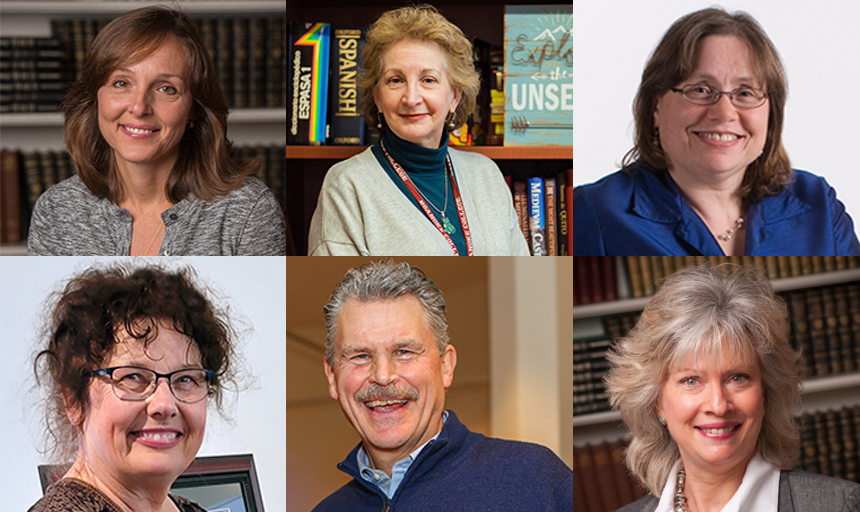 Retiring faculty in 2023 have dedicated a combined 206 years of service to Roanoke College.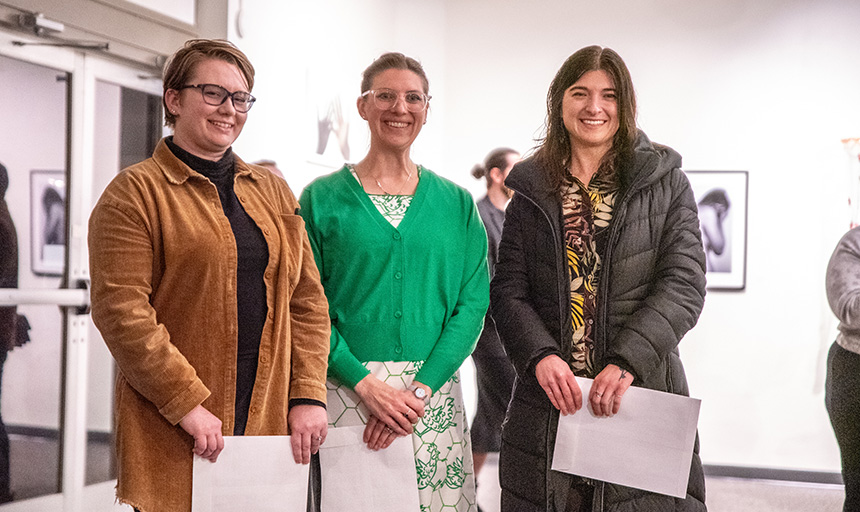 The exhibition, which celebrates a diverse array of regional artists, will be on display until March 26.
Sample Course Offerings:
ART 121: Painting I
ART 151: Two-Dimensional Design
ART 241: Printmaking
Passion for art, photography drives alumna to magazine career
Margaret Houston '10 was a photo intern for one year at Garden & Gun Magazine when the publication hired her as an assistant photo editor. Now, she is the associate photo editor at the Charleston, South Carolina-based Southern lifestyle magazine. Houston works with her team daily to decide how stories will be depicted with photos.She majored in art at Roanoke, where working in ceramics, silk screening, and jewelry-making opened her eyes to the art world.
"You meet an eclectic group of people all with different visions and get a lot of creative control when you're the one behind the camera," she said.
Jill Hoffmeister | Jewelry Designer
Hollywood stylemakers take a shine to alumna's creations.
Academy Award nominee Salma Hayek wore diamond stud earrings by Jill Hoffmeister Jewelry to a Vanity Fair party. Actress Bryce Dallas Howard posed in a photo shoot wearing a Jill Hoffmeister diamond baguette necklace.

Undeniably, Jill Hoffmeister '05 has established a fan base among Hollywood stylists and celebrities.
When Hoffmeister set out for her first year at Roanoke College, she didn't plan to one day become a jeweler to the stars. But by her junior year at Roanoke, Hoffmeister decided to get serious about her jewelry making. She found a study abroad program in Florence, Italy that offered coursework in jewelry fabrication.
"It was there where I fell in love with it," she says.
Philip Hatter, former studio arts major at Roanoke College, designs and builds custom puppets for his clients from his basement workshop in Roanoke. He founded Thistledown Puppets in 2006. Its Web site has led to jobs for the American toy company Hasbro, a film group in Malaysia producing children's DVDs and a British entertainment company as well as puppeteers and puppet lovers in the United States, Canada and Holland. "I've found that puppets really combine everything I love about art," he said.