Alumni News - August 2022
August 17, 2022
Austin Gregory '15 has been honored with a 2022 CoVa BIZ Next Gen Award from CoVa BIZ Magazine. The awards are given each year to dynamic young professionals who are making a difference in Coastal Virginia.
Gregory, who earned a B.S. in sports management from Roanoke, is the director of development for Special Olympics Virginia. In that role, he works with companies and individuals to improve opportunities for people with intellectual disabilities. He also works with Hampton Roads sports organizations to strengthen their marketing, multimedia and sales, and he serves on the board of tHRive Young Professionals and the Virginia Beach Parks & Recreation Commission. Later this year, he will graduate from a regional leadership program, LEAD757.
Gregory's professional experience prior to joining Special Olympics Virginia includes working as a sales and marketing consultant for Lionsbridge FC, manager of athletic video production and corporate sponsorships at Christopher Newport University, and Maroon Club coordinator/assistant director of athletic communications at Roanoke College.
Gregory told CoVa BIZ Magazine that he is "proud of the meaningful relationships and friendships I've built through business and the people I've connected to one another in Hampton Roads."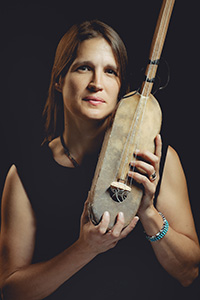 Julie Moore '97, who teaches world music at Furman University in Greenville, South Carolina, has helped organize the first Global Folk Music Retreat, which will take place at Wildacres Retreat in Little Switzerland, North Carolina, on Oct. 3-9.
The retreat is being hosted by Community Sound, of which Moore is the founding director. Community Sound also hosts the West African Drum & Dance Camp, which is in its 30th year.
The weeklong folk music retreat will cover music genres from around the world, with esteemed clinicians traveling from across the globe to share their knowledge and love of music. Classes at the retreat will be offered in four tracks: novice; percussion, voice and motion; intermediate; and advanced.
"It is a big leap into the great unknown to create a totally new kind of retreat," Moore said, "but the level of interest and enthusiasm from each of the teaching artists has been truly amazing. Without knowing one another, they are all eager to engage and create something truly special up at Wildacres this October."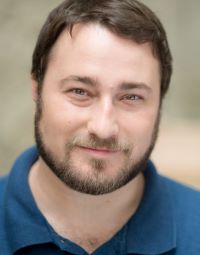 Cory Lawson '08 is the co-founder and artistic director of The Outside In Festival, a new venue in Lubbock, Texas, that is committed to showcasing devised works through the fostering and presentation of both national and international artists.
Cory is an actor, director, fight choreographer and current Ph.D. student in interdisciplinary fine arts at Texas Tech University. He has created and performed in shows with the Dutch theatre company Orkater in both Amsterdam and New York City. Cory has also created work with The Living Theatre and helped to found Ready Set Go Theatre, which created the world's first Shakespeare Webisodes. He has also appeared in national commercials and various television episodes.
Cory holds an MFA in acting from The New School for Drama and a B.A. in theatre performance and dramaturgy from Roanoke College. Currently, Cory serves as director of The Wallace Weekend Players, a theatre education program for youth in West Texas.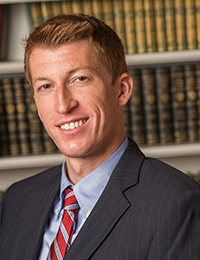 Greg Hanlon '11 has been appointed director of Alumni & Family Relations at Roanoke College, having served as the associate director of Alumni & Family Relations since December 2017. Prior to his work in that office, Greg worked in Student Affairs for five years, serving in various capacities, including as an area coordinator, assistant director of student activities and director of Greek life.
Greg has made tremendous contributions to his alma mater, working tirelessly over the years on anchor weekends, Family Weekend and Alumni Weekend. He also created a new Student Ambassadors Program. The College is excited to welcome Greg into this new role.