Doing Great Things
May 28, 2014
From freshman orientation, Maroons hear the call to serve others, and to imagine what dreams they might fulfill. In the years that follow, the words ring, over and over. Aspire to the highest standards possible. And in doing so, discover how to be engaged in making a difference in the lives of others.

Great things then happen.
Roanoke College magazine profiled 10 alumni who are just a few of the many living testaments to what is central to the College's mission and purpose. Summaries of how they serve appear below. For their full profiles see the online version of the magazine.
Talisha Beha '12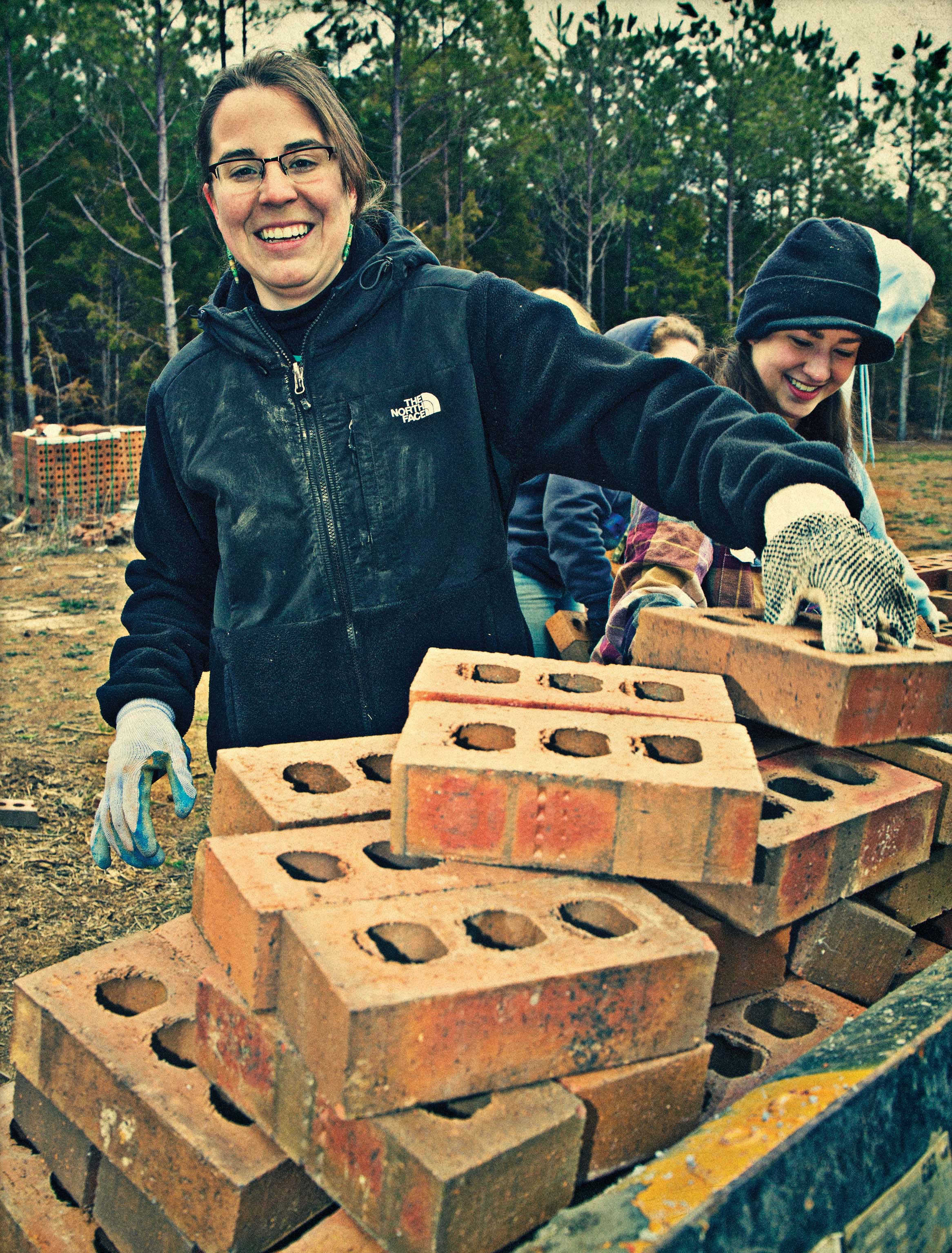 Columbia, South Carolina
Volunteer Projects Manager, Central South Carolina Habitat for Humanity
HOW SHE SERVES: Talisha develops, manages and sustains programs administered by Central South Carolina Habitat for Humanity. She is responsible for not only recruiting volunteers but engaging them in the Habitat mission. Moreover, she ensures that volunteers become advocates for affordable housing and become citizens who are engaged in the well-being of their community. She says developing those relationships and seeing them grow through volunteer work is one of the most rewarding aspects of her job.
William Beroza '77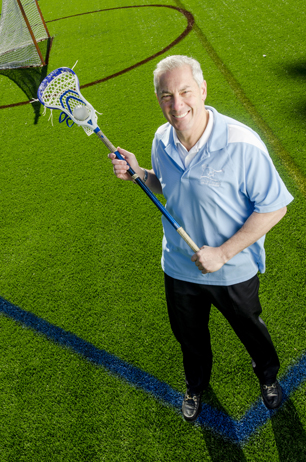 Boston, Massachusetts
Head coach, Israel Lacrosse
HOW HE SERVES: William was instrumental in the founding of Israel Lacrosse, a non-profit organization dedicated to the development of lacrosse in Israel. The organization was officially recognized by the Federation of International Lacrosse (FIL) in 2011 and has both a men's team and a women's team. The organization has also conducted summer youth clinics across Israel, getting lacrosse sticks into the hands of more than 500 Israeli children. William - whose full-time work is in strategic embedded software sales at IBM - will serve as head coach of the Israel Men's Lacrosse team competing at the 2014 Men's World Championship in Colorado in July.
Claire Catlett '08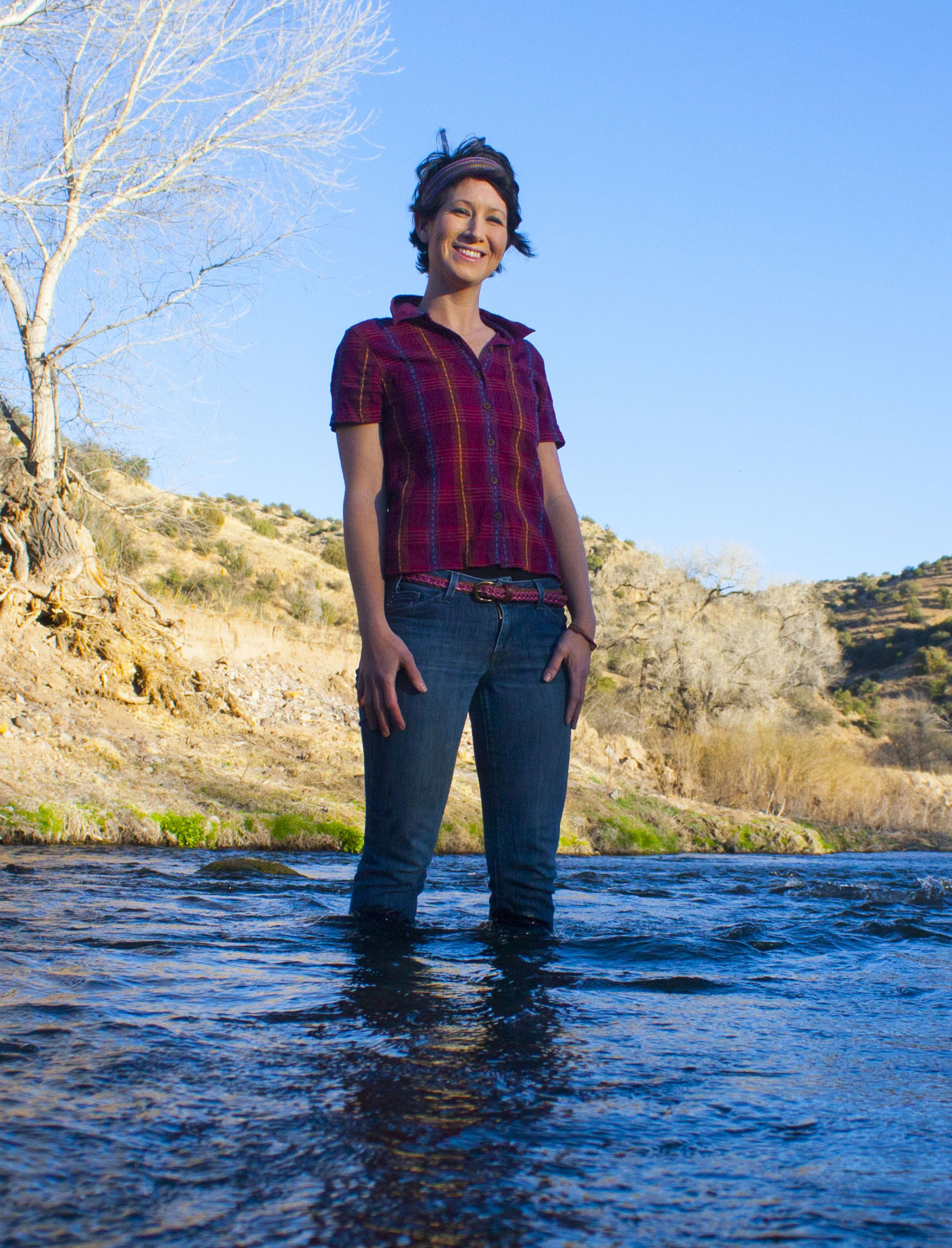 Silver City, New Mexico
Program Associate, Gila Conservation Coalition and Gila Resources Information Project
HOW SHE SERVES: Claire works for two small non-profits in rural New Mexico - the Gila Resources Information Project (GRIP) and the Gila Conservation Coalition (GCC). Together, the organizations work to protect the environment that serves the communities of southwest New Mexico, including the water, air, land and wildlife. Working first as an AmeriCorps VISTA volunteer, and now hired as a program associate, Claire's role is to expand the organizations' outreach and education efforts within the local community and statewide, with particular interest in protection of the Gila River, New Mexico's last free-flowing river. Claire - who holds an M.A. in International Development from the University of Denver, with a concentration in Sustainable Development and the Environment - also serves as business associate with Stream Dynamics, a Silver City-based company that provides stream and wetland restoration services.
Cheryl Evans '83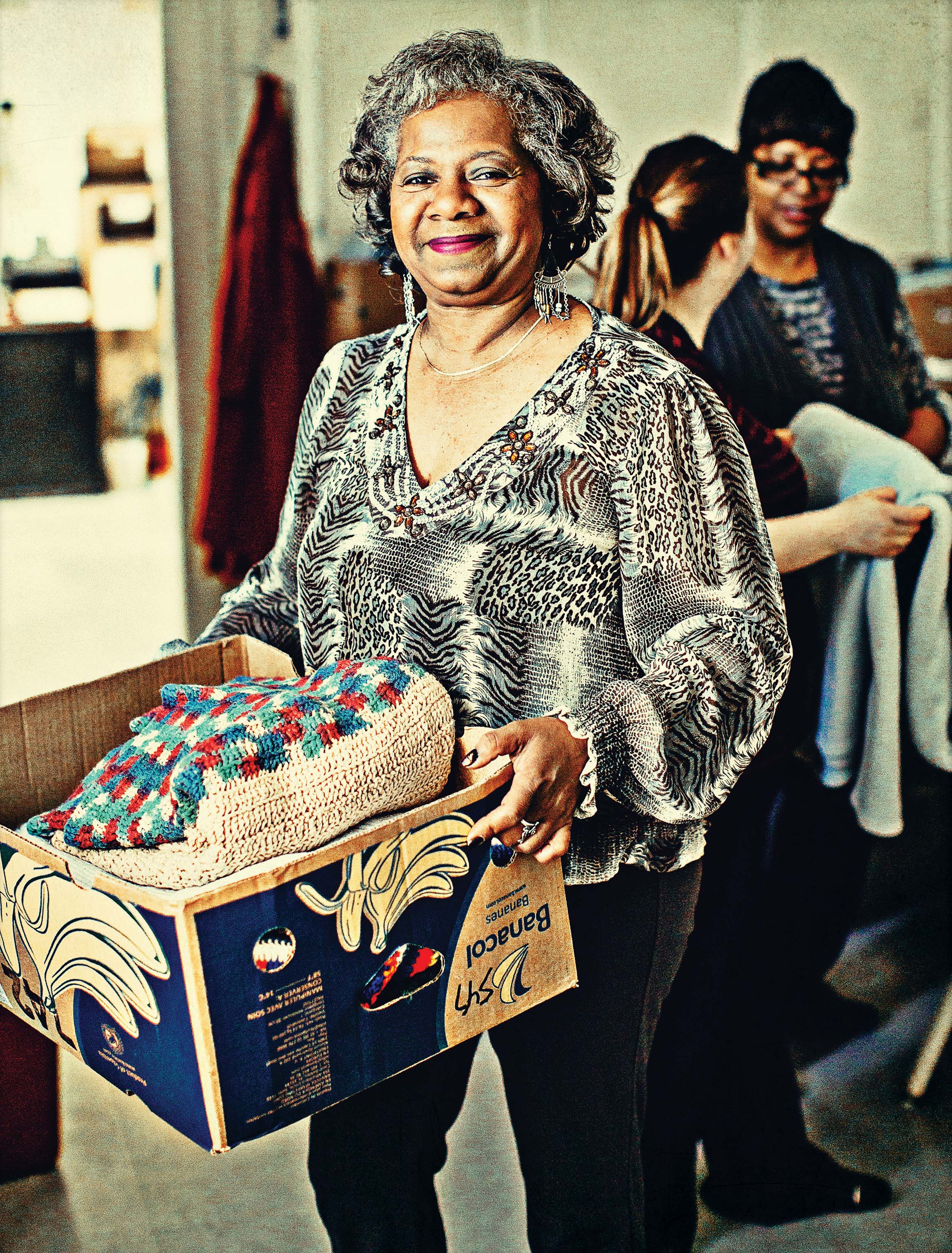 Roanoke, Virginia
Project Manager, Total Action for Progress Transitional Living Center
HOW SHE SERVES: Cheryl has championed for the homeless as project manager of TAP Transitional Living Center. For 25 years until its closing April 30, 2014, the center offered transitional housing for homeless individuals and families, providing intensive case management, life skills and other comprehensive services that move residents toward self-sufficiency, enabling them to transition back to permanent housing. Prior to her work at TLC, Cheryl served as a public housing manager for Roanoke Redevelopment and Housing Authority for 10½ years and as a volunteer with CASA (Court Appointed Special Advocates) and as a member of the City of Roanoke Youth Advisory Board. She is a graduate of the City of Roanoke Leadership College and the United Way Minority Leadership Enhancement Program.
John Hummel '91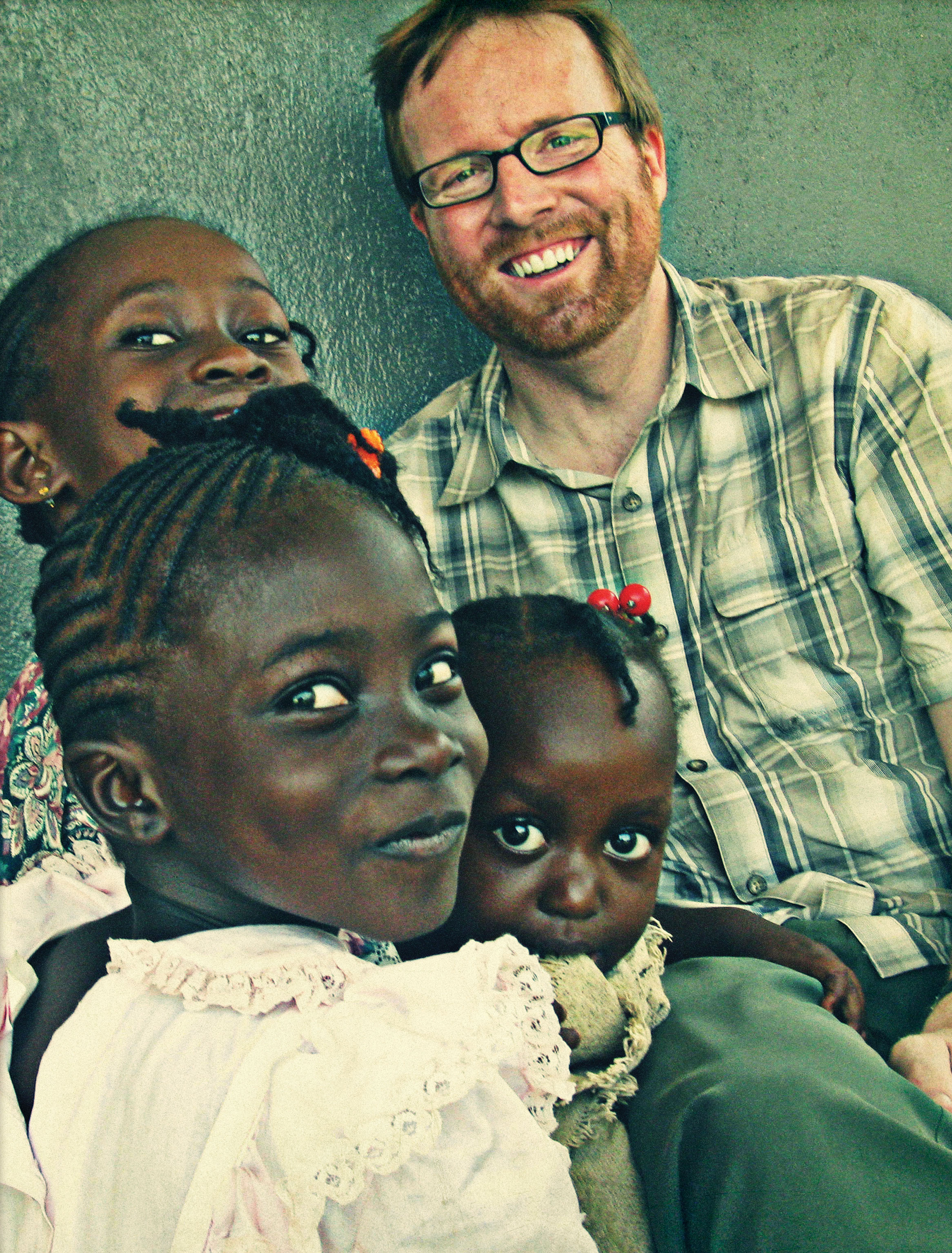 Bend, Oregon
State and Federal Policy Director, Oregon Primary Care Association; newly elected district attorney for Deschutes County, Oregon.
HOW HE SERVES: John works with the Oregon Primary Care Association, non-profit membership association comprised of Oregon's 31 community health centers that operate 202 community health clinics caring for underserved Oregonians. His previous work includes director of the Oregon Consensus Program, the state's public policy dispute resolution program. An attorney and former member of the Bend City Council, John previously served as the Liberia, Africa country representative for the Carter Center, former U.S. President Jimmy Carter's non-profit organization. John led the Carter Center's efforts to assist Liberians in improving the justice and mental health systems for a country recovering from a 14-year civil war. He also is a co-founder and treasurer of Boost, a non-profit micro-finance organization that supports individuals, organizations, communities and small businesses that need a small amount of assistance to overcome an immediate challenge. On May 20, 2014, he was elected Deschutes County District Attorney.
George Kegley '49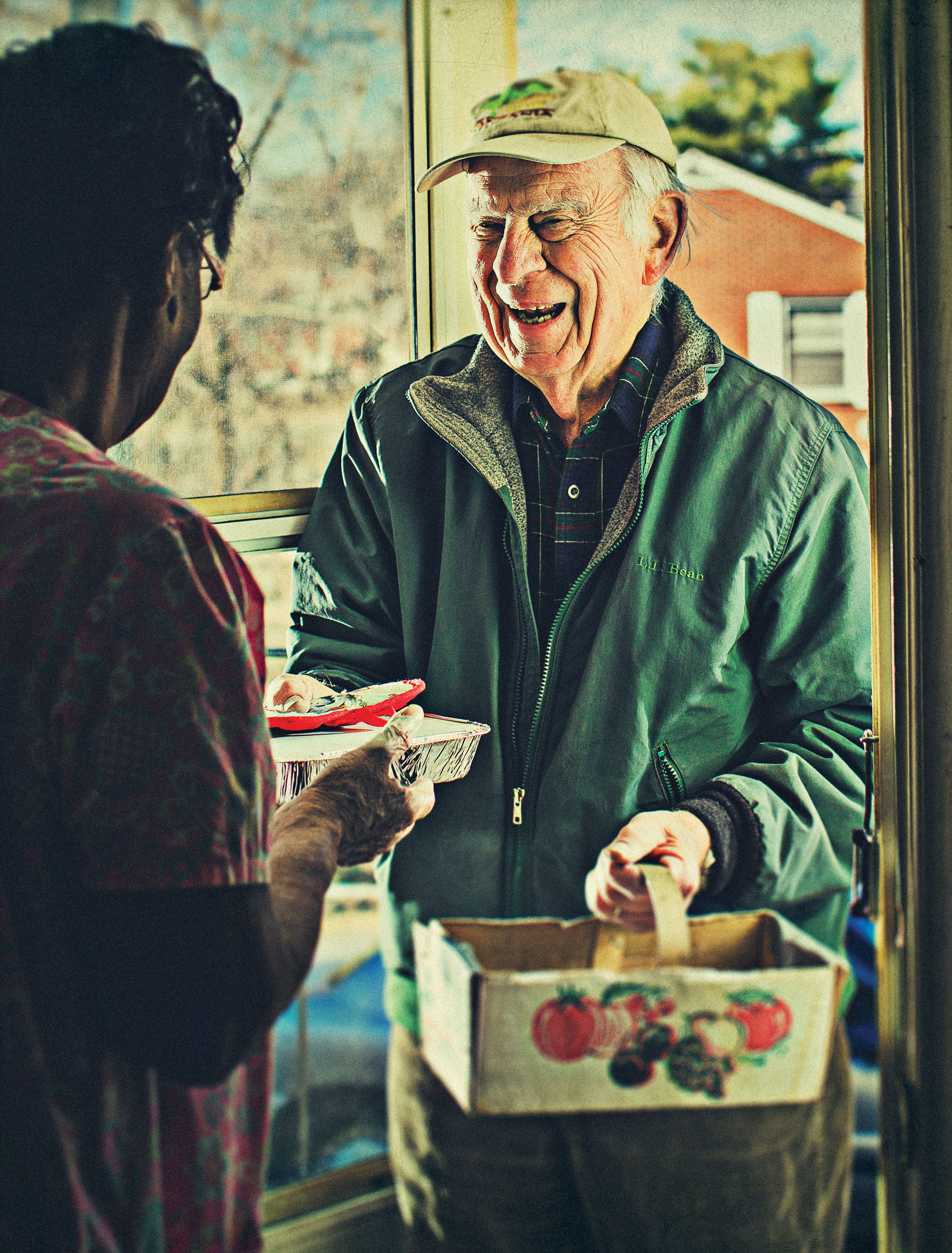 Roanoke, Virginia
Community volunteer, retired journalist
HOW HE SERVES: George does everything from delivering Meals on Wheels to giving blood (he has donated 57 gallons over 50 years). Through the Lutheran Cooperative Ministry, he rounds up inner-city children each summer, outfits them with camping supplies and takes them to a week-long camp near Luray, Va. For years, he has worked with refugees, including families from Vietnam, Hungary, Afghanistan and Liberia. He is chairman of the Endangered Sites Committee of the Roanoke Valley Preservation Foundation. He has served on the boards of the Roanoke Rescue Mission, Pastoral Counseling Center, Western Virginia Land Trust, the Brandon Oaks Advisory Board and more. George edits the Journal of the Historical Society (he has worked for the Historical Society of Western Virginia for more than 30 years), as well as the monthly Virginia Lutheran and the quarterly insert for The Lutheran national magazine.
M.C. Belk Pilon '96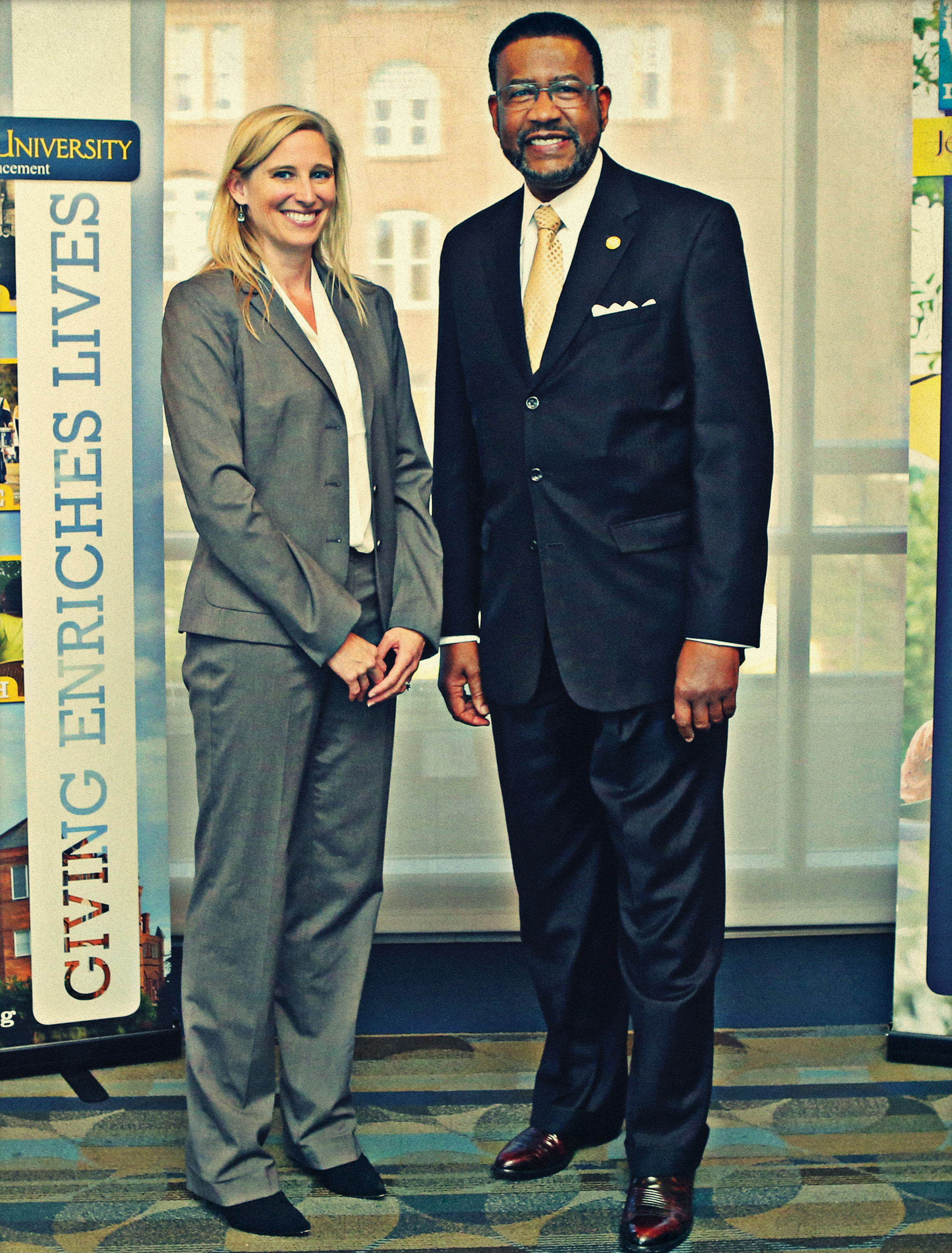 Charlotte, N.C.
Chair, John M. Belk Endowment
HOW SHE SERVES: Mary Claudia, "M.C.", chairs an endowment whose mission is to empower the 21st century workforce by creating pathways to prosperity for underrepresented students. In January, M.C. represented the John M. Belk Endowment at the White House College Opportunity Summit, hosted by President Barack Obama and First Lady Michelle Obama. There, the Belk Endowment announced that it will provide $10 million to the College Advising Corps to increase access to higher education for low-income students in rural North Carolina high schools. In April, the Belk Endowment announced a gift of $825,000 to Johnson C. Smith University in Charlotte. The gift will increase access to JCSU by providing scholarships to deserving students. An estimated 85 percent of JCSU students receive some form of financial aid; 45 percent are first-generation college students, and 70 percent come from low-income households.
Scott Segerstrom '02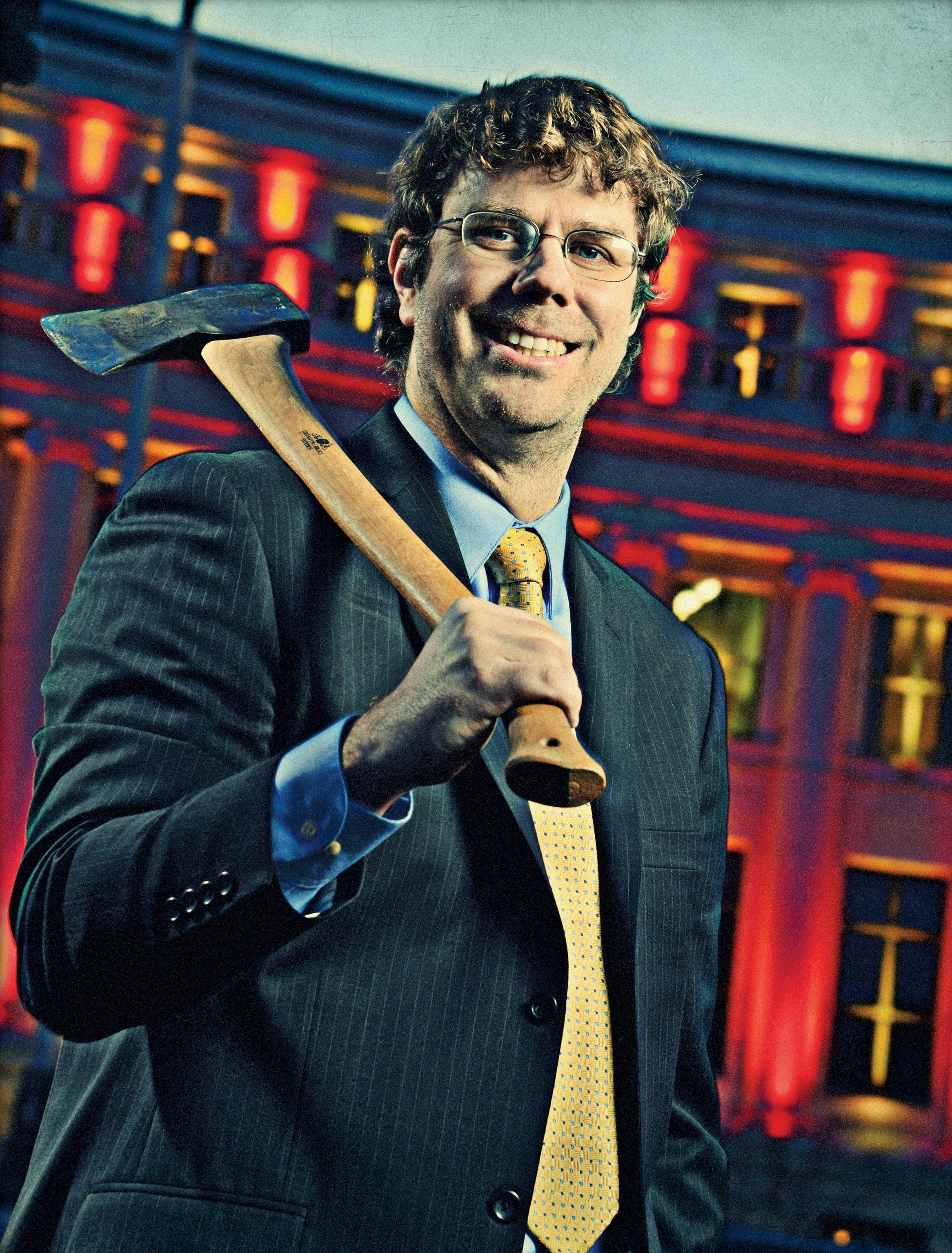 Denver, Colorado
Associate Director, Colorado Youth Corps Association
HOW HE SERVES: Scott's work positions him to serve thousands of young people across Colorado. He works with legislators, land management agencies and other stakeholders to put young people to work on public lands, where they perform conservation projects across the state while learning about the environment and themselves. While the association's measurable outcome is conservation of natural resources, its primary impact is to provide meaningful service opportunities that create the spark of leadership in young people.
Ellen Stroud '95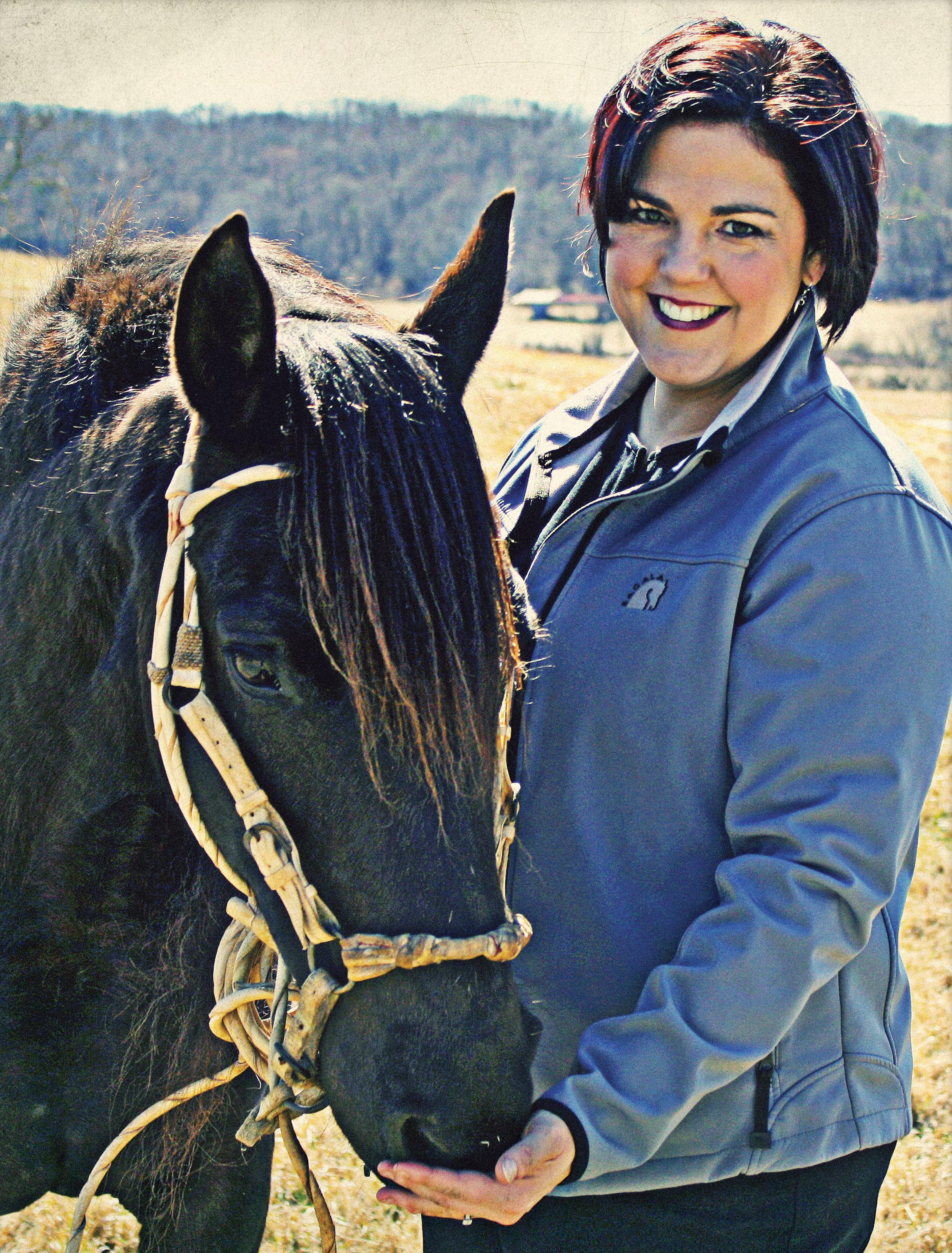 Kingsport, Tennessee
Co-founder, Pinnacle Ranch
HOW SHE SERVES: In 2008, Ellen co-founded Pinnacle Ranch, which provides mental health services, personal growth, learning opportunities and organizational development using equine-assisted activities, also known as "horse therapy." Before entering the mental health field, Ellen advocated for people on social justice issues concerning hunger and food insecurity. She consulted with Feeding America to advocate for feeding the hungry and served as public affairs officer at the San Francisco Food Bank. Ellen has been recognized as an "Outstanding 40 under 40" for her commitment to community.
Alex Tuck '05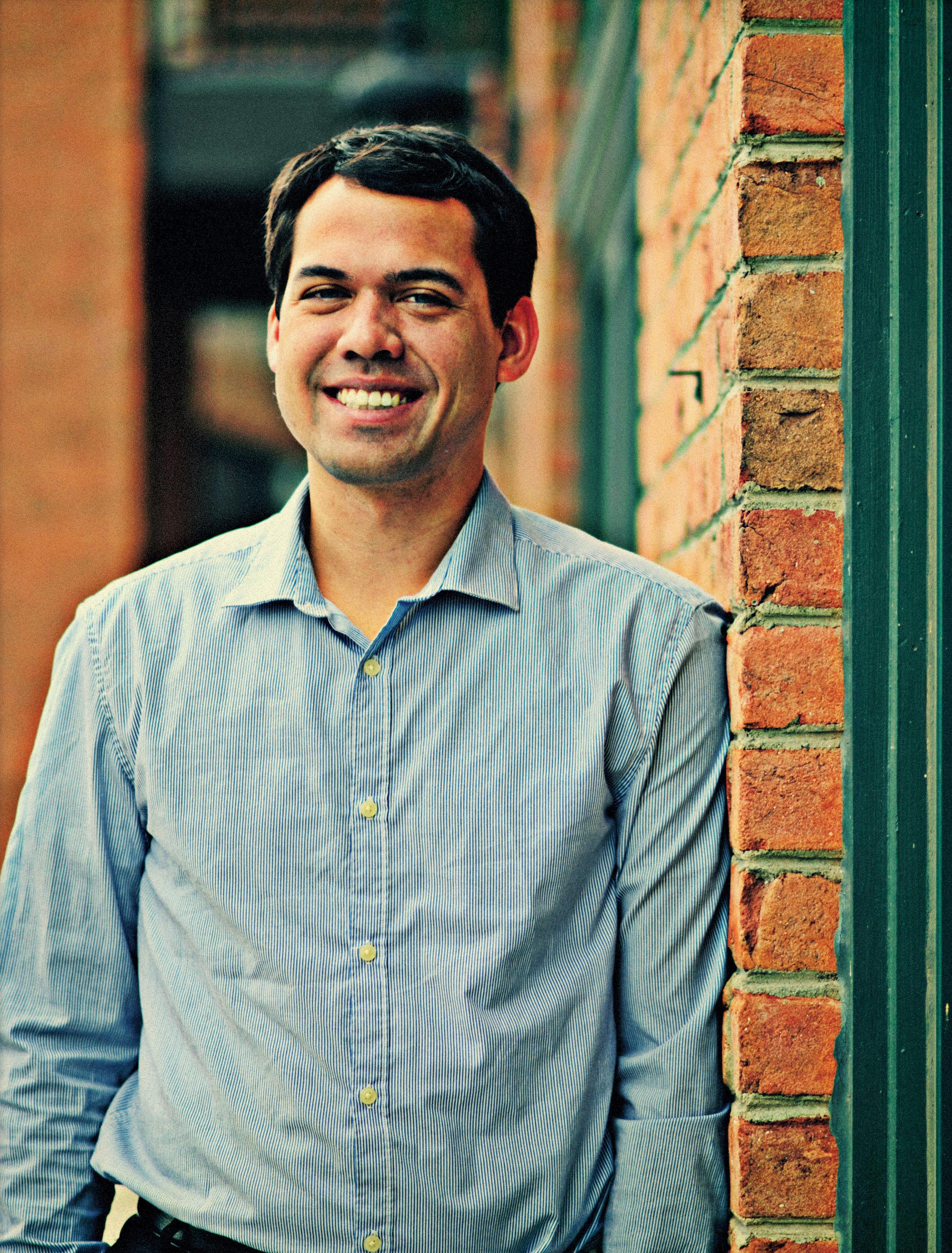 Fairfax, Vermont
President & Executive Director, People Helping People Global
HOW HE SERVES: Alex is one of the founders of People Helping People Global (PHPG), a Vermont-based organization that provides individuals with the tools necessary to eliminate the suffering that they and their families are experiencing due to extreme poverty. PHPG partners with locals and their communities to reduce poverty in their impoverished regions. Alex oversees the organization's overall operation, in the United States and Nicaragua.