Dr. Gary Hollis dominates in JEOPARDY! debut
December 07, 2021
Dr. Gary Hollis addresses attendees at the JEOPARDY! watch party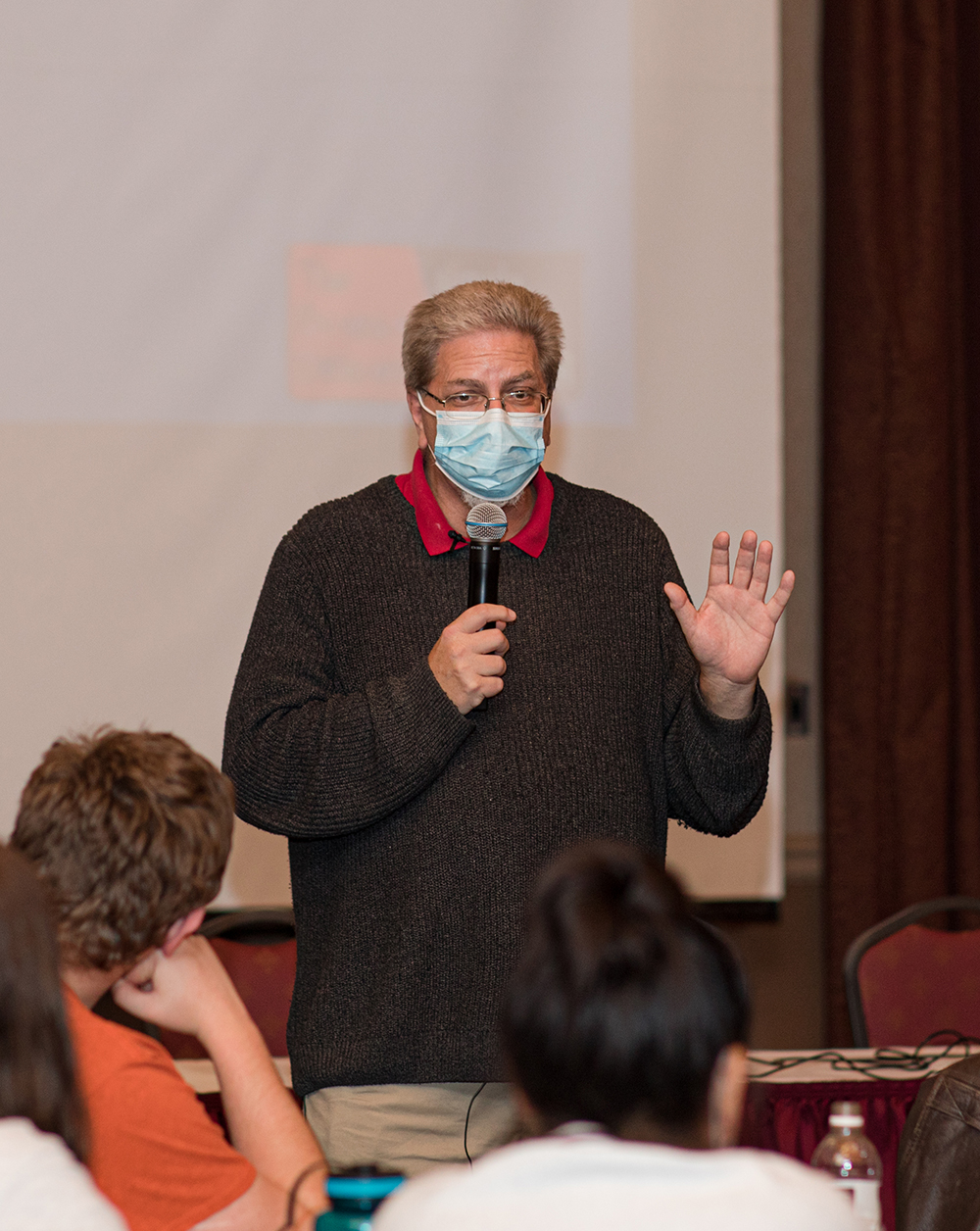 Dr. Gary Hollis won his opening-round game in the JEOPARDY! Professors Tournament, cruising to a victory in which he didn't miss a question until Final Jeopardy. Hollis, who displayed a dazzling breadth of knowledge on topics ranging from "It's A Wonderful Life" to marsupials to Destiny's Child, was up by enough going into Final Jeopardy where his two opponents could not catch him.
Hollis spoke to a packed Wortmann Ballroom beforehand and during commercial breaks, giving insight into the intricacies of using the buzzer, what the view was like for contestants, his travel adventures and more. Attendees whooped with every correct answer and cheered wildly when it was clear Hollis was going to win.
Maroons near and far shared their support on social media, posting pictures of Hollis on their TVs and in one case, posting a selfie with Hollis on the screen in the background.
"The experience that I had tonight at the watch party was amazing," Hollis posted on his Facebook afterward. "Roanoke College is a wonderful community. I hope everyone at some point in your life has an experience like this. The whole room was cheering me on, and I am overwhelmed. Family, friends, faculty colleagues, former students, current students, church family, golf buddies, Fellow Pokemon Go players, and more."
The opening round of the tournament continues this week, and Hollis will square off against other victors on the show next week.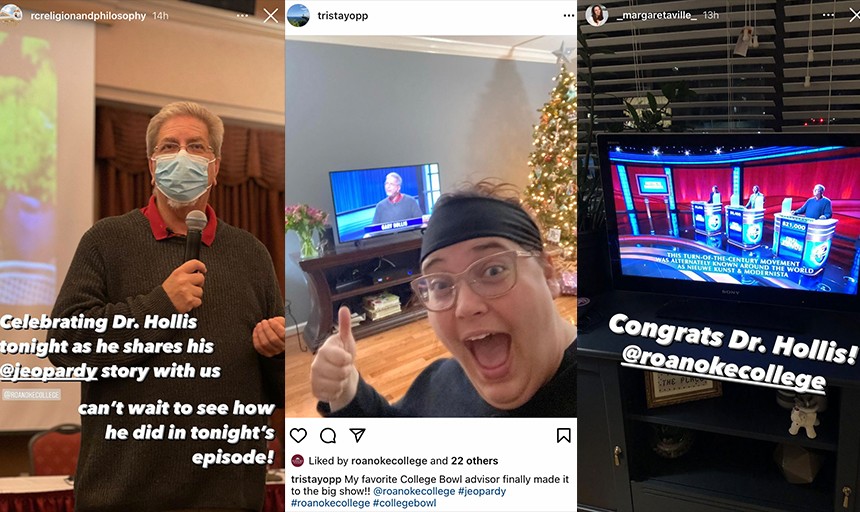 Earning a spot on JEOPARDY! fulfilled a lifelong dream for Hollis, who has been trying to appear on the show since he was in college. His chance finally came in the first-ever JEOPARDY! Professors Tournament, hosted by Mayim Bialik. The tournament runs until Friday, Dec. 17. Hollis is scheduled to appear again on Wednesday, Dec. 15.
You can see Hollis in action in the clip below, posted on the JEOPARDY! Facebook page.