RC Poll: Virginians think Northam, Fairfax and Herring should stay
February 26, 2019
Despite scandals involving blackface and sexual assault allegations, a plurality of Virginians thinks that Governor Ralph Northam (44%), Lieutenant Governor Justin Fairfax (40%), and Attorney General Mark Herring (49%) should not resign, according to The Roanoke College Poll. The Institute for Policy and Opinion Research interviewed 598 Virginia residents between February 10 and February 20 and has a margin of error of +4 percent.
A majority of Virginia residents (54%) thinks that having ever dressed in blackface does not disqualify a person from serving as an elected official. Gov. Northam's approval rating stands at 32 percent (39% disapprove), which is a precipitous decline from 54 percent in August.
Elected Officials Should/Should Not Resign
| | | | |
| --- | --- | --- | --- |
| | Ralph Northam | Justin Fairfax | Mark Herring |
| Overall | 41%/44% | 31%/40% | 33%/49% |
| | | | |
| Democrats | 33%/53% | 33%/39% | 28%/59% |
| Republicans | 46%/40% | 33%/45% | 33%/46% |
| | | | |
| Men | 42%/42% | 26%/45% | 33%/51% |
| Women | 39%/45% | 36%/36% | 32%/47% |
| | | | |
| Whites | 39%/45% | 28%/42% | 28%52% |
| Blacks | 51%/40% | 39%/44% | 49%/41% |
In reference to allegations of sexual misconduct in which neither version of events can be proven, most respondents (61%) said that who they believe depends upon the case. Almost one-third (32%) said they tend to believe the woman, and 6 percent said they tend to believe the man. Regarding the sexual assault allegations against Justin Fairfax, a majority (54%) is unsure who to believe, but 36% believe his accusers, while 10 percent believe Fairfax's denials.
In the situation regarding Supreme Court Justice Brett Kavanaugh, respondents are as likely to believe Kavanaugh (36%) as his accusers (35%), while 29 percent said they were not certain who to believe.
In the generic situation, women (42%) were more likely than men (22%) to believe the woman's versions of events. This was also true of the Fairfax situation (women 43%, men 30%), and the Kavanaugh situation (42%-28%). Similarly, Democrats were more likely to believe women than were Republicans. Most Democrats (52%) believe women in the generic case as opposed to 23 percent of Republicans. Regarding Fairfax, 52 percent of Democrats believe the women compared to 33 percent of Republicans, and Democrats were much more likely to believe the Kavanaugh accusers (63%-13%), while two-thirds of Republicans believe Kavanaugh (67%).
President Trump, Immigration, Capitalism/Socialism, Gun Control
A plurality of Virginians (48%) disapprove of the way President Trump his handling his job, and just over one-third (38%) approve. A majority (56%) of respondents think the country is on the wrong track, while 37 percent think it is headed in the right direction.
Regarding immigration, Virginians are split between favoring a system that attempts to keep families together (40%) or one that favors immigrants with job skills (36%). Also, those polled prefer a path to citizenship (55%) for undocumented immigrants, while 21 percent would allow them to become legal residents, and 15 percent favor deportation. These results are largely the same as when we asked about that issue in February 2017.
Virginians are split between favoring (46%) and opposing (46%) building a "physical barrier" along the border with Mexico. When we asked about "building a wall" in the 2017 polls, opinion (61%) was opposed. Given that the other results did not change, we surmise the difference here is, at least in part, a function of question wording. To be clear, we changed the wording because President Trump and the White House had begun to reference a "physical barrier."
Virginia residents hold significantly more favorable views toward capitalism than they do toward socialism. More than half (56%) have positive feelings toward capitalism and negative feelings toward socialism (51%). Younger respondents (18%) and Democrats (34%) are more positive toward socialism than the oldest (11%) and Republicans (2%), and Blacks (30%) are more positive than Whites (14%). Men (72%) and Republicans (71%) are much more positive toward capitalism than are women (42%) and Democrats (49%).
The Roanoke College Poll periodically asks respondents about their general views of gun ownership and gun control. Respondents were split between those who said it is more important to control gun ownership (47%) and those who think it is more important to protect the right of Americans to own guns (44%). These results are similar to May 2018 and may reflect a shift in opinion from 2015 and 2016 when Virginians were more favorably inclined toward gun owner rights.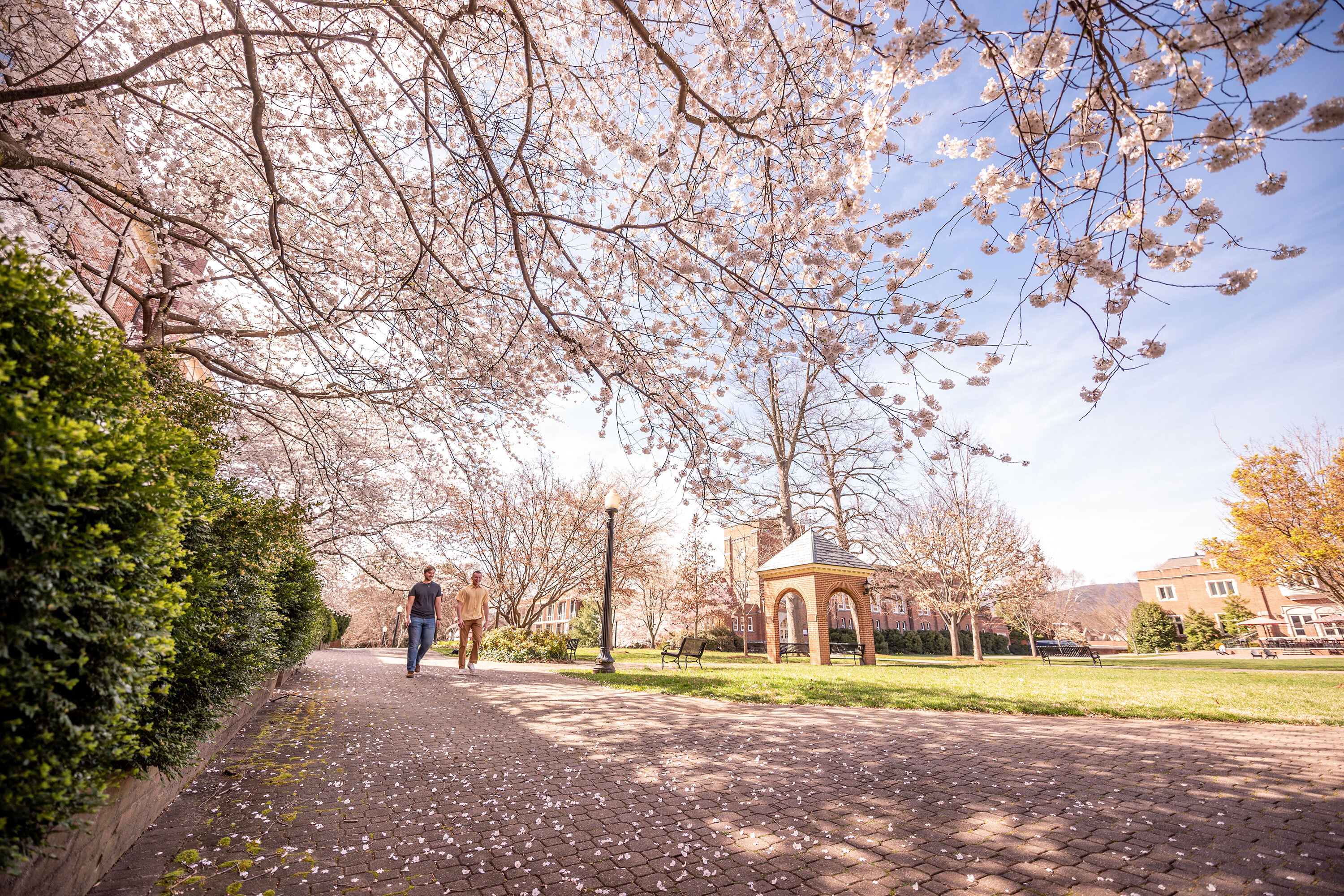 The Roanoke College Poll is funded by Roanoke College as a public service.
Analysis
"While we are currently far from the idyllic 'Virginia Way,' the Commonwealth's residents generally do not wish to see their statewide officials resign," said Harry Wilson, director of the Roanoke College Poll. "The three Democrats appear resolute in their determination to remain in office, and their constituents are not yet ready to kick them out the door.
"It is interesting that we see the expected strong partisan split regarding Brett Kavanaugh, but there is a much smaller divergence regarding Justin Fairfax and support for resignations. It is no surprise that African-Americans are less tolerant of blackface and more likely to want to see Northam and Herring resign, but the differences regarding Fairfax are indeed smaller.
"In other news, Virginians like capitalism, aren't too fond of socialism (which may be important in 2020), and are not very interested in deporting the undocumented. Also interesting is that opinion about firearms may have shifted to a slightly more pro-control stance."
Methodology
Interviewing for The Roanoke College Poll was conducted by The Institute for Policy and Opinion Research at Roanoke College in Salem, Va. between February 10 and February 20, 2019. A total of 598 Virginia residents 18 or older were interviewed. Telephone interviews were conducted in English. The random digit dial sample was obtained from Marketing Systems Group and included both Virginia land line and cell phone exchanges so that all cell phone and residential land line telephone numbers, including unlisted numbers from Virginia exchanges, had a known chance of inclusion. Cell phones comprised 40 percent of the completed interviews.
Questions answered by the entire sample of 598 residents are subject to a sampling error of plus or minus approximately 4 percent at the 95 percent level of confidence. This means that in 95 out of 100 samples like the one used here, the results obtained should be no more than 4 percentage points above or below the figure that would be obtained by interviewing all Virginians who have a home telephone or a cell phone. Where the results of subgroups are reported, the sampling error is higher.
Quotas were used to ensure that different regions of the Commonwealth were proportionately represented. The data were statistically weighted for gender, race, and age. Weighting was done to match Virginia census data. The margin of error was not adjusted for design effects due to weighting.
A copy of the questionnaire and topline may be found here.
For more about the Institute for Public Opinion Research, click here.
CONTACT: Dr. Harry L. Wilson, Director, IPOR
(540) 375-2415 (Office)
wilson@roanoke.edu