Fourteen retirees recognized at Gratitude Gala
December 20, 2022
Fourteen retirees were recognized at the Gratitude Gala for faculty and staff on Dec. 16. The retirees were celebrated for their combined 427 years of dedication and service to Roanoke College.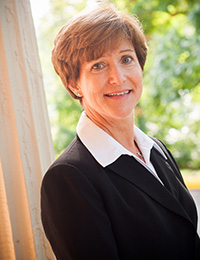 Ellen Dyer started working as athletics secretary 20 years ago, then became secretary for the biology and psychology departments. Dyer kept the departments running smoothly with competence and kindness, and she was beloved by students and faculty alike. She cheerfully provided the help and support they needed, remembered birthdays and special occasions, and could always be counted on for an encouraging word and smile. Her colleagues describe her efficiency, patience and good humor as nearly "superhuman." Dyer received the STAR Award in 2019 for all that she did to make her department a productive, welcoming and happy workplace.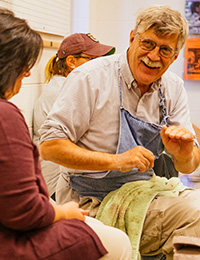 Scott Hardwig, professor of art, has been a member of the faculty since 1977, making this his 45th year of service to the College as a teacher of ceramics and sculpture. In 1984, Hardwig played a major role in the College's acquiring Alice Aycock's sculpture, "Solar Wind," a work of public art that stands in the science plaza and is part of the permanent collection. He has served on numerous committees during his tenure and was recognized with several Faculty Scholar Awards and Faculty Research Awards. He received the Dean's Council Exemplary Teaching Award in 1999. Hardwig's art has appeared in numerous publications and public displays, and is included in a range of collections, including SUNY at Alfred University, Huntington Galleries (West Virginia), the Art Museum of Western Virginia, and the private collections of Gerald Ford and Jimmy Carter.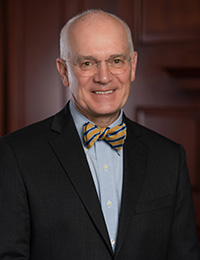 Contributions by President Emeritus Mike Maxey are too numerous to mention! After 37 years, Maxey retired this summer but will remain involved in higher education as the chair of the board of directors for the Council of Independent Colleges. He began his career 37 years ago in resource development before serving as vice president for college relations and dean of admissions and financial aid. After successfully leading that division, he was elected president and led the College for the last 15 years. His ability to make conversation and remember names and personal details enabled him to build unparalleled connections and collaborations. Under his leadership, the College implemented the Intellectual Inquiry Curriculum; earned recognition as a top producer of academic scholarships, such as the Fulbright and Truman scholarships; and added eight new academic majors and an M.B.A. program, the College's first master's degree in more than 100 years. Maxey also led several initiatives to diversify Roanoke College. He spearheaded the College's Roanoke Rising campaign, which led to the construction of the Morris M. Cregger Center. Five new athletic teams were added, as well as e-sports and an expanded roster of club sports and outdoor adventure opportunities. His accomplishments will be remembered for a long time to come.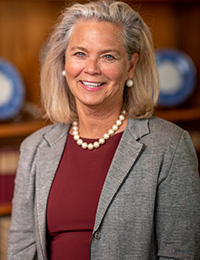 During her time as Roanoke's first lady, Terri Maxey became known for her warm, personal relationship with students, faculty, staff and alumni. She was a role model and mentor to many students, and she served as a gracious hostess for countless campus events. Before becoming first lady, Terri worked in financial aid at Averett University, Roanoke College and Jefferson College of Health Science, and in student affairs at the University of New Hampshire. She has served with many organizations in the community and continues to serve on the board of directors for the West End Center for Youth. In 2022, Terri received an honorary Doctor of Education degree from Roanoke.
Michelle McMaster started her career 24 years ago as a beverage attendant in Dining Services before moving to the role of line server. McMaster then moved to the bake shop as an assistant before being asked to fill in on a temporary basis as the morning dining services coordinator. McMaster continued in that position on a permanent basis until her retirement. She was a valuable member of the Dining Services team, serving in a variety of positions, and she was always great with the students, making them feel welcomed and important.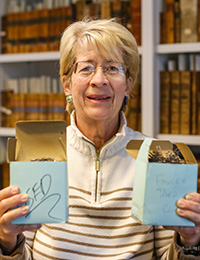 During her 37 years at the College, Linda Miller demonstrated her deep commitment to its community. In her role as college archivist, Miller created professional archives experiences for students participating in the public history program. She spent hundreds of hours providing information and images to alumni and external researchers and creating exhibits in support of the College's special events. She reminded us of our history through fun facts shared in "On this Date in RC History" articles. Miller organized the annual Holiday Craft Show and is an active member of Fortnightly. She also was a STAR Award winner in 2010.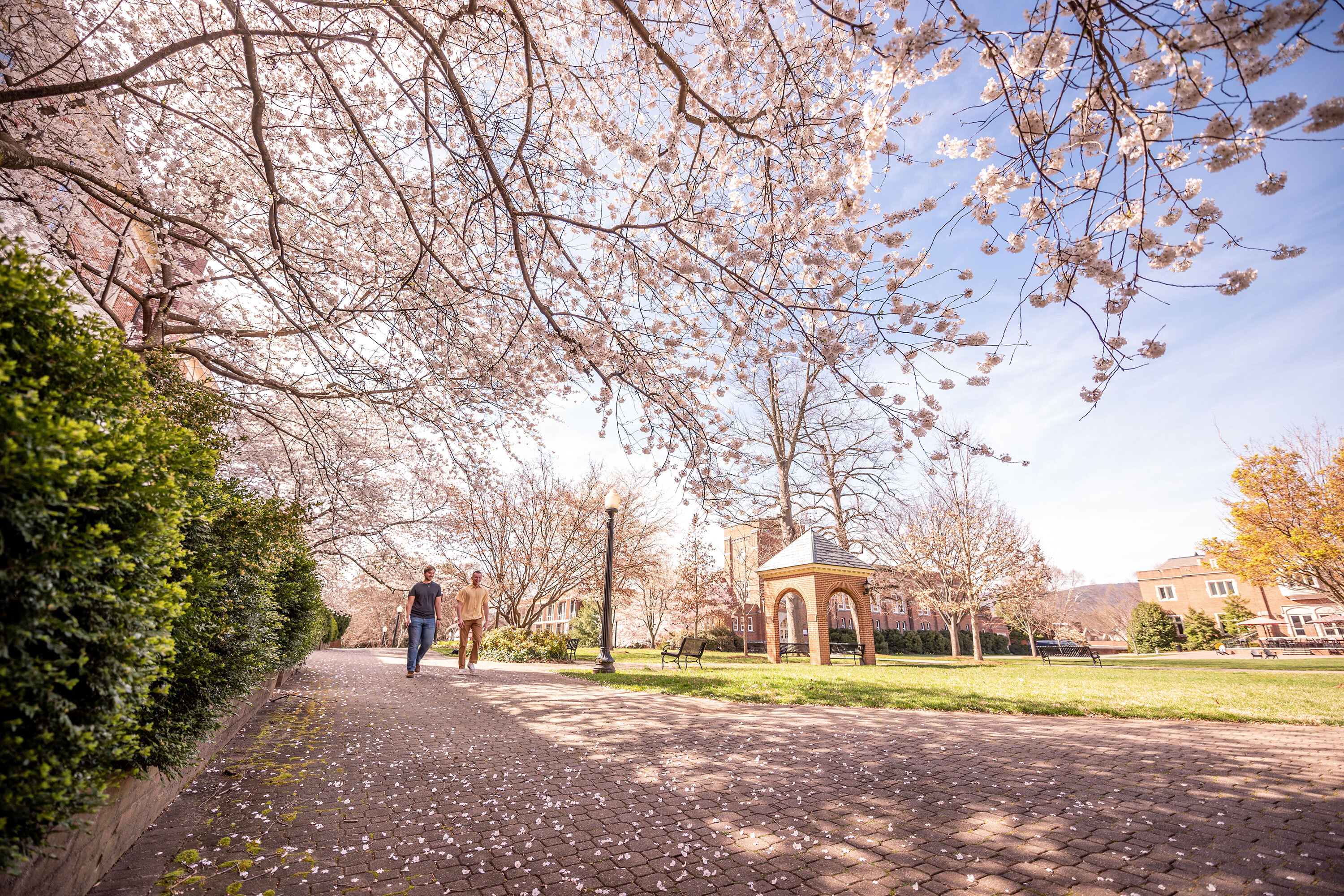 Congratulations to the retirees and many thanks for their dedication to generations of Roanoke College students!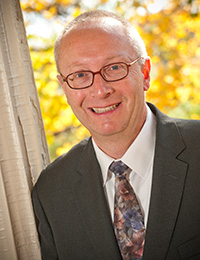 Mark Poore '84 joined Roanoke College 24 years ago as an instructional technologist. Since then, he has served as director of IT, director of IT projects and, most recently, as chief information officer. Poore is highly respected within the IT Department and by faculty and staff throughout campus who know him and value his consistent efforts to improve how all of us— faculty, staff and students — use technology in our work. We continue to enjoy the fruits of his work, as the IT staff continues to build on the strong foundation he left.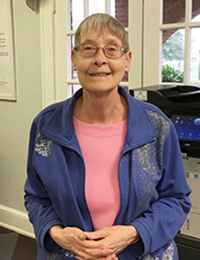 Ella Rickerson began working as a cashier in the Business Office in October 2000. Her dependable work ethic and attention to detail were essential in providing accurate information to our students and parents. She always appreciated the beauty of campus and the joy of working with students and colleagues in College Hall.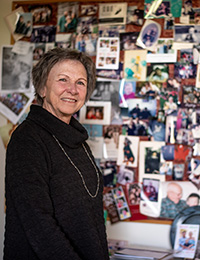 Leah Russell '79, associate dean and registrar, retired in June after her 40th year of service to the College. She was the steady rock that supported the functionality of the College, registering and scheduling students, ensuring that transcripts were accurate, meeting with students throughout their academic journey — even, for a number of years, announcing graduates' names at annual commencement ceremonies. To honor Russell's legacy of mentorship, Heather Davis Coiro '89 and her husband, John Coiro '91, established The Leah L. Russell '79 Endowed Student Scholarship, available to any Roanoke College student with demonstrated financial need.
Almost everyone who has spent time in the Colket Center throughout the years has run into Housekeeper Darlene Sprinkle and experienced her outstanding work. Sprinkle always made a point to welcome everyone who came in to the Colket Center, whether through creating a clean space or by personally welcoming them and speaking to them. She was the epitome of a service-oriented employee, and this year marked her 25th year of service to the College!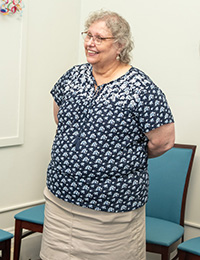 Dr. Gail Steehler retired as associate dean for academic affairs and administration after serving as an outstanding professor of chemistry. For over 37 years, she served her department and the College in numerous ways, including as Chemistry Department chair, Environmental Studies Program acting chair, and finally as associate dean. As associate dean, she made stellar contributions, including overseeing the College's Intellectual Inquiry Curriculum, launching conversations about how to improve the first-year experience for students, and leading efforts to diversify the College faculty. She also improved communications within the College by authoring the monthly Dean's Office Update and reaching out to first-year parents with periodic newsletters. She was trusted by all with whom she worked and highly respected for her intelligence, hard work, wise counsel and unwavering commitment to doing what best served our students and the College.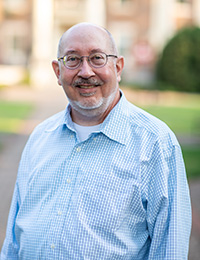 Dr. John Steehler was a longtime chemistry professor who was honored as the Brian H. Thornhill Professor of Chemistry before becoming our director of institutional research. During his time at the College, he served ably as the chair of the Chemistry Department and was appointed the first director of undergraduate research. Since 2010, his work in institutional research has been flawless, and his work was used to make many important strategic decisions. His strong institutional focus and advice to the president and cabinet consistently reflected that focus. In his more than 33 years with the College, he earned the trust, confidence and respect of all with whom he worked.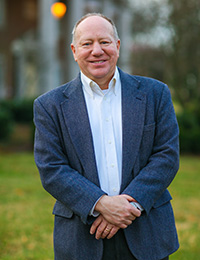 Dr. John G. Selby, professor of history, retired after more than 35 years, having established himself as one of the most accomplished scholars and beloved teachers at Roanoke. His classes on the Vietnam War and the Civil War were among the most popular at the College, and his field trips to Gettysburg remain the subject of warm memories for generations of students.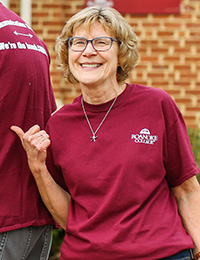 Dr. Anita Turpin, professor of English, served the English Department with grace and wisdom for years as chair. She vastly expanded her own academic expertise from literature and theater to the wholly other discipline of communication studies. She worked tirelessly and enthusiastically to build and enhance the Communication Studies Program, making it the successful major it is today. For 33 years, she enriched the lives of countless students in the classroom by showing them the magic of performance and the importance of communication.