2017's Toy Like Me Delivers to Roanoke County Schools
December 20, 2017
Toy Like Me moved into its second year in a big way. Led by Dr. Frances Bosch, the group modifies toys to be given to children around the western Virginia region with disabilities, or as Dr. Bosch refers to them, "differabilities." This year, the program delivered toys to students at Roanoke County's Oak Grove Elementary and Mount Pleasant Elementary Schools.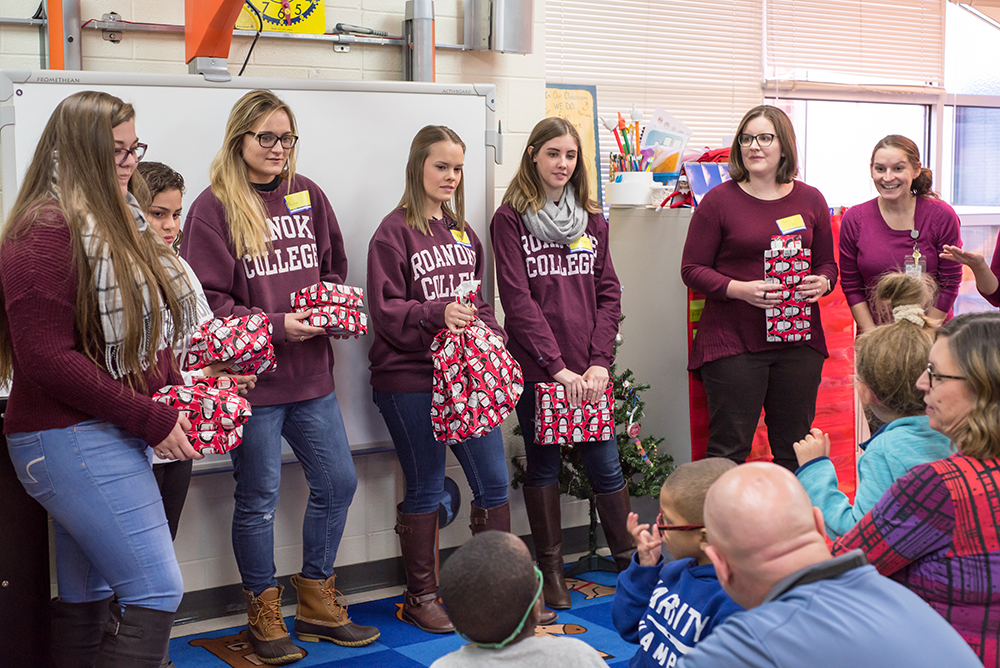 Students from Dr. Danielle Findlay-Van Nostrand's child development class brought toys they had modified for students at Oak Grove.

Local media covered the toy distribution at Oak Grove. Bosch was interviewed by several local media outlets. Watch some of the media coverage from WSLS 10, WDBJ7, and WFXR 21/27.
Student Natalie Slemp also was interviewed for the RVTV program Accent on Excellence, which focuses on Roanoke County Public Schools. The Toy Like Me program will be featured in an upcoming episode.