Overview
The Research Fellows Program is one of many opportunities to perform scholarly work at Roanoke College. The program will empower you to contribute to research in all disciplines, from science and social science to the arts and humanities. View the available projects.

As part of the program, you will participate in:
Active research in your area of interest
Mentored work with a faculty member
Presentation of your work at conferences both on campus and off campus, sometimes at a national level
Program Components
Mentored Research
Faculty mentors from all areas of campus are partnered with Fellows; research at Roanoke College encompasses scholarly work from every discipline. As part of the program, you will be required to attend regular meetings throughout the semester with your faculty mentor, engaging in:
Creative thinking
Scholarly work
Critical reflection
Community
Research Fellows are part of a community of scholars on campus, working together to support one another with regular meetings during the semester. As you progress through your time at Roanoke College as a Fellow, you will also act as a mentor to incoming Fellows.
Showcasing
As you make progress on research in your area of interest, you will have opportunities to showcase your work. Fellows participate in the Showcase of Experiential Learning each semester to communicate their scholarship to the Roanoke College community, and they may also apply for funding to present at local, regional, and national conferences in their discipline.


Qualifications

Ideal candidates for the Research Fellows Program have qualities that include:
Commitment to scholarly work
Dedication to seeing a project through to completion
Demonstrated leadership qualities and skills
Enthusiasm for peer learning in a tight-knit community of Fellows
Adaptability and flexibility
Application Details
Applying to the program begins with an online application, including the following essay questions (there is a 2-paragraph limit for each question).
List your intended major(s). Do you plan on any minors or concentrations? If you are not sure of your major, which fields are you debating? What draws you to this field?

Tell us about a time that you had to be persistent in solving a problem or completing a project.

Please explain why you are interested in being a Research Fellow. What is it about the program that particularly sparks your interest? How do you see a research experience fitting into your time at Roanoke College and your life goals?


If you are chosen as a finalist, you will interview with professors and mentors from Undergraduate Research during a campus visit and receive a $500 scholarship per year. If you are chosen as a Research Fellow, you will also receive an on-campus work opportunity to earn an hourly wage that could be worth up to $1,500 for the academic year and $500 for research supplies and travel to conferences.

Multiple fellowships will be awarded in each area of interest.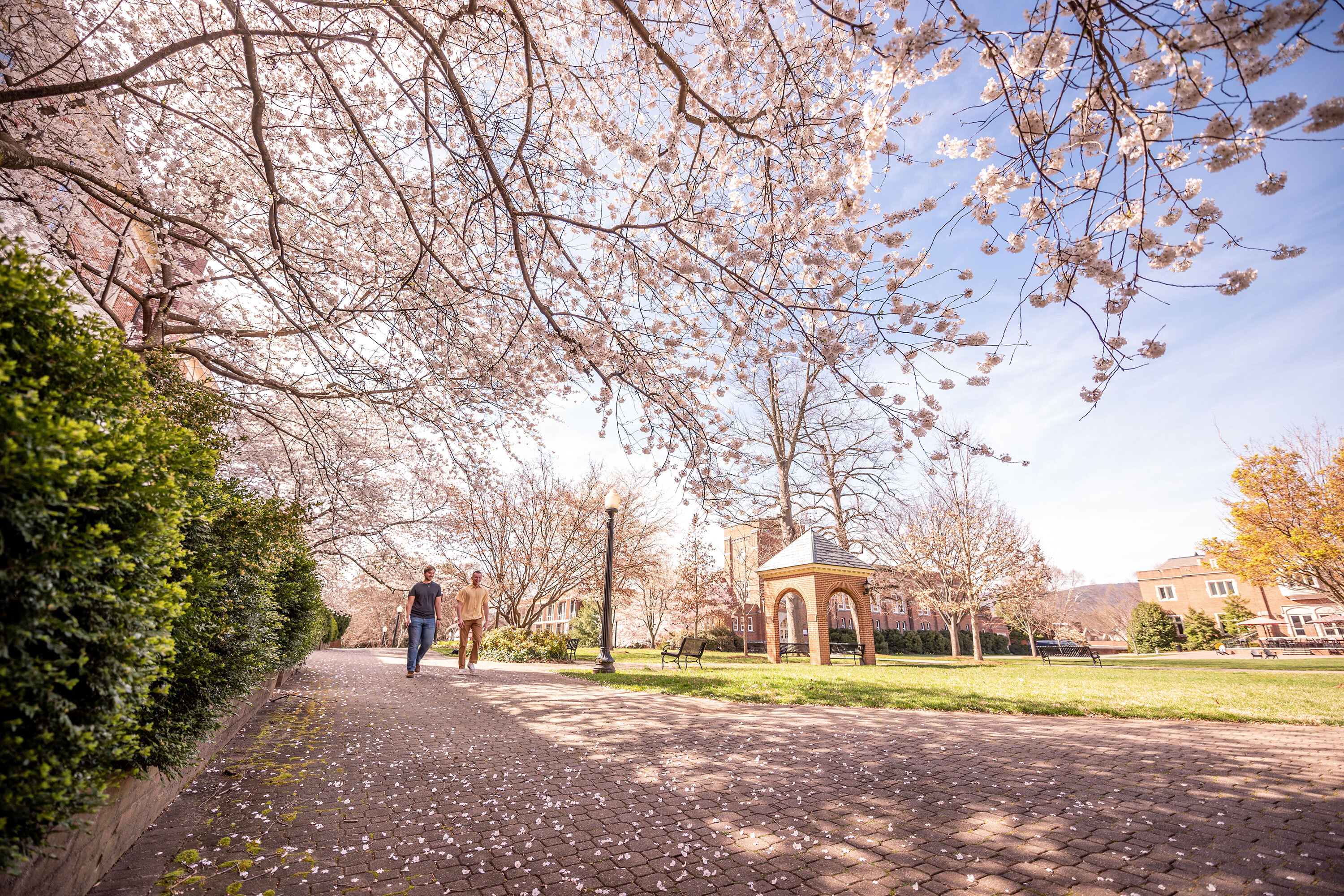 "I strongly believe that a liberal arts education works best when we educate the head, hearts, and hands of students. Engaging in research in your chosen discipline allows for that kind of education."
-Dr. Chris Lassiter
Director of Undergraduate Research