Center Staff
Staff
Dr. Liz Ackley is the Brian H. Thornhill Associate Professor in Health and Human Performance at Roanoke College. An exercise physiologist by training, Liz has a particular interest in studying the interaction between hypokinetic diseases and environmental access to resources supporting healthy living. As the Director of the Center for Community Health Innovation and the Roanoke Valley Community Healthy Living Index, Liz works closely with area residents to leverage youth health outcomes and perceptions of access to healthy living resources as catalysts for infrastructure and policy change across the Roanoke Valley. Liz also serves as project lead for Roanoke's Invest Health initiative and the Build Healthy, Equitable Communities for Children and Families cohort initiative. A dedicated mentor of undergraduate research, Liz leverages her work to encourage student engagement in service-driven research experiences and actively studies mentoring practices in undergraduate research as a secondary research line. As a result of this work, Liz was honored with the 2015 "Rising Star" Harris Award for Excellence in Undergraduate Teaching by the Virginia Foundation of Independent Colleges.
Student Research Assistants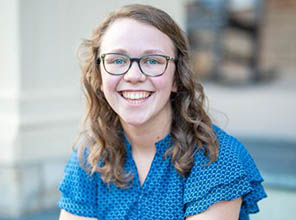 Emma Duff, Intern
Emma Duff is a senior at Roanoke College studying Chemistry and Public Health. She is interested in program development and community health education. During her public health practicum, Emma combined her passions for the outdoors and health education to develop a wilderness first aid curriculum tailed to undergraduate students. Emma works with the Center for Community Health Innovation to support the activities of the Roanoke Valley Community Healthy Living Index, which aims to facilitate awareness of relationships between place and health across Roanoke's city neighborhoods. Emma's research explores associations between perceived of access to healthy living resources and health outcomes in youth.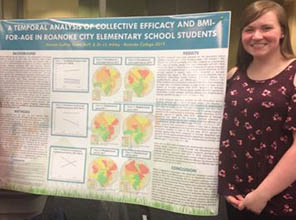 Hannah Guthrie, Staff
Hannah Guthrie is a junior at Roanoke College where she is double majoring in Political Science and Public Health and minoring in French. Hannah became interested in health law and policy after learning about the fragmented evolution of America's health care system, and the numerous political barriers preventing systemic health care reform in the United States. More specifically, she is fascinated by the role of local health policies in shaping population health. As a Center for Community Health Innovation intern, Hannah utilizes a data-based approach to identify community health problems and learn how data is used to guide changes in local policy. Her research focuses on associations between neighborhood social cohesion and health outcomes in youth.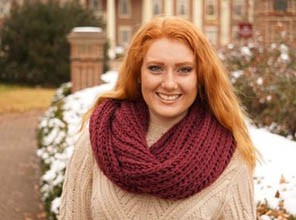 Kasey Ansel, Research Fellow
Kasey Ansel is a junior majoring in biochemistry and minoring in psychology. Kasey is interested in becoming a physician because she has a passion for helping people. She became involved with Center of Community Health Innovation through Roanoke College's Research Fellows program and has been supporting the activities of Center since 2016. Kasey's research involves the association between active commuting and weight status in elementary school-aged youth, and she is interested in helping to develop school-based policies to promote active commuting in local youth.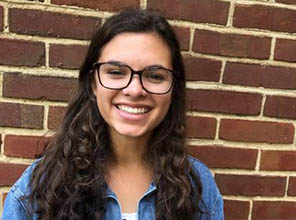 Madison Quesinberry, Work-Study Research Assistant
Madison Quesinberry is a sophomore at Roanoke College majoring in Heath and Exercise Science and minoring in Spanish. The Heath and Exercise Science program developed her interest in eventually becoming a Pediatric Occupational Therapist. Working with the Center for Community Heath Innovation, Madison investigates the relationship between health problems and neighborhood living conditions, while comparing health trends across time. In her role, Madison primarily supports reporting efforts associated with the Roanoke Valley Community Healthy Living Index.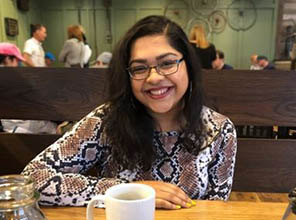 Fayja Habib, Staff
Fayja Habib is a sophomore at Roanoke College majoring in Public Health Studies with a concentration in Statistics and minoring in Spanish and Psychology. She is interested in epidemiology, biostatistics, and health education. Her passions for quantitative reasoning and improving population health have brought her to work at the Center for Community Health Innovation. Fayja's role primarily involves co-management of the Roanoke Valley Community Healthy Living Index in which she works on data collection and survey development in order to examine and find solutions to existing geographical health disparities among youth in the Roanoke Valley.