Clergy and Lutheran Spotlight
Roanoke's Lutheran heritage goes back to its earliest days and Roanoke graduates today continue to make an impact on religion and society. Alfred Morehead, who was Roanoke's fourth president, was nominated for a Nobel Peace Prize for his outstanding work overseas after World War I.

R. Homer Anderson 1910: After graduating from Roanoke, Anderson attended seminary and later served as the superintendent of the Virginia Synod from 1928 to 1958. Dedicated to the Lutheran church, Anderson assisted in the founding of 25 new churches. He also served as trustee emeritus for both Roanoke and Marion Colleges. A charter member of Roanoke's Athletic Hall of Fame, Anderson was an accomplished athlete in both football and track.
Richard Batman '54: After graduating from Roanoke, Batman enrolled at Gettysburg Seminary and graduated with a Masters in Divinity in 1957. First serving at Trinity Lutheran Church in Boonsboro, Maryland, he later pastored at Redeemer Lutheran in Damascus, where he oversaw construction of the church's first building. He later spent 18 years at St. Paul's Lutheran Church in Newark, Delaware before retiring to Williamsburg, VA.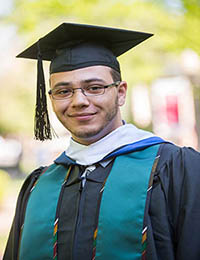 Tyler Coles '14: Coles has served in multiple capacities within the Unitarian Universalist Church. Most recently, he was a summer minister, and he previously served as a community engagement coordinator. While at Roanoke, he founded the Interfaith Council, and was involved with the Office of Multicultural Affairs and Campus Activities Board. He also was a Maroon Ambassador. For his efforts, he won the Mike Hammer Interfaith Leadership Award, a Better Together Award sponsored by Interfaith Youth Corp. Coles is now a Masters of Divinity candidate at Vanderbilt University and an assistant in the Office of Religious Life there.
James Robert Crumley, Jr. '48: Crumley earned a Master of Divinity from Lutheran Theological Southern Seminary in Columbia, South Carolina. He was a parish pastor for 23 years before becoming involved on a national level with the Lutheran Church in America. He served four years as secretary and two as president before becoming bishop of the LCA in 1980. He served in this role until 1987. He was a member of the Commission for a New Lutheran Church, which planned the merger of three churches-Lutheran Church in America, American Lutheran Church and the Association of Evangelical Lutheran Churches-to form the ELCA in January 1988. He was a Roanoke College Medalist and received an honorary Doctorate of Divinity in 1973 from the College.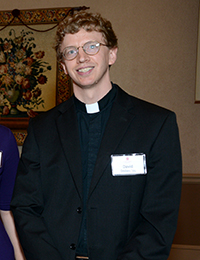 David Drebes '05: After graduating with a political science and religion degree, Drebes went on to earn master's degrees from Princeton Theological Seminary and Lutheran Theological Seminary at Philadelphia. Since 2010, he has served as Pastor at Prince of Peace Lutheran Church in Basye, Virginia, and he serves as coordinator for the Virginia Synod's annual Power in the Spirit gathering every summer at the College.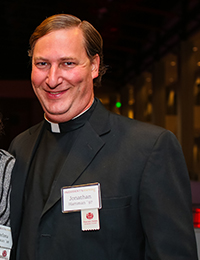 Jonathan Hamman '97: Hamman earned his master's degree at Lutheran Theological Seminary at Gettysburg and has since pastored two churches. He currently serves as pastor of the Rural Retreat Parish, which includes St. Paul Lutheran Church and Grace Lutheran Church. During his time at the College, he was involved in student government and the Lutheran Student Movement. He recently helped to create "Katie's Pantry" at his church, a program which helps people in the community who may need basic grocery items.
David Lee Hansen '01: Hansen earned his Master of Divinity degree at The University of the South and is currently the pastor of Spirit of Joy! Lutheran Church in the metro Houston area, having previously served another congregation for eight years. He was ordained in 2006 and works with churches on integrating technology with a cross-generational ministry vision.
Crockett Huddle '49: Huddle was ordained in 1954 and pastored at multiple churches, including at Trinity Lutheran Church in Harrisonburg for ten years and at Faith Evangelical Lutheran Church in Fort Valley, Virginia, for 16. He helped lead the Faith Evangelical congregation to purchase a house to serve as a parsonage. He is retired.
Pat Keister '50: Keister was ordained as a Lutheran pastor in 1954 and became the first full-time chaplain at Roanoke College in 1963, a position he held for 16 years. During that time he was named director of church relations and served on the president's cabinet. Prior to coming the College, he was the founding pastor of the Lutheran Church of the Good Shepherd in Virginia Beach. After resigning as chaplain, he and served as director of the Signal Knob Retreat Center, located on a 600-acre farm that he inherited.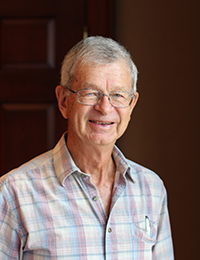 Luther Mauney '60: After becoming ordained in 1964, Mauney found his passion in clinical pastoral education at Baptist Hospital in Winston-Salem, North Carolina. He served the community for 35 years at the Medical College of Virginia before being appointed chair of patient counseling and director of the pastoral care department.
Malcolm Minnick '55: Minnick served for 18 years as a pastor in the Virginia Synod, and he was also president of the board of trustees of the Virginia Lutheran Homes and of Marion College. He assisted with the closing of Marion College and its merging with Roanoke College. He later went on to serve as the executive director in the Division for Outreach of the Evangelical Lutheran Church of America. He was awarded an honorary doctor of divinity degree by Newberry College in 1992 and received the Bachman Award for Distinguished Leadership in 1993 from Lutheran Theological Southern Seminary.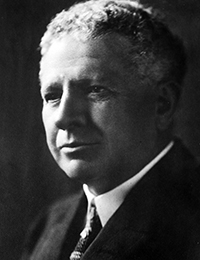 Alfred Morehead 1889: Morehead was Roanoke College's fourth president. He strengthened the College's ties with the Lutheran Church and improved its financial future. He oversaw the building of Sections, Commons, and a gymnasium, and increased the size of the faculty and student body. He took a leave of absence to serve as chairman of the European Commission of the National Lutheran Council, then tendered his resignation in April, 1920, to continue the work of wartime relief by the Lutheran Church. He was later nominated for the Nobel Peace Prize for his outstanding work overseas.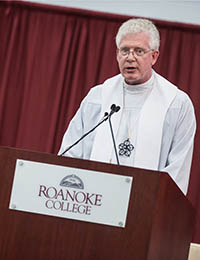 Chris Price '75: Before retiring, Price served for more than 30 years, first at Trinity Lutheran in Newport News and then as senior pastor of Epiphany Lutheran in Richmond. He has held several positions with the Virginia Synod, ELCA, including as a member of the examining committee, as chair of the candidacy committee and currently as assistant to the synodical bishop. He has served for more than 20 years on the Board of Trustees at the College.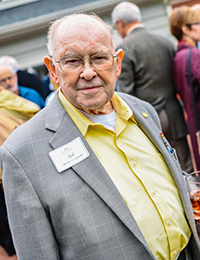 Ted Schneider '56: Schneider attended Lutheran Theological Seminary at Gettysburg and served as pastor of three churches in Pennsylvania. He then became senior pastor for Lutheran Church of the Good Shepherd. He founded United Cerebral Palsy of Lancaster, Pennsylvania, where both he and his wife, Doris, served on the Board. Ted also founded Mt. Luther Camp and Conference Center. In 1986, Schneider was called to Saint Luke Lutheran Church in Silver Spring, Md., as senior pastor, where he would serve until 1995, when he was called as Bishop of the Metropolitan Washington, D.C., Synod, ELCA. During his tenure, he was widely recognized for increasing stewardship within the Synod, outreach to a growing immigrant population, leading the membership through challenging and progressive decisions, and his work to create visible unity among Christian denominations. Schneider is the recipient of the 1995 Richard Lee Peterman Good Steward Award for Outstanding Leadership in Christian Stewardship and the 2007 Virginia Council on Churches Lifetime Ecumenist Award.
Graham Standish '81: Since Sept. 2017, Standish has served as the executive director of the Samaritan Counseling-Guidance-Consulting in Sewickley, Pennsylvania. His therapeutic focus is working with clergy as a spiritual director and coach, and offering groups and training for pastors and congregations. Prior to taking this position, he served for 21 years as pastor of Calvin Presbyterian Church in Zelienople, Pennsylvania, during which time the congregation size nearly tripled. He also has served as a therapist in a psychiatric hospital, a therapist in a pastoral counseling agency, and a drug and alcohol therapist He served an internship as a hospital chaplain and previously was the associate pastor at a church in Murrysville, Pennsylvania. Standish is an adjunct professor at the Pittsburgh Theological Seminary for the Doctor of Ministry program and has taught in its Certificate in Spiritual Formation Program and at Tyndale Theological Seminary in Toronto, Ontario. He has served on the boards of the Samaritan Counseling Center and the editorial board of Presence, The Journal of Spiritual Directors International. He earned a master of social work from the University of Pittsburgh, a master of divinity from Pittsburgh Theological Seminary and a Ph.D. in formative spirituality from Duquesne University.