Roanoke College graduates have been leading society with innovations throughout the College's 175 year history. Roanoke alumni are behind the concept that led to the development of zip codes, as well as the early bottling of Coca-Cola and the historic restoration of Colonial Williamsburg. More modern innovations include patents, medical innovations and scientific advancements. Reviewing this list of nominees offers a glimpse into the unknown innovations yet to come from Maroon minds.

David Brumbaugh '29: After graduating Roanoke, Brumbaugh served as the executive VP, treasurer and director of Time, Inc. He also helped implement Life magazine. The New York Times credits Brumbaugh as being the executive who introduced Time Inc.'s system for delivering magazines to the Postal Service and this led to the development of the ZIP codes. The New York Times says Brumbaugh was known at Time, Inc. as "Mr. Zip."
Sean Burch '92: Burch is an American explorer, extreme adventure athlete, documentarian, author and motivational speaker. He currently holds eight world records within fitness and adventure. Burch was named Goodwill Ambassador to Nepal by their country's government for his humanitarian work there. Burch also is the creator and founder of Hyperfitness, a wellness program. He is author of the book, Hyperfitness: 12 Weeks to Conquering Your Inner Everest and Getting into the Best Shape of Your Life.
Pamela Cabalka '76: Cabalka, a successful marketing consultant, is the CEO & president of Schaper, Incorporated and a chief marketing officer with Chief Outsiders. She has served on several boards at Roanoke College, including in her current position on the Executive Committee of the Board of Trustees. She served President of Roanoke's Alumni Executive Council for three years.
Don Davidson '79: Davidson co-founded Intellitar, a company that specialized in creating virtual human clones, with the intention that a person could 'live' through his clone after death. He began his professional career at IBM, where he worked for 17 years. Later he became co-founder and CEO of 2C Computing and the Arxeco Corporation, as well as president of the Digital Desktops Division at Avocent. He also served a term on the President's Advisory Board.
Betty Dixon '80: Dixon co-founded Virginia's first statewide intensive in-home child and family counseling agency, which became a $1 billion company. She also serves as the Director of Social Enterprise at the Center for Natural Capital; in that capacity she will be networking with governmental and human service agencies as well as individual advocates and private nonprofits to identify needs, resources and funding opportunities. Her passion is to match interests and needs with work that not only provides income, but creates opportunities and careers that help to solve social and environmental challenges.
Charles "Hap" Fisher '28: Fisher had a distinguished career in industry and government. He served as director of the U.S. department of Agriculture Southern Regional Laboratory for 22 years. After retiring in 1972, he returned to Roanoke College as an adjunct research professor. A world-renowned research scientist, inventor, and professor, he was the author of more than 200 scientific publications and held 72 patents in the fields of organic and polymer chemistry. He received numerous honors and awards, including the Presidential Citation of Merit from the American Institute of Chemists. Among other citations, his name as appeared in the National Register of Prominent Americans and International Nobilities; Who's Who in the World of American Men of Science; and Two Thousand Men of Achievement.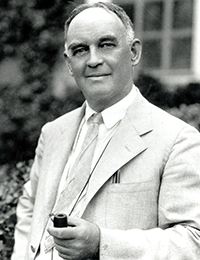 W.A.R. Goodwin 1889 Goodwin first served as a department head at the College of William & Mary, later becoming a key member in revitalizing Colonial Williamsburg. Goodwin was pastor of the historic Bruton Parish Church in Williamsburg. Goodwin published A Historical Sketch of Bruton Church, Williamsburg, Virginia. Inspired by his historic parish with its many still-standing 18th-century buildings, Goodwin continued the fund-raising, preservation and restoration of the aged and historic church building. Goodwin successfully led completion of the church's restoration in 1907, the 300th anniversary of the establishment of the Episcopal Church in America at nearby Jamestown. After taking an interest in preserving buildings in his own community, he was able to get John D. Rockefeller to co-found Historic Williamsburg alongside him.
Today Colonial Williamsburg's Historic Area occupies 173 acres and includes 88 original buildings and more than 50 major reconstructions. It is joined by the Colonial Parkway to the two other sides of the Historic Triangle with Jamestown and Yorktown. Virginia's Historic Triangle area is a major tourist attractions, with Goodwin's Bruton Parish Church and Colonial Williamsburg as the centerpiece.
Daniel Jones '69: Jones helped to bring the gay liberation movement to Southwest Virginia by founding one of Southwest Virginia's first gay rights organizations. He also founded the first gay newspaper and organized the first gay rights protest in Roanoke's history. He helped found one of the largest LGBT libraries on the East Coast.
Craig Lefebvre '74: Lefebvre is a thought leader, leading practitioner and researcher in the application of marketing principles to public health, environmental and other social issues. He is a founding member for the International Social Marketing Association and serves on editorial boards for the two leading social marketing academic journals. He has received awards for his work on improving international public health through social media, including the William D. Novelli Award for Innovation in Social Marketing and the Phillip Kotler Social Marketing Distinguished Service Award.
John Thomas Lupton 1882: Lupton began his career as a legal counsel for the Chattanooga Medicine Company, then worked his way up to become the VP and Treasurer. He was a key investor in the Dixie Coca-Cola Bottling Company and helped to create the first Coke bottling plant in the United States. He later had his own Coca-Cola franchise.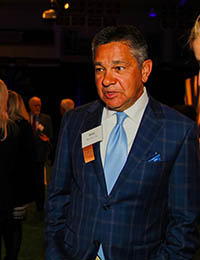 Michael Martino '79: Martino is president, CEO and a member of the board of directors of Hemaflo Therapeutics, an early-stage company founded to commercialize a novel device for the treatment of acute kidney injury and other ischemic conditions. The device could potentially help save thousands of lives a year. Martino is a member of the College's Board of Trustees, a former member of the President's Advisory Board and an Associate. From 1998 to 2007 he served as president, CEO and a member of the board of directors of Sonus Pharmaceuticals and in 2008 he was co-founder and CEO of Arzeda. He has served as president, CEO, and a member of the board of directors at Ambit Biosciences.
Elizabeth Lee Masters '49: Masters was honored in 2016 as one of the Virginia Women in History by the Virginia State Library. She was a trailblazer for women in the field of photojournalism as the first female photographer hired by the Roanoke Times for her career spanning 1951 to 1992.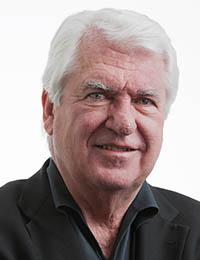 Shaun McConnon '66: McConnon is a highly successful information security executive who has led several high-tech start-up companies and orchestrated multiple mergers and acquisitions. He has held senior positions in sales, marketing, and operations. He was CEO of BitSight, the fourth cybersecurity company he's built in twenty years.
John Mulheren '71: Mulheren became the youngest managing director at the age of 25 at Merrill Lynch. He was also associated with J&B Specialists, EMCo, Jamie Securities Company, and Spear Leeds & Kellogg. Mulheren and his wife, Nancy, owned a buffalo farm in Paint Bank, Va., that became one of the largest east of the Mississippi. He served on the College's Board of Trustees from 1980 to 1985. While a student at the College, he was known for his unique personality, his creative spirit, his laser focus on topics and activities that interested him, and his love of pranks, some of which have become part of College lore. Mulheren liberally shared the rewards of his hard work and good fortune. His philanthropic efforts were numerous, and beneficiaries included many organizations and individuals in his home towns of Red Bank, Paint Bank and beyond.
Michael Solonevich '62: Solonevich is a psychotherapist in Germany who has worked with thousands of clients in Austria and Germany. In his nomination, James Walters makes a nice tie-in to the College's 175-year mission and the Reformation's emphasis on the value of the individual, stating that Solonevich's work embodies the idea of the growth of the whole person.