Over 175 years, many Roanoke College alumni have served their country in the military with distinction. Here is a list of Roanoke alumni who were nominated for the Maroon Spotlight. Roanoke expresses appreciation and gratitude for all alumni service members for their work on behalf of our country.
Robert Homer Anderson, Jr. '42: After graduation from Roanoke, Anderson entered the U.S. Navy, where, on June 6, 1944, his leadership qualities became quite evident. He was a Navy lieutenant junior grade and skipper of a 36-foot landing craft vehicle loaded with twenty-eight troops taking part in the D-Day invasion at Omaha Beach. Ernest Hemingway, who was a war correspondent at the time, was in the craft with him. Hemingway wrote an article called "Voyage to Victory," published in Collier's magazine on June 22, 1944, in which he described Anderson as a hero. Hemingway was so impressed by his brave actions that he later recommended him for the Navy Cross. With his military duties completed, Anderson continued his education and received a Bachelor of Divinity degree from the Lutheran Theological Seminary in Philadelphia in 1950. He continued his studies at the University of Edinburgh in Edinburgh, Scotland, where he majored in theology and church history. His education did not stop there. He entered the University of Virginia School of Law where he received his juris doctorate degree in 1957. Law would be Anderson's vocation. After working for the Norfolk City Attorney's office and the Commonwealth's Attorney's office, he became a partner in the Norfolk, Virginia, law firm of Goldblatt, Lipkin, Cohen and Anderson in 1969. He retired in 1990. He served on the Board of Governors for the Virginia State Bar and was a member of the Norfolk-Portsmouth Bar Association and the American Bar Association.
Lt. General John D. Bansemer '87: After graduating magna cum laude from Roanoke College with a degree in computer science and statistics, Bansemer entered the United States Air Force as a distinguished graduate of the Officer Training School at Lackland Air Force Base. His accomplished career includes a variety of operational intelligence, surveillance and reconnaissance duties. He has served on the National Security Council and has provided advice on a number of national security issues. He is the former director of intelligence for the U.S. European Command, and he currently serves as the assistant director of national intelligence for partner engagement within the Office of the Director of National Intelligence. In his current role, he is responsible for the optimization of intelligence community engagement with foreign partners and ensuring the most efficient use of the United States national intelligence capabilities. Some of his notable awards include the Defense Superior Service Medal, the Legion of Merit and the Joint Service Achievement Medal.
John R. Brooks, Jr. '40: Brooks served his country during World War II as a navigator for the United States Air Force. During the war, his plane was shot down and he was subsequently held as a prisoner of war in a German POW camp. Given only rations from the Red Cross, he often ate only a quarter of the food provided to him, electing instead to share his food with fellow prisoners. He was awarded a Purple Heart and an Air Medal with multiple clusters. Later, he would return to join the Air Force Reserves, eventually retiring as a lieutenant colonel.
Bruce Fariss '57: Fariss graduated from Roanoke College with a B.S. degree and continued his education at the University of Virginia, where he earned his M.D. in 1961. He served as Colonel of the Medical Corps for the United States Army before his retirement from the military in 1984. He was a professor in the biology department of Virginia Polytechnic Institute in Blacksburg, Virginia, and has served on the consultation staff for the Veterans Hospital in Salem, Virginia.
Dr. Jon Maher '97: Maher earned a master's degree in accounting and information systems at Virginia Tech's Pamplin School of Business before attending medical school at the Jefferson Medical College at Thomas Jefferson University in Philadelphia. After earning his medical degree, he completed an internship and residency in orthopedic surgery at Virginia's Naval Medical Center Portsmouth. Maher served for 14 years in the Navy, providing medical and surgical care for U.S. Marines and Navy SEAL teams. He was deployed to Afghanistan in Operation Enduring Freedom, where he led a surgical team. Maher has received numerous military awards. Today he is an assistant professor of orthopedic surgery at the Virginia Tech Carilion School of Medicine in Roanoke. An athlete himself, he played for the Roanoke College men's basketball team, and has previously served as team doctor for the Boston Celtics and Harvard University Athletics.

William "Joe" Schrantz '95: Schrantz is a member of the United States Marine Corps Judge Advocate General's (JAG) Corps. After graduating from Roanoke as a business administration major, he received his law degree from Seton Hall in 1999. He has served in multiple capacities within the U.S. Marines, including in Iraq, and has also worked with NATO, the North American Treaty Organization. In 2014, Schrantz became a deputy legal counsel/litigation fellow.
Michael Willson '10: Willson is a former Army Ranger and member of the 508th Parachute Infantry Regiment, or the "Red Devils." He served in Operation Enduring Freedom in the Logar and Ghazni provinces in Eastern Afghanistan. After serving as an infantry anti-armor platoon leader for 30 soldiers, he held the position of rifle company executive officer. As second in command, he led a 140-man airborne infantry rifle company, which had to be at the ready to deploy anywhere in the world within 18 hours' notice. Willson was awarded the Bronze Star Medal in addition to a myriad of other honors and decorations.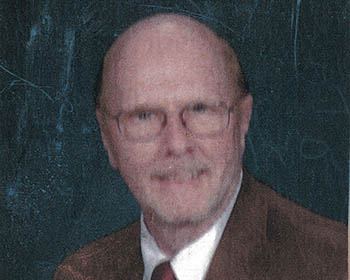 Dr. Wayne H. Wilson '60: Wilson had an extensive career in the military, serving both abroad and at home. In Japan, Wilson was the chief of the Far East Burn Unit and treated hundreds of victims from the Vietnam War. At home, he served as a surgeon at Walter Reed Medical Center, treating soldiers, government dignitaries and ambassadors; he was even credited with saving the life of Senator John Stennis after he was shot in 1973. He eventually moved to the V.A. Medical Center in Salem, where, as a general and vascular surgeon, he treated veterans and became chief of surgery. He was a professor of medicine at Ohio State University, Walter Reed and the University of Virginia, where he passed on his knowledge and skills for over 45 years.