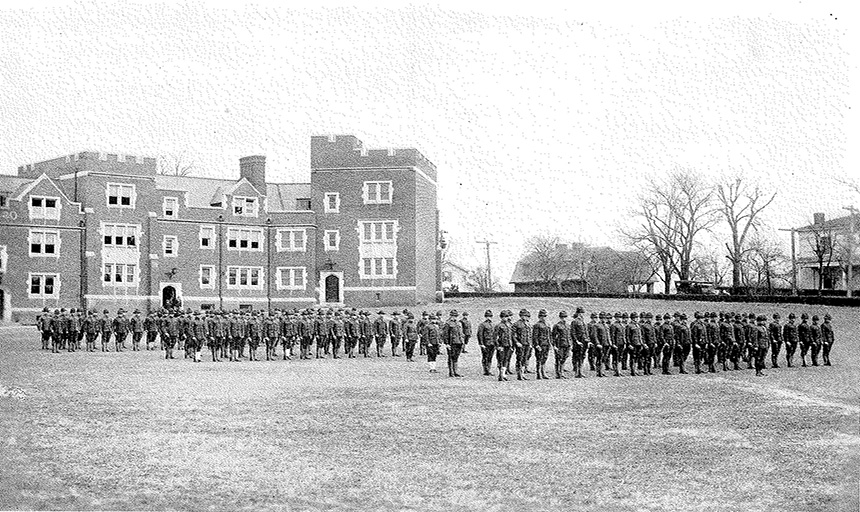 Surviving and thriving: Roanoke's long history of weathering dire times
As President Michael Maxey wrote in his letter to the campus community this week, the global pandemic has forced many members of the campus community to make sacrifices.
"Real sacrifice comes at a cost; it might hurt, might induce discomfort, might provoke unease," Maxey wrote. "It is a necessity at this moment."
This is not the first such moment in the College's history. There have been plenty of dire times in the College's 178-year past, and Maroons have always prevailed. Fran Ferguson, the director of the Salem Museum, says the College has always emerged from global emergencies stronger than ever.
"There have been hard times during the wars and other hardships," Ferguson says, "but the college has survived and thrived."
Dr. Mark Miller, professor of history and David Bittle College Historian at Roanoke College, wrote a piece that appears in the current issue of the Roanoke College Magazine about the way the College community responded in the face of the two world wars and the Spanish Influenza epidemic of 1918 and 1919.
"Through the better part of two centuries, Roanoke has celebrated great triumphs and suffered its share of difficult tribulations," Miller says. "From Civil War to world wars, global depression and pandemics, we have endured them all through our steadfast dedication and belief in one another. We emerged stronger every time and we will again now. It's what David Bittle would expect."
That article, found here, serves as a reminder that the College has faced challenges akin to the current COVID-19 pandemic and has always found a way to carry on.
"From Civil War to world wars, global depression and pandemics, we have endured them all through our steadfast dedication and belief in one another. We emerged stronger every time and we will again now."
Dr. Mark Miller, David Bittle College Historian