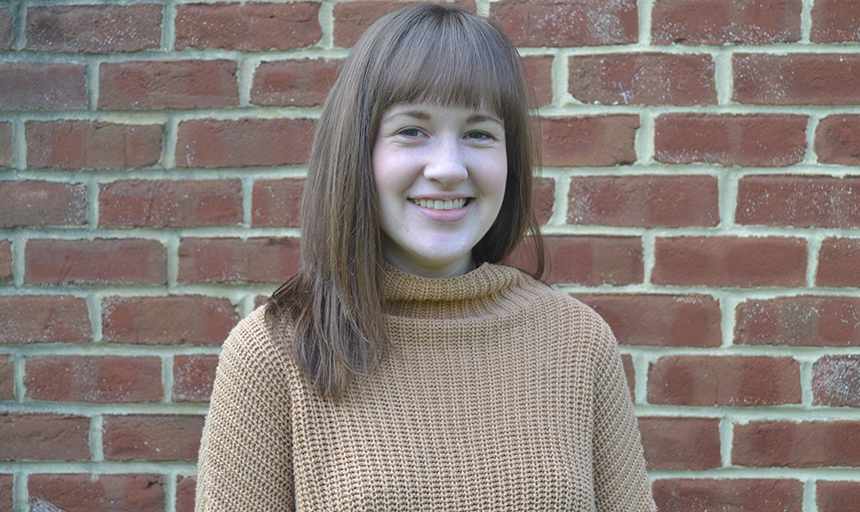 5.20.2020
By Roanoke College News
Stewart earns Fulbright ETA to Taiwan
Paige Stewart '20, a communications studies and Spanish major from Lititz, Pennsylvania, has been selected for a Fulbright English Teaching Assistantship (ETA) to Taiwan.
With the Fulbright ETA, Stewart will teach English to elementary and middle school students around Taiwan from August 2020 until June 2021.
Stewart is interested in a variety of languages. She works at the College as a subject tutor as a Spanish teaching assistant, as well as a Spanish, communications and Mandarin tutor. She held internships with Roanoke Valley Sister Cities and the Branch Group. She also volunteered as an English teaching assistant at Blue Ridge Literacy.
Stewart also enjoys travel and immersion in language and culture. She studied abroad for a semester in Shanghai, China, where she earned a HSK 4 Mandarin proficiency certification. She took a May Term course in Buenos Aires, Argentina and went on College service trips to Ochomogo, Nicaragua and the Dominican Republic.
"The Fulbright ETA allows me to teach English to elementary and middle school students around Taiwan," Stewart said. "I selected Taiwan because I was interested in exploring another Mandarin-speaking culture and becoming familiar with traditional Chinese characters. Shanghai, where I studied abroad, predominantly uses simplified characters."