Spanish
Spoken by approximately 572 million people, Spanish is the fourth most commonly used language worldwide.
With a major or minor in Spanish, you'll be prepared for an increasingly global future.
Our program allows you to pursue a range of interests through interdisciplinary investigations of Spanish language and culture including linguistics, literature, film, art, history, politics and contemporary issues. International travel, independent research and internship opportunities offer you the chance to gain extraordinary real-world experiences while developing your Spanish language skills.
Our professors are native Spanish speakers from different areas of Hispania and skilled non-native speakers, all of whom are prepared to help you master the Spanish language.
A major or minor in Spanish complements majors in the natural sciences, social sciences and humanities. Spanish students are primed for a wide range of careers in business, international relations, healthcare, education, social services, law, criminal justice and political science. The ability to communicate in Spanish is a professional asset for any career.
We offer both a major and a minor in Spanish. We also offer a concentration in Latin American and Caribbean Studies.
Lots to do here
Join HOLA, our student club.
Get inducted to Sigma Delta Pi, the Spanish honor society.
Come dance and meet others at our salsa dancing workshops.
Attend the annual Dia de los Muertos party.
"Traveling to Argentina allowed me to have a unique, enriching and cultural learning experience that I could not have received elsewhere. The month I spent in Argentina gave me a lifetime of knowledge on the diversity and beauty of speaking Spanish."
- Calynn Trent '23
May Term with Dr. Bañuelos-Montes and Dr. Flores-Silva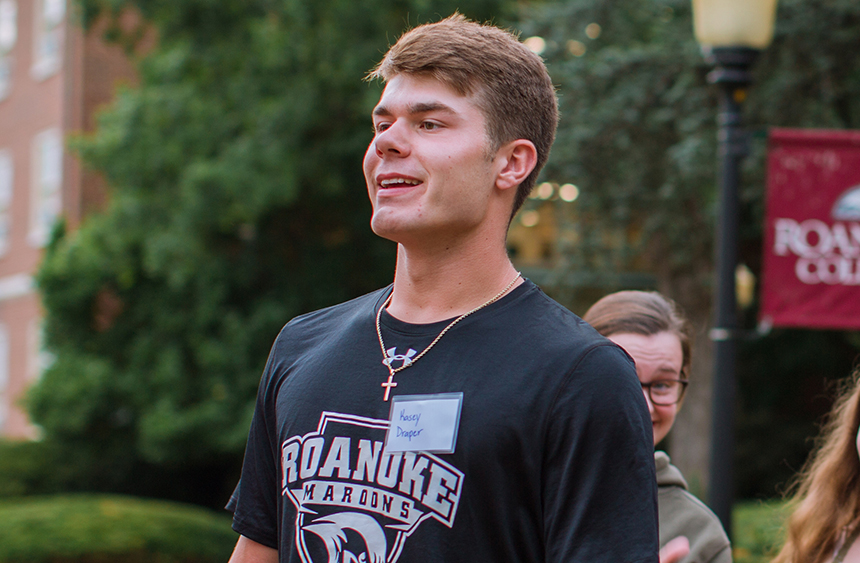 Testimonial: Kasey Draper
My love for Spanish started early in my schooling career. I had many Hispanic friends in middle school, but they always spoke Spanish amongst themselves. I couldn't understand them, so I started taking Spanish classes.
I enjoyed taking Spanish in high school but coming into college I had no aspirations of becoming a Spanish minor. I took the required Spanish classes for graduation and was about to call it quits.
Then, I spoke with my Spanish professor at the time, and she convinced me that a minor in Spanish would complement my business administration major well. As a result, I declared the minor and haven't looked back since. Through the Spanish department at Roanoke College, I have gained confidence in my abilities and learned how to communicate with people from around the world.
My goal is to open my own business where I can contribute profits to charities in Latin-American countries and live out my purpose of helping and getting to know as many people as possible.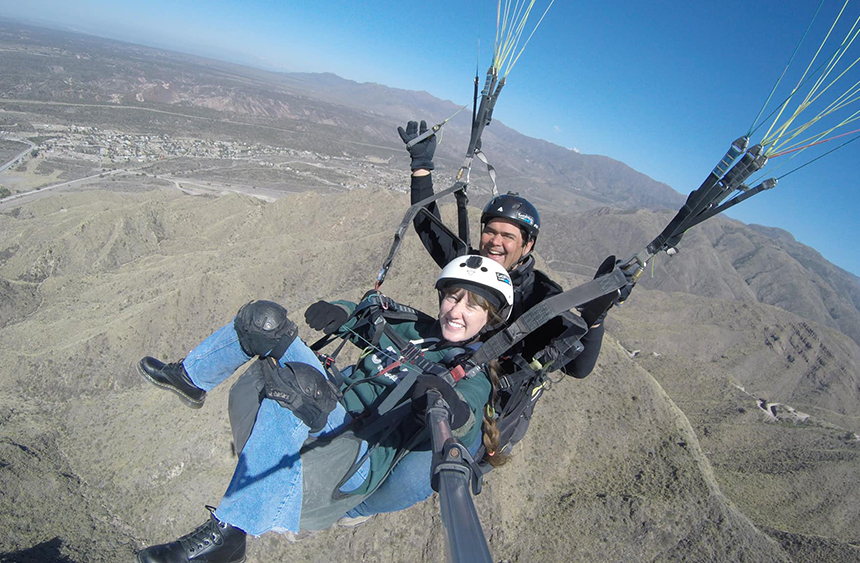 Where did you study? What did you Study?
"I studied at La Universidad del Salvador (La USAL) in Buenos Aires, Argentina. I was studying education and the Spanish language."
How did traveling abroad affirm your purpose to study another language?
"Living in the language for 4 consecutive months showed me the beauty in communication with people I otherwise would have never been able to talk to."
Talk about a culturally enriching experience you had.
"The day after my 20th birthday, my friend Malu from Buenos Aires took me to the park between classes with her friends to drink Mate (a cultural tea) and eat a pie. She would say, 'if you drink bitter Mate, eat something sweet. If you use sugar, eat something savory or bitter.' She and her friends had my first "Mate" with me (having a "Mate" is just another way of saying sharing a cup of mate with friends in a circle.)."
-Autumn Goff
One-on-one research leads to presenting at a national conference
Yucatán Semester Program
Roanoke has a special semester long, faculty-led program in the Yucatán Peninsula in Mexico. Students take classes with their professor, go on cultural excursions, experience language immersion and perform service projects. Learn more.
Sample Course Offerings:
SPAN 304 Spanish for Oral Communication
SPAN 330 Spanish for Business
SPAN 332 Spanish for Healthcare
SPAN 335 The Sounds of Spanish
SPAN 381 Translation & Interpretation

View all courses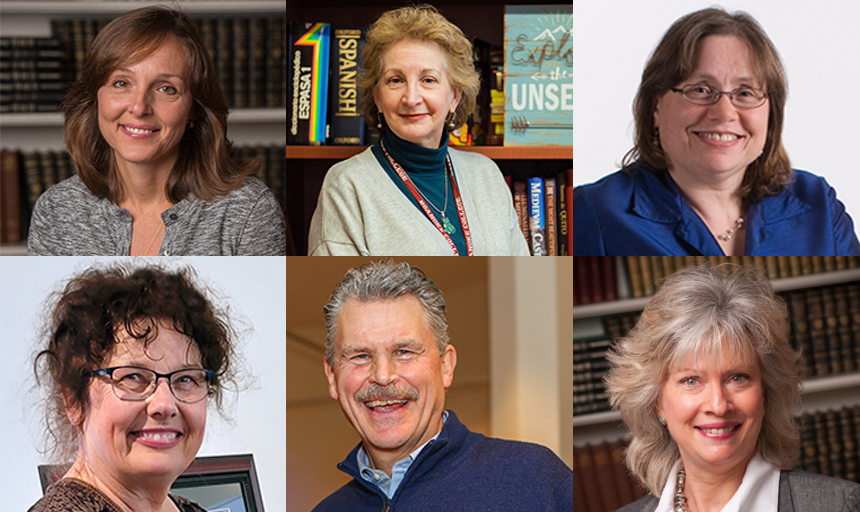 Retiring faculty in 2023 have dedicated a combined 206 years of service to Roanoke College.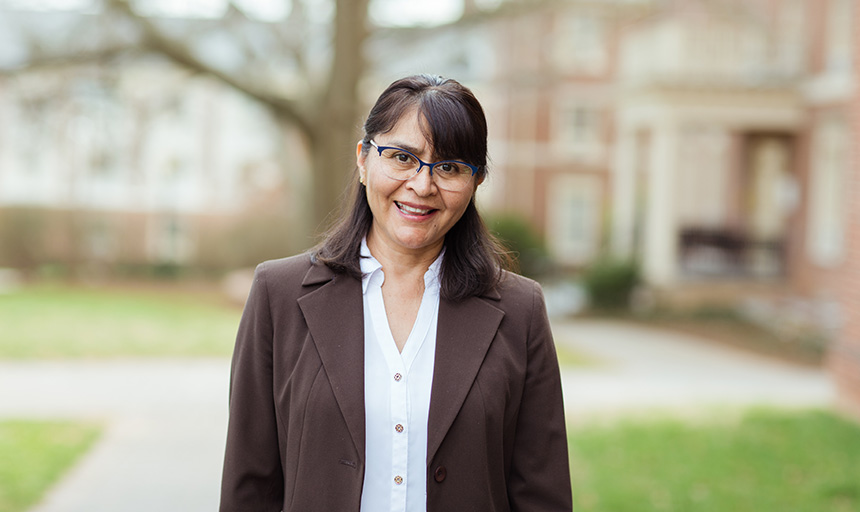 The fellowship will allow Professor Flores-Silva to dedicate a semester to cross-cultural teaching, writing and community building.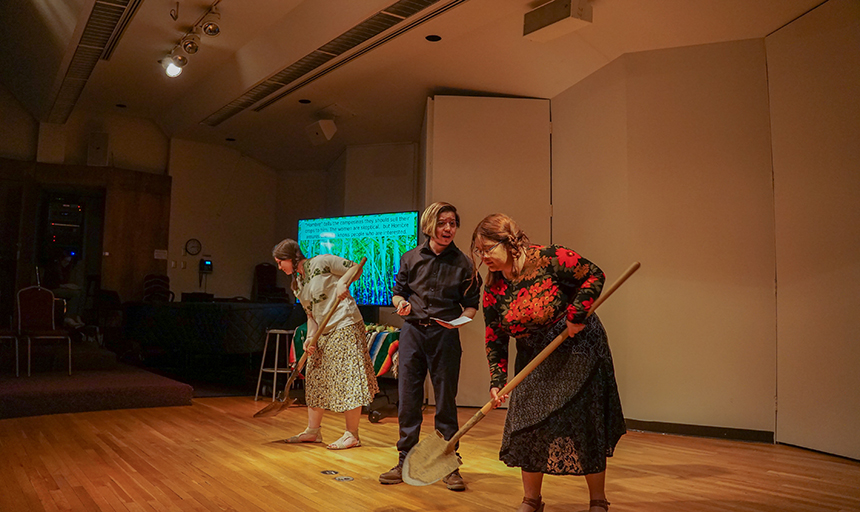 Play 'Madre Tierra' hosted by the Modern Languages Department
"Students perform in "Madre Tierra," a Spanish-language play by Eduardo Cabrera. This play examines the effects of globalization, and specifically biofuel markets, on local farming in indigenous communities. Mayan poet Sasil Sánchez Chan provided an introduction, explaining the importance of corn in Mayan culture. An audience discussion concluded the event."
Our students go on to great grad schools