Spanish
Spoken by approximately 572 million people, Spanish is the fourth most commonly used language worldwide.
With a major or minor in Spanish, you'll be prepared for an increasingly global future.
Our program allows you to pursue a range of interests through interdisciplinary investigations of Spanish language and culture including linguistics, literature, film, art, history, politics and contemporary issues. International travel, independent research and internship opportunities offer you the chance to gain extraordinary real-world experiences while developing your Spanish language skills.
Our professors are native Spanish speakers from different areas of Hispania and skilled non-native speakers, all of whom are prepared to help you master the Spanish language.
A major or minor in Spanish complements majors in the natural sciences, social sciences and humanities. Spanish students are primed for a wide range of careers in business, international relations, healthcare, education, social services, law, criminal justice and political science. The ability to communicate in Spanish is a professional asset for any career.
We offer both a major and a minor in Spanish.
One-on-one research leads to presenting at a national conference
"Studying in Spain unlocked choices I never knew possible. The intensive courses in Spanish and the thematic course on the evolutionary changes between Latin and modern-day Spanish helped me uncover a previously uncultivated passion, one that has ultimately influenced my plans for the future."
Aaron Lam
"Creo que mi transformación más importante fue en relación con la independencia, porque pienso que ahora puedo hacer más cosas que antes del viaje. Me ayudó a pensar más qué quiero hacer en mi vida, sobre mi personalidad, carrera y trabajo."
Keara Moore – Intern, Gran Museo del Mundo Maya
Yucatán Semester Program
Roanoke has a special semester long, faculty-led program in the Yucatán Peninsula in Mexico. Students take classes with their professor, go on cultural excursions, experience language immersion and perform service projects. Learn more.
Teaching passion drives student's Fulbright work in Spain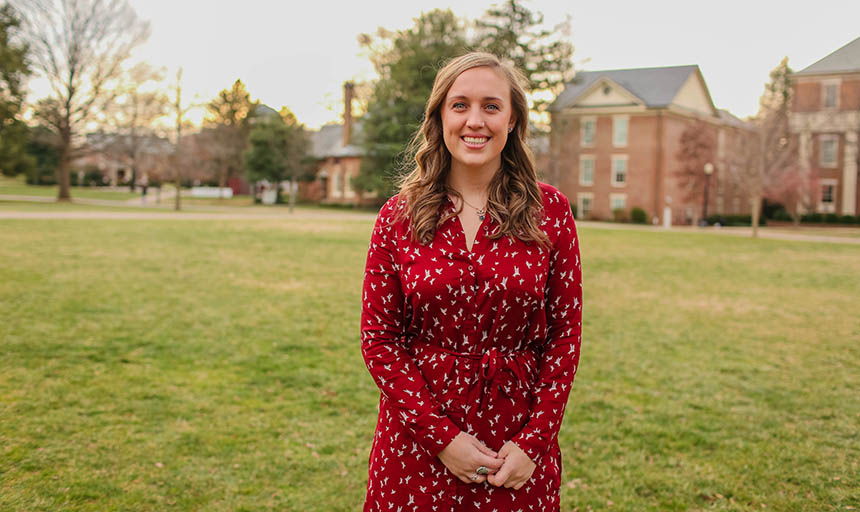 Kristen Wicander '17 was awarded a Fulbright Student Award as an English Teaching Assistant (ETA) in La Rioja, Spain. There, she taught children ages 6-12 about social studies, science, and American culture. "I absolutely love working with children, so I really can't wait to be working with spanish children," Wicander said. She was also very active in the Spanish community and took classes in order to fully immerse herself in the culture. "My professors have always encouraged me to push myself and jump in head-first to every possible opportunity," Wicander said.
Sample Course Offerings:
SPAN 330: Commercial Spanish
SPAN 377: Cultural Legacies in Peru
SPAN 380: Medical Spanish
SPAN 304: Spanish Conversation

View all courses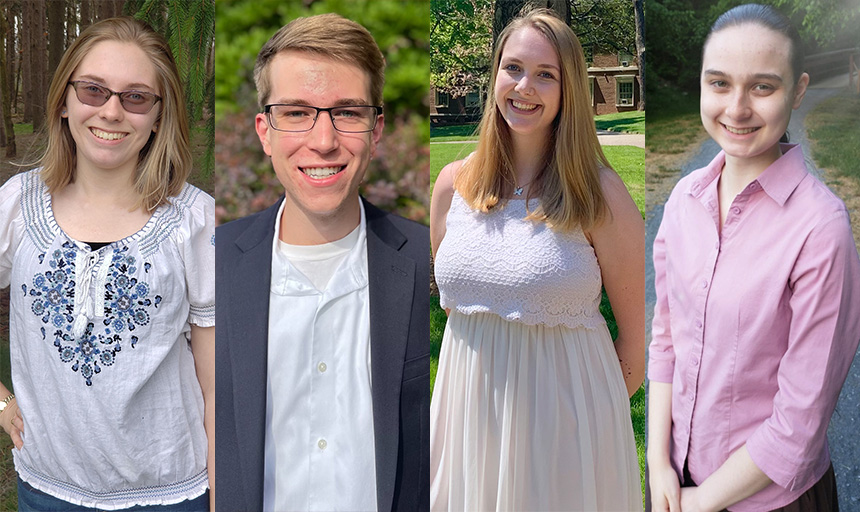 Between four valedictorians and one salutatorian, the Class of 2021's academic honorees explored eight different areas of study.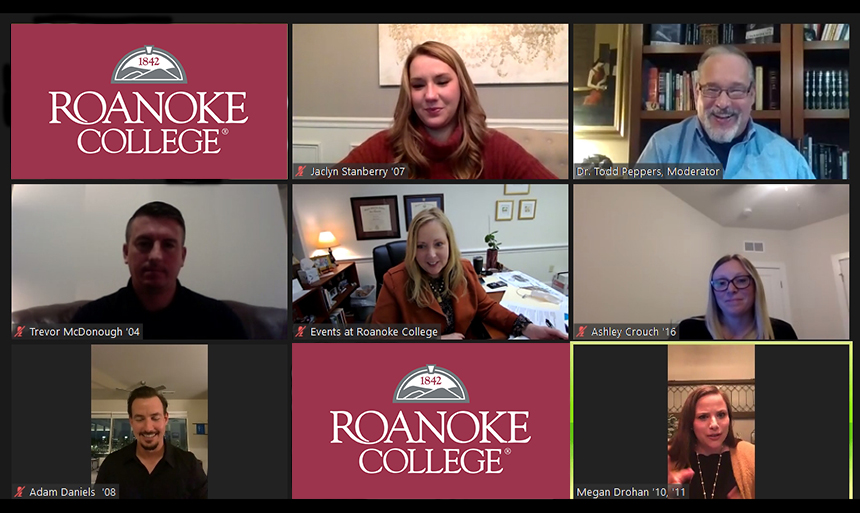 These Roanoke alumni got where they are today by relentlessly pursuing their passions, not getting discouraged, and being as well-rounded as possible.
Spanish Language Skills Open Door to Medical School in Spain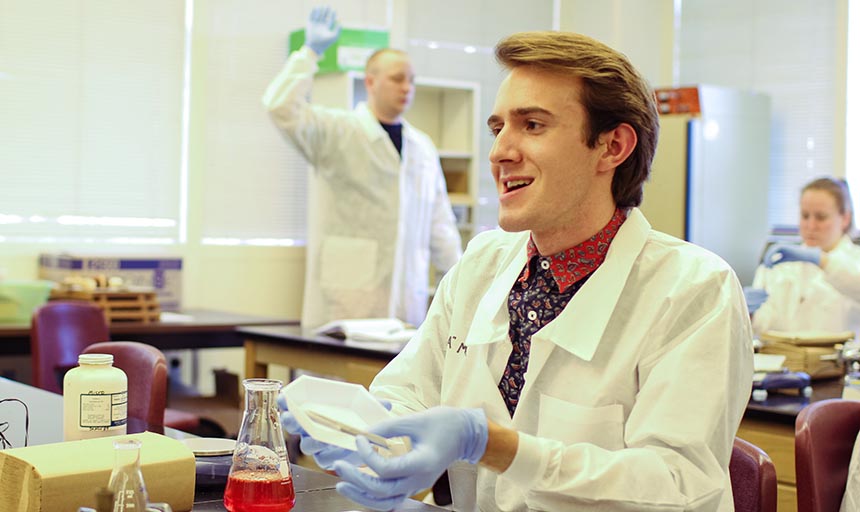 After he graduated from Roanoke College, Andrew March '16 took his love for Biology and his Spanish-speaking skills to Barcelona, Spain. There, March is studying to become a physician with a focus in public health at the Universitat Pompeu Fabra. March hopes to create healthier communities by focusing on finding the root causes for disease in his patients. At Roanoke, "I knew that I wanted to study Spanish and biology before coming to Roanoke, but my professors and coursework were integral in further developing my passion for both [Spanish and science] and allowing me the opportunities to explore interests within the two fields," March said. One of the reasons he loves spanish is he believes it offers him "a unique perspective into different cultures" and gave him "the ability to connect to others through communication," said March.
Our Spanish students had the opportunity to explore their acting and language chops by putting on a performance of "Ruandi: A Slave Child's Quest for Freedom" by esteemed Cuban playwright Gerardo Fulleda. The story blends dream and reality, magic and nature. The initially scheduled performance was successful enough to garner a second show at Ferrum College this recent winter!
Our students go on to great grad schools