International Relations
International relations allows you to examine complex global issues from a variety of perspectives, including political science, business, history, sociology and literature.
The international relations program at Roanoke offers you one-on-one career coaching to help you define your goals and pursue them effectively at every stage of your academic career.
Roanoke's special arrangement with colleges across the globe gives you extensive world travel opportunities. Recently, international relations students traveled to Japan, South Korea, the Czech Republic, China, Romania, Morocco, India, Denmark and Israel.
Through Roanoke's distinctive Lutheran College Washington Semester program, international relations students have interned on Capitol Hill, at the State Department and at non-profit organizations in the nation's capital. Students have also volunteered or completed internships in the Roanoke Valley with immigration lawyers, refugee resettlement services, Feeding America, ESL programs and more.
We offer a major in international relations.
James Owusu | International Relations major
Watch Video
After Roanoke, James Owusu hopes to take his expertise back to Ghana to help protect that country's natural resources.
Public Affairs Society Encourages Discourse, Critical Thinking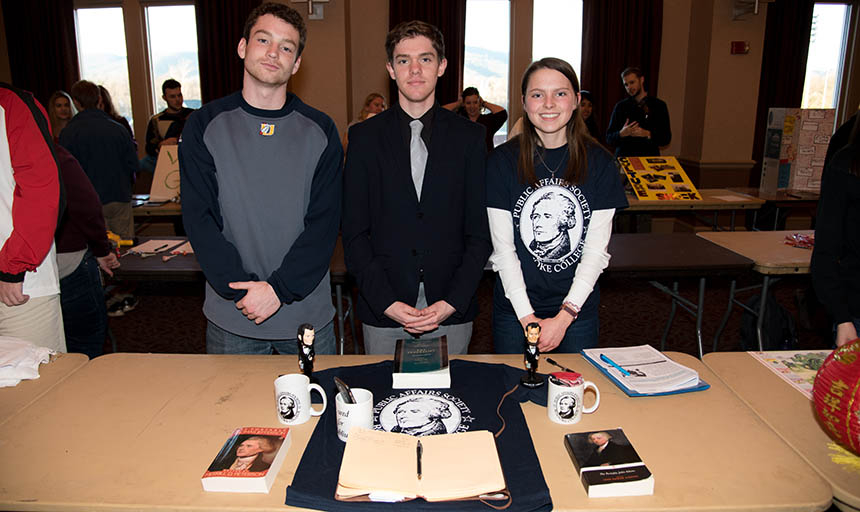 The Public Affairs Society at Roanoke College offers students the unique opportunity to encourage public discourse between the various disciplines of the public affairs department, such as political science, criminal justice, and international relations. The organization aims to promote awareness, as well as participation, in public issues that affect students in any and every major on campus. It offers students the unique opportunity to encourage and partake in public discourse; something that not every club can offer.
A future Ambassador
As a high school student, Adrian Gillem spent a month in China with Junior State of America, a civics education and leadership program. The experience sparked his intense interest in Asia's culture of strong family values and unique cuisine. "I fell in love with the people," said Gillem, who began teaching himself Chinese using Rosetta Stone material when he returned to the Virgin Islands, his home.
Gillem also dreamed of studying in Japan. In March 2013, as a Roanoke sophomore, his dream came true. He studied in Japan for several months, researching the country's government system, in particular, the traits that Japanese prime ministers embody and the reasons that some in the past few years have held office for just one year.
Beyond Roanoke, Gillem aspires to work for the U.S. State Department and eventually, become a U.S. ambassador.
Sample Course Offerings:
I.R. 261: Arab Israeli Conflict
I.R. 209: Research Methods in Public Affairs
I.R. 416: Internship

View all courses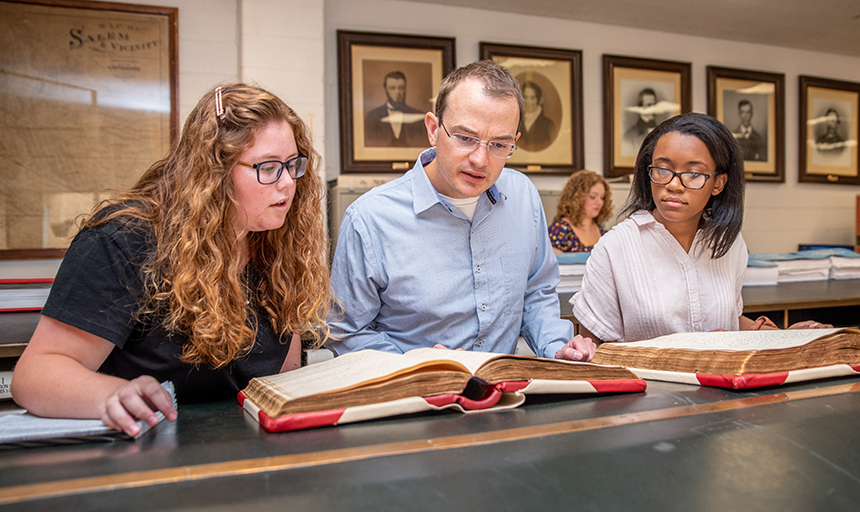 Six students conducted in-depth research to help build a database of information about enslaved people who lived in Southwest Virginia before and during the Civil War.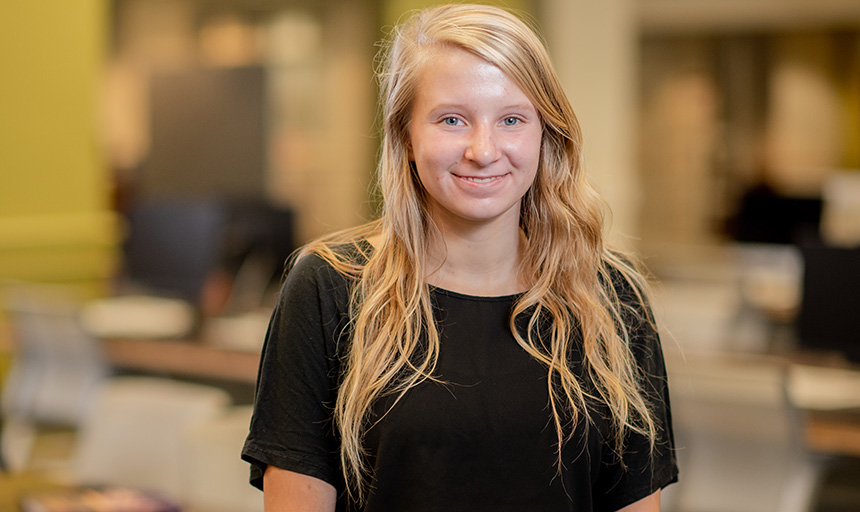 Katherine Charbonneau '23, through participation in the newly reimagined Fowler Student Policy Scholar Program, is exploring how machine learning can help predict future international political uprisings and conflicts.
Our grads work at great organizations.
The Fowler Lecture Series has hosted presidents, prime ministers, national commentators, the first female U.S. Supreme Court justice, renowned scholars and recipients of the Nobel Peace Prize. Students have the chance to connect with global leaders and hear firsthand about issues facing the world.
In the shadow of Ghandi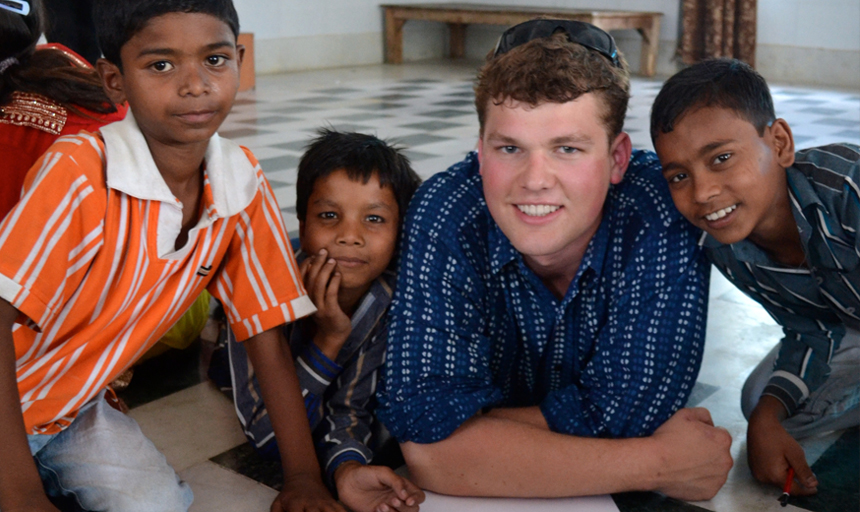 Roanoke students travel to India to study the transformation of the country's government, economy, culture and technology since independence.
Hannah Godsey, Youth Goodwill Ambassador
Hannah Godsey '15 took courses in international relations at Aalborg University in Denmark, exploring options for later pursuing her master's degree there and taking free Danish language classes offered by the government.
Godsey's interest in international relations pushed her to study abroad, but also to join the Youth Goodwill Ambassador program. "Working here with so many different types of people from all over the world, it definitely changes your perspective on various aspects of life," she said.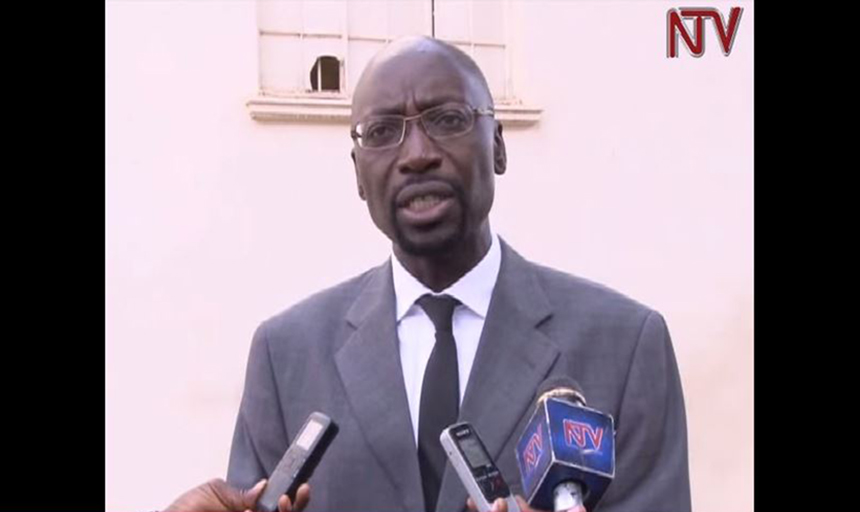 When Dr. Joshua Rubongoya was on sabbatical in his native Uganda, one of his talks there was covered by the leading English TV news channel, NTV. In this story from NTV, Roanoke's professor of political science, discusses the need for term limits in Uganda and the limitations of the current political system in Uganda.