Middle East Studies
Sail up the Nile. Study in Jerusalem.
Challenge current preconceptions and familiarize yourself with the ancient beginnings of humankind. Understand how past and present mingle in the most geopolitically important region of our time. By studying past and present Middle East, you will have a better understanding of a history rich in culture and conflict and how it propelled us into today's climate.

Our new Middle East studies concentration brings together scholars of language, politics, history, economics, archaeology, anthropology, literature, sociology and other fields. There are many paths within this concentration, allowing students to come into this concentration through their own particular interests. Successful students will graduate with the cultural and historical knowledge necessary to explore higher-level learning related to the field both inside and outside of the classroom.
We offer a concentration in Middle East Studies.


Travel Opportunities
Students have the opportunity to take intensive learning courses alongside professors. In May of 2019, Dr. Jonathan Snow took students to Israel for a course titled Cooperation & Conflict: Middle East.
Research alongside a professor on an archeological dig in Egypt
Roanoke students have the opportunity to dig for ancient artifacts in Egypt, alongside Art History professor Dr. Leslie Anne Warden, a leader of archeological digs in this part of the world. In Egypt, she has unearthed pottery and stone tools, which reveal the presence of an ancient industrial zone.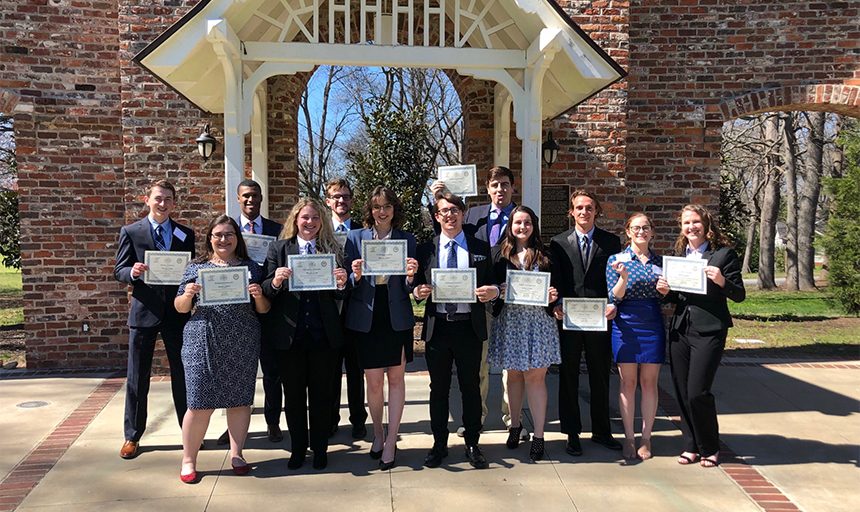 Roanoke College students have participated in three diplomatic conferences in recent months, winning awards in each on regional and national levels.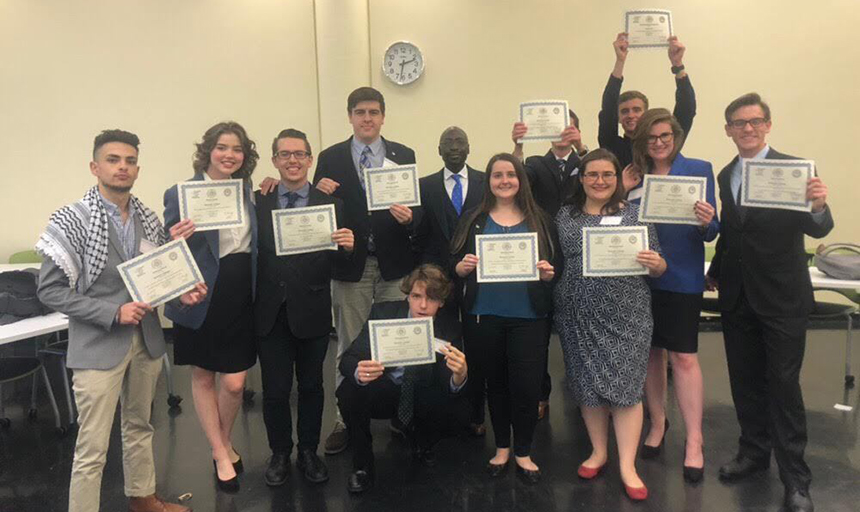 In November 2017 and 2018, the RC Model Arab League delegation won several awards including the overall Outstanding Delegation, taking first place for the entire Appalachian Regional Model Arab League (ARMAL) conference.
Experiencing Egypt
The generosity of an anonymous Roanoke College donor enabled art history majors Serena Soterakopoulos '18 and Jacob Friedrich '19 to travel to Elephantine Island, Egypt, for five weeks in 2017. The student ceramic research assistants dove into the rich archaeological history of Elephantine Island while exploring the current vibrancy of the Egyptian culture.

Normally, Soterakopoulos and Friedrich conduct their research-primarily the analysis of ceramic material procured from various Egyptian archeological sites-on campus with Dr. Leslie Anne Warden, assistant professor of art history and archaeology. For this experience, they assisted on the "Realities of Life" archaeological project, which is run by the German Archaeological Institute, Cairo. The project studies an ancient Egyptian settlement on the southeastern portion of the island, located in the middle of the Nile River. Read more.
Sample Course Offerings:
ARTH 220: Ancient Egypt Art & Archeology
HIST 284: Modern Middle East
POLI/IR 234 The Arab Israeli Conflict
RELG 204: Islam

View all courses
Learning through travel
Opportunities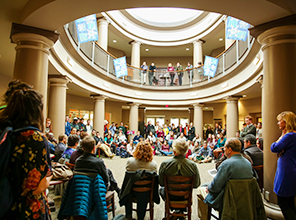 Events

Students have led Israel/Palestine Peace Week on campus in recent years where they host speakers, music and more to elicit conversations about the conflict and shared experiences and culture. Recent faculty-led events include: a teach-in regarding the Syrian conflict and refugee crisis and a film series including various pieces on the region.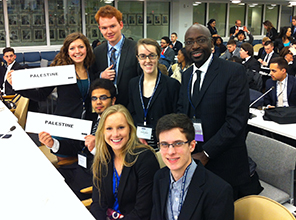 Model UN and Arab League

Our students have the opportunity to travel with a faculty member to national and international Model UN and regional Arab League conferences.