Communication Studies
In the classroom and through hands-on work outside it, you'll study the communication process and how it contributes to the development of information, human relationships and culture.
In addition to critical thinking courses, like research methodology and rhetorical theory, you'll be engaged in dynamic areas of study, such as interpersonal communication and journalism.
Many Communication Studies majors go on to highly regarded graduate programs at schools that include Boston College, Columbia University, Drexel University, Georgetown University and Virginia Tech.
Communication Studies can open the door to careers in broadcasting, digital media, marketing, public relations, publishing and social media.
We offer both a major and minor in Communication Studies.


Interning in the fast lane
Gabby Gery '17, a Communication Studies major, spent the summer of 2014 as an intern at Danville's Virginia International Raceway. Her off-the-track job entailed updating and monitoring the raceway's social media presence using Instagram, Pinterest, Twitter and Facebook.
When she was not working behind the scenes, Gery performed some interesting track tasks, most notably, dropping the green flag for a Maserati race. She also sat in the passenger's seat for a speedy Aston Martin qualifying lap.
For the summer of 2015, Gery headed to Raleigh, N.C., to intern at Bolt PR, a large public relations agency.
"I have enjoyed my experiences so far and definitely want to pursue PR in the future," she said.
Firsthand experiences on campus
On Concept's Edge
Roanoke College's literary magazine is entirely student run. The staff selects submissions for print and handles layout and printer selection. On Concept's Edge is printed in the spring semester and is packed to the brim with good writing.

Brackety-Ack
Roanoke College's much beloved weekly newspaper is known for its weird name and its insightful, hard-nosed approach to life on campus. Students handle everything at Brackety-Ack, from writing, photography and editing, to opinion polling, layout and web design.
The Roanoke Review
An annual national journal which publishes poetry, short fiction and non-fiction every spring. Established in 1967 by Henry Taylor, a past Roanoke College English professor and Pulitzer Prize winner, the Review is staffed by current students and Dr. Paul Hanstedt.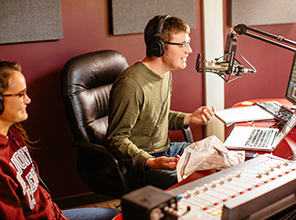 WRKE-FM 100.3
WRKE is the official radio station of Roanoke College. It is run by students out of its own office in the Colket Center. The station appeals to a variety of listeners around the campus. Approximately 20 new shows are on the air each week.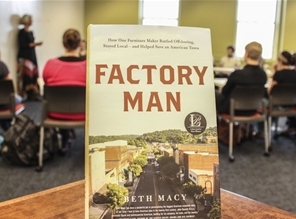 Visiting Writers
Students have had the opportunity to meet Pulitzer Prize winners, best-selling authors, eminent scholars and prominent journalists. Through direct exposure to these writers, students gain a greater understanding of the discipline and more confidence in their own writing.
Cambodia in their own words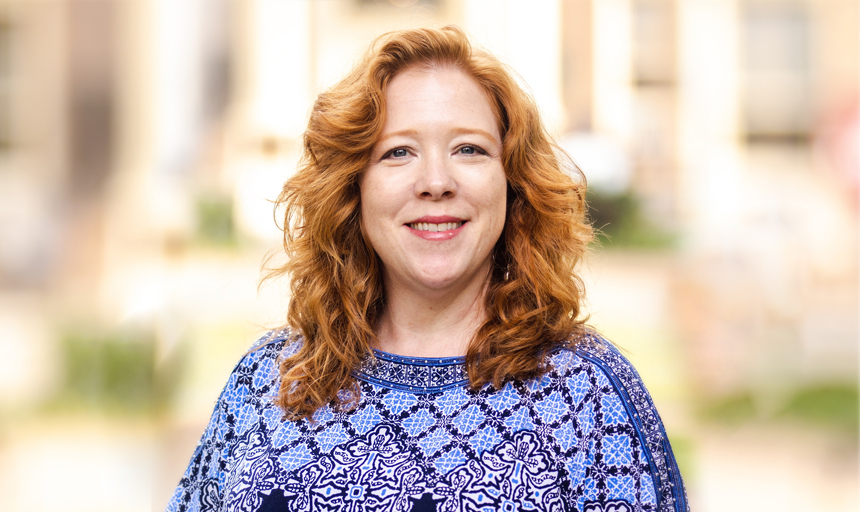 Alumna Lindsey Nair '98 will oversee production of the alumni magazine and collaborate on communications for all College audiences.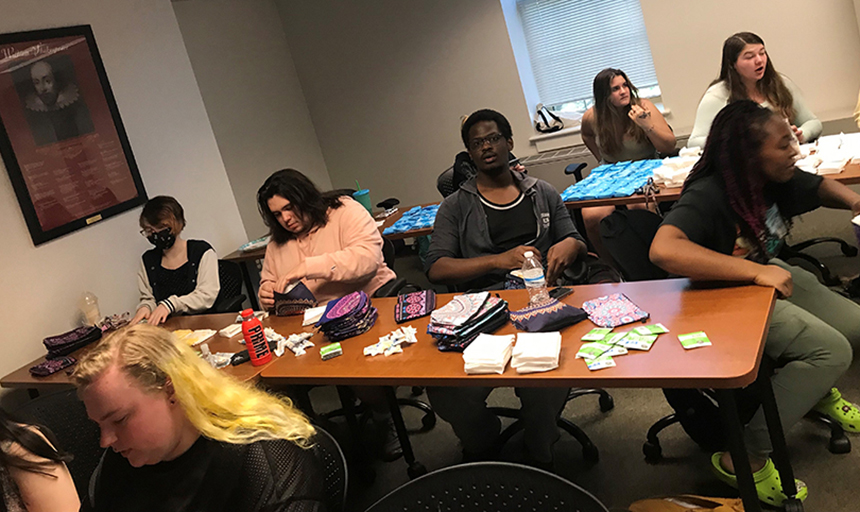 A service-learning project to eradicate "period poverty" supported a Virginia residential program for juvenile survivors of sexual exploitation and trafficking.
Sample Course Offerings:
COMM 220: Public Speaking
COMM 301: Environmental Communication
COMM 317: Professional Communication

View all courses
Our grads work at great organizations.
Joe Boucher '87 | TV & Film Producer
Joe Boucher '87, producer of the hit shows "The Simpsons" and "King of the Hill", returned to Roanoke College's campus for Alumni Weekend in 2015, and spoke to students and professors about his time at Roanoke College, his time in Hollywood, Calif., and advice for work in entertainment.
"You have to have a dream and go for it," he said. "When you're young is the time to do it." Boucher realized that he had a story to tell as a senior at Roanoke, and he pursued his dream for years until it became reality. He started working in the mailroom of Hollywood's 20th Century Fox, and through hard work and creativity, he worked his way up to producing two major television shows.
Campus Experiences Lead Alumna to Top-100 PR Agency
Alumna Megan Semmelman Irvin, a Sociology major who concentrated in communication during her time at Roanoke, now works at The Hodges Partnership, a strategic communications firm in Richmond, Virginia that has been recognized as one of the top 100 public relations agencies in the country. Irvin says her communications professors and her time working as a student writer in the public relations office on campus inspired her to pursue a career in the communications field.

"I wouldn't have chosen this field without Roanoke," says Irvin. "I love that to get to spend my days writing, working with the media and being involved in community efforts that have a meaningful impact."