Screen Studies
There's no question that TV, film, video, video games and virtual reality dominate communications today and will play an even greater role as digital media evolves in the future.
Screen studies is designed to allow you to pursue your interests in this diverse and rapidly growing field and relate it to other fields as diverse as arts, education and marketing.
Screen studies is a new, cross-disciplinary area of study at Roanoke College, drawing on courses from literary studies, communication studies, creative writing, fine arts, history and psychology. Screen studies will provide you with knowledge of the history of cinema and other visual media. In addition, you will develop a critical toolbox to analyze form and narrative in film and in a variety of screen media.
Internship opportunities with the Grandin Theatre in Roanoke and with Alexander Films, a local film production company, will offer you practical experience outside the classroom.
We offer a major and minor in screen studies.
"Young people need to understand that not all images are there to be consumed, like fast food, and then forgotten. We need to educate them to understand the difference between moving images that engage their humanity and their intelligence, and moving images that are just selling them something. "
Martin Scorcese
Student writer-director films first movie
Watch Video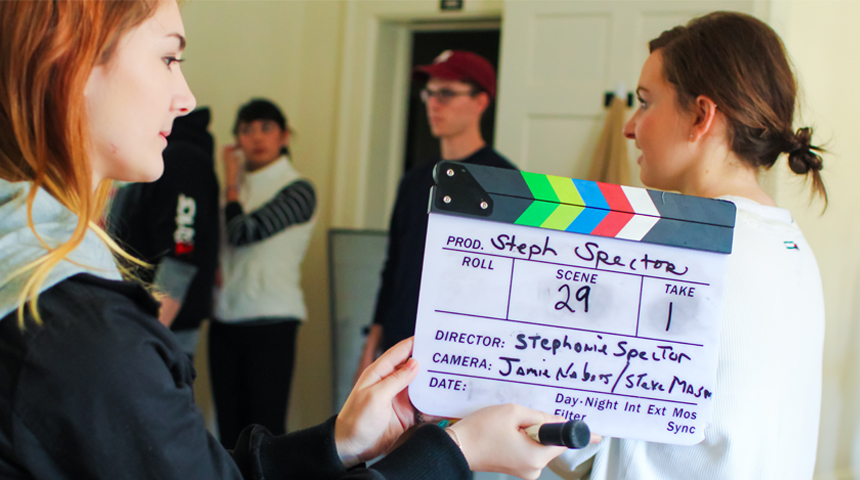 Mentoring, a professional film crew, and student involvement make Stephanie Spector's "Daylily Day" a reality.
Scene on the screen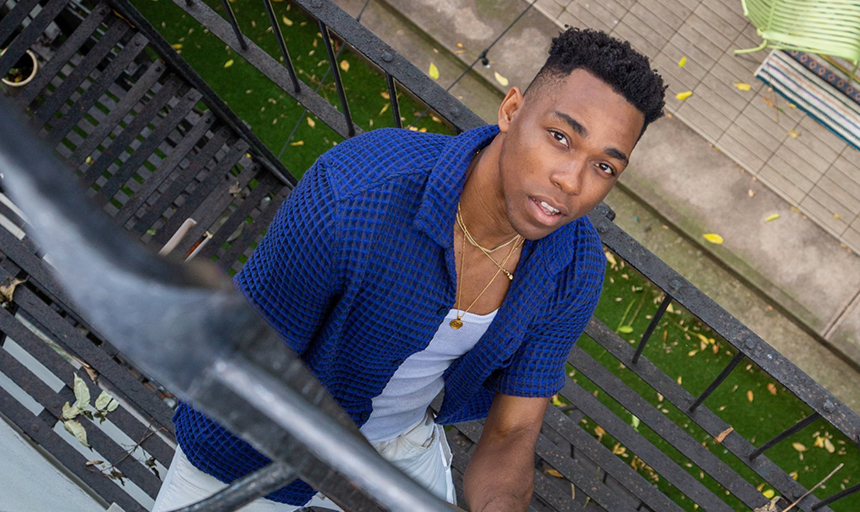 Omari Chancellor '17, who began dabbling in filmmaking as a student at Roanoke College, recently starred in the Apple TV+ film "The Greatest Beer Run Ever." Read more.
Alumna lands job with AMC series
Kayleigh Murphy '17 loves movies. It stems from a time when her father was stationed in Afghanistan with the military, and Murphy and her mother bonded by watching movies.

An internship at the Grandin Theater in Roanoke led Murphy, a creative writing major with a screen studies concentration, to her big break - a job with AMC television series "Turn Washington Spies." Murphy met a producer who told her about the opening as assistant to the extra casting director for the series. She took it. Murphy said Roanoke College gave her a belief in herself as a female breaking into the film industry. She plans to follow her passion for film."I love the energy of it," she said.
More video content is uploaded to YouTube in a 60-day period than the three major U.S. television networks created in 60 years.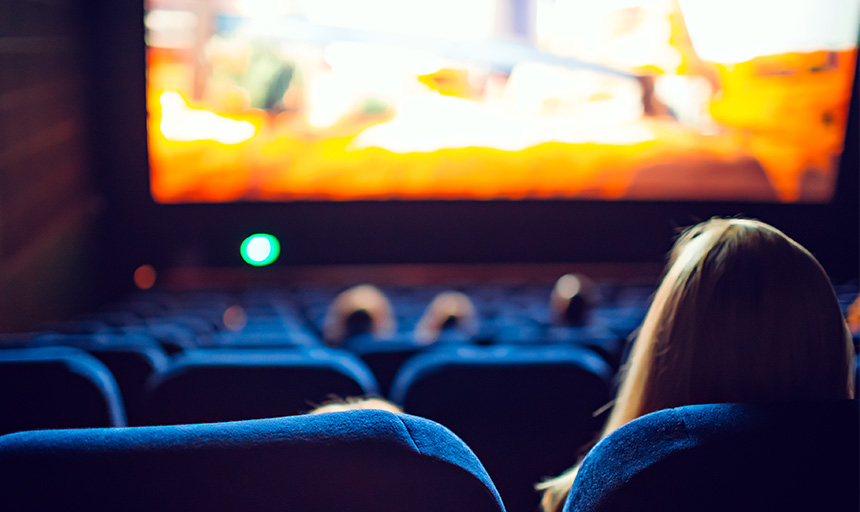 The program is hosting eight, free film screenings at venues across the Roanoke Valley.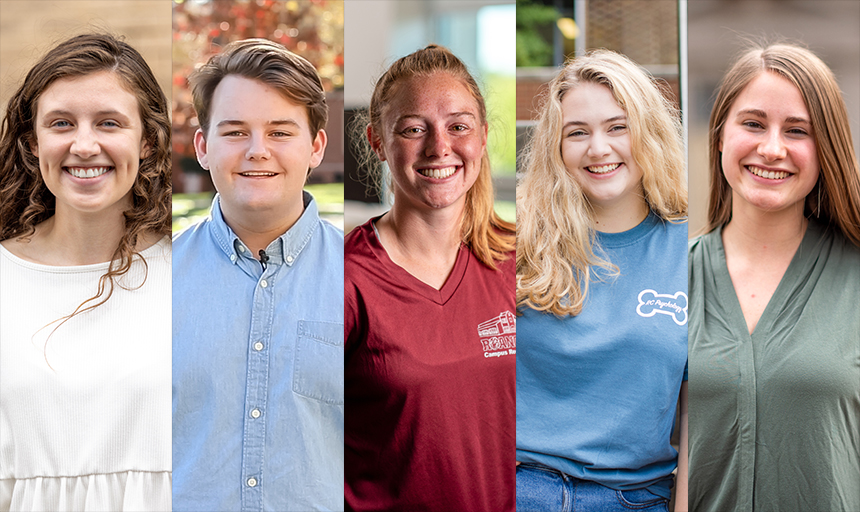 The seven valedictorians and salutatorians hail from five different states and earned degrees in 10 different majors. Six of the seven are members of Phi Beta Kappa, the nation's oldest and most prestigious academic honor society.
Sample Course Offerings:
ART 151: Two-Dimensional Design
PSYC 350: Sensation and Perception
THEA 211: Acting 1



The Art and History of Film

One of the College's most popular screen studies courses, The Art and History of Film, takes you through a critical study of selected films drawn from a variety of periods and national cinemas. The course focuses on the elements of film and how directors use these elements to achieve their effects and make their meanings. Through this course, you'll see how key works fit within the history of cinema, learning how the elements of film art have developed over time.