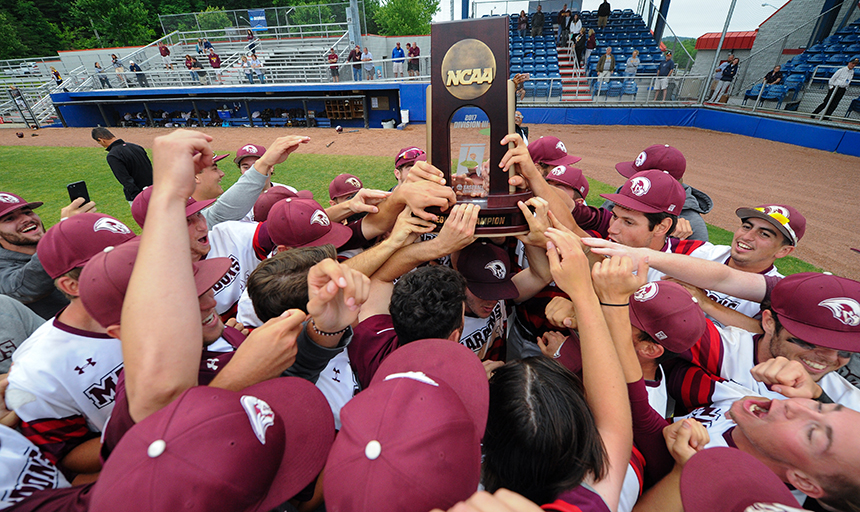 Top stories of 2017
It marked the 175th anniversary of the College's founding and 500 years since Martin Luther launched the Reformation. It also was an election year for Virginia, which not only garnered national attention, but kept the Roanoke College Institute for Policy and Opinion Research on its toes. The College reached new heights with a record six students receiving Fulbright awards, and the Maroons baseball team making its way to the NCAA Division III World Series.
What a year!
On Instagram, where it's all about the beautiful images. One of the top photos was a drone shot of the Elizabeth Campus and the beautiful Blue Ridge Mountains.
Another was the giant "175" photo, taken from Kerr Stadium and featuring hundreds of students, faculty, staff, retirees and friends.
We loved the "175" image in snow as well, lovingly stamped out in footprints by two Roanoke students. The photo was posted by the students then picked up by the College on Facebook.
Speaking of Facebook, some of the stories that generated the most engagement included several from the opening of school — the First Day of School photos, the move-in video, freshmen signing in during the Induction Ceremony, and the fun, dancing-in-the-aisles video from the Quantico Marine Corps Band concert.
The College's introduction-to-the-Roanoke-Valley video was a popular one—not unusual, as just about any post featuring the beauty of the Roanoke Valley generates lots of likes and shares.
Stories about rapper Wale's concert and the debut of Soaring Ridge Craft Brewer's "Kicking Post" beer also were popular stories, along with the Slang Quiz, Part 2.
The 175th anniversary video was another popular anniversary item. The May Term Travel post showed images captured by students traveling the globe.
Also popular were alumni stories such as the "Top Cop" award received by Stanley Meador '96, an FBI agent, and the "Differ-abilities" class taught by Frances Bosch '99, who also launched a "Toy Like Me" organization to create toys that represent children with disabilities.
The commencement Snapchat photo, taken by President Mike Maxey, and the commencement video both celebrated the Class of 2017.
The Maxeys version of American Gothic was a hit.

Perhaps one of the most exciting was the Maroons baseball team's appearance in the Division III College World Series.
Take a look back at the top 17 stories from Roanoke.edu/News.