RC Poll: Northam and Gillespie deadlocked; Lieutenant Governor and Attorney General races also tied
November 03, 2017
With just days remaining in the campaign, Democrat Gubernatorial candidate Ralph Northam and Republican Ed Gillespie are tied (47%-47%), while Libertarian Cliff Hyra garners three percent of likely voters, and only three percent remain undecided, according to The Roanoke College Poll. The Institute for Policy and Opinion Research interviewed 781 likely voters in Virginia between October 29 and November 2 and has a margin of error of +3.5 percent.
Democrat Justin Fairfax and Republican Jill Vogel are tied (45%-45%) in the race for lieutenant governor, and incumbent Democrat Mark Herring and Republican John Adams are also tied (46%-46%) in the attorney general contest.
The race for governor - candidates' standing and issues
Both Gillespie (45%-35%) and Northam (38%-36%) are viewed more favorably than unfavorably by voters. Hyra remains largely unknown with 84 percent of respondents not knowing enough about him to have an opinion.
The economy and health care continue to dominate as the most important issues in the campaign. Economic issues (jobs, growth, etc.) are seen as most important by 20 percent of respondents with another seven percent saying taxes and one percent referencing debt. Health care was named as the most important issue by 16 percent of likely voters, while education was thought to be most important by 10 percent.
Responses to questions regarding which candidate would do a better job on various issues can be seen below.
Which candidate would do a better job on the issues?
Ed Gillespie
• Economy: 47%
• Healthcare: 37%
• Jobs: 44%
• Immigration: 44%
• Education: 40%
• Taxes: 47%
• Guns: 45%
Ralph Northam
• Economy: 39%
• Health Care: 49%
• Jobs: 40%
• Immigration: 39%
• Education: 46%
• Taxes: 37%
• Guns: 39%
Among two important groups, Northam leads among ideological moderates (56%-34%), and trails Gillespie among political Independents (49%-40%). Northam has the support of 94 percent of Democrats, while Gillespie is supported by 94 percent of Republicans. Liberals favor Northam (89%-4%) while Conservatives prefer Gillespie (81%-17%).
President Trump, Governor McAuliffe, and the parties
More than half of those polled (53%) disapprove of the way President Donald Trump his handling his job, and just over one-third (36%) approve. At the same time, a majority (55%) of respondents have an unfavorable view of him, while 34 percent have a favorable impression of Trump.
Almost half (43%) approve of the job Terry McAuliffe is doing as governor, while 36 percent disapprove. McAuliffe is viewed favorably by 38% of respondents.
The Republican Party is viewed unfavorably by 43 percent of likely voters (39% favorable), while the Democratic Party is also viewed unfavorably by 43 percent and favorably by 42 percent.
Analysis
"Gillespie has improved his position among self-identified Independents," said Harry Wilson, director of the Roanoke College Poll. "More of those respondents say they lean toward the Republicans than we saw in our most recent poll and they moved the results favorably toward Gillespie and Republicans, but not President Trump. As we noted in the last poll, Republicans closed well in the 2013 and 2014 elections. This one may be following the same script."
Methodology
Interviewing for The Roanoke College Poll was conducted by The Institute for Policy and Opinion Research at Roanoke College in Salem, Va. between October 29 and November 2, 2017. A total of 781 likely voters in Virginia were interviewed. Telephone interviews were conducted in English and Spanish. The sample was drawn from a list of registered voters compiled by L2 Political. Participants were sampled from that list, which has phone numbers associated with approximately 60 percent of the registered voters in Virginia. The list included both landlines and cell phones. Cell phones constituted 39 percent of the completed interviews.
Questions answered by the entire sample of 781 residents are subject to a sampling error of plus or minus approximately 3.5 percent at the 95 percent level of confidence. This means that in 95 out of 100 samples like the one used here, the results obtained should be no more than 3.5 percentage points above or below the figure that would be obtained by interviewing all Virginia likely voters who have a home telephone or a cell phone. Where the results of subgroups are reported, the sampling error is higher.
Quotas were used to ensure that different regions of the Commonwealth were proportionately represented. The data were statistically weighted for gender, race, age and political party. Weighting was done to match the 2013 Virginia statewide election exit poll. The margin of error was not adjusted for design effects due to weighting. The design effect was 1.57, which would increase the margin of error to plus or minus 4.4 percent.
A copy of the topline and crosstabs may be found here.
For more about the Institute for Public Opinion Research, click here.
CONTACT: Dr. Harry L. Wilson, Director, IPOR
(540) 375-2415 (Office)
wilson@roanoke.edu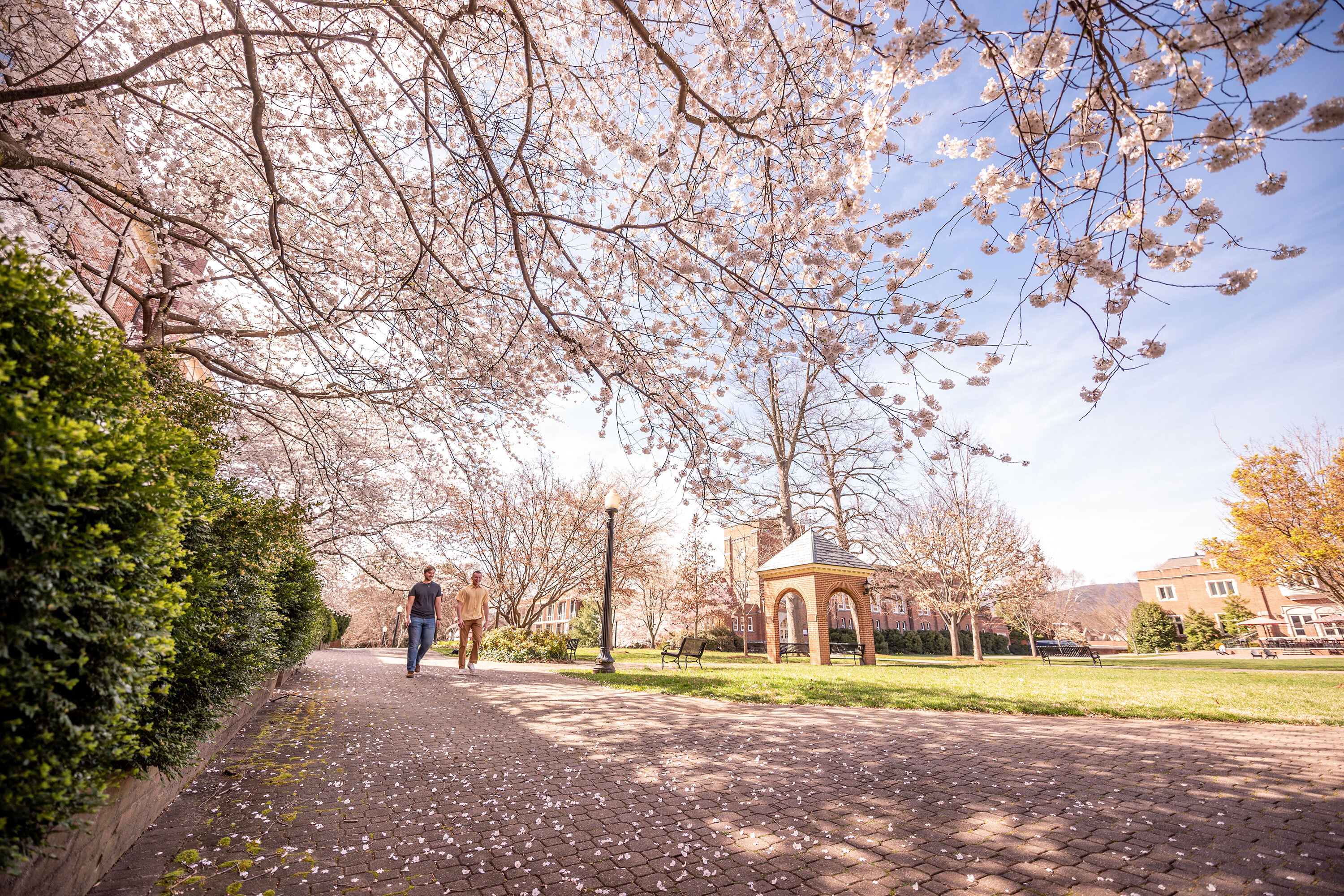 The Roanoke College Poll is funded by Roanoke College as a public service.