The Environment Center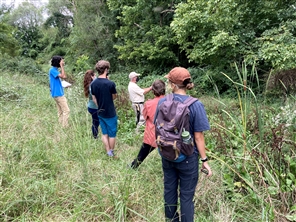 An outdoor classroom and laboratory for multidisciplinary and interdisciplinary work focused on the environment.
Classes from the sciences, humanities, and social sciences use the space to explore topics about soils, water, human relationships with the land, history, ecology, landscapes, and the list goes on.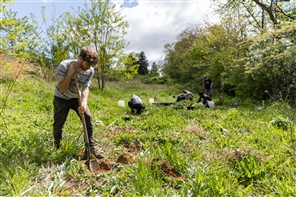 A research area for long-term environmental restoration
Faculty and students have joined forces to study the restoration of degraded lands in a suburban landscape. Training students in this area is even more important as human impacts on the environment are ever increasing.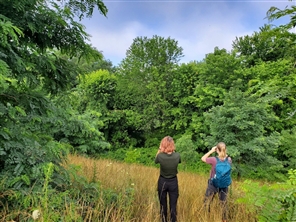 A community for environmental responsibility and sustainability stewards
Through all of our activites and special programing, we work for responsible environmental sustainability of our community at Roanoke College, within the region, and everywhere our graduates end up.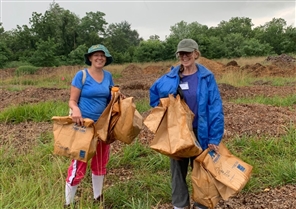 A place for community outreach
We team up with community partners such as Master Naturalists and high school students to make a positive impact on the Salem environment.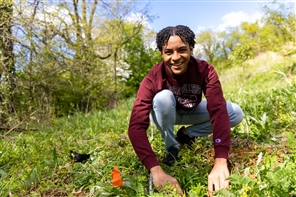 A home for the Environment Center Scholars
This summer experience gives students the opportunity to dive deep into environmental studies research and be part of a community of faculty and student scholars. Find out more and how to apply here.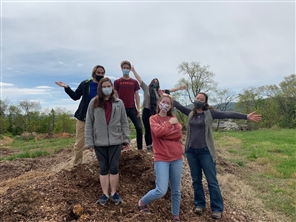 A product of the Environmental Studies Senior Practicum
Environmental Studies Seniors conceived of the EC concept in the Fall of 2020 as a place for environmental restoration, environmental justice, and environmental literacy.