Faculty Candidate Information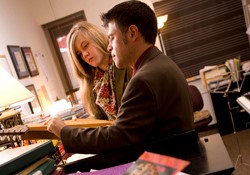 Roanoke College is a great place to work and make a difference in the lives of students. The information below should help you learn a bit more about Roanoke College, the beautiful Roanoke Valley where we are located, and some details about Faculty Work.
Roanoke College
Roanoke College was founded in 1842. We have about 2000 students, and offer only bachelor's level degrees. Majors are mostly traditional liberal arts, with some pre-professional programs. Nearly all of our students are traditional college-aged (18-22), and three-quarters live on campus. About 25% of our students are Division 3 athletes. About half are from Virginia. About 18% are students of color.
We have roughly 160 full-time faculty members. Over 95% have terminal degrees. Fewer than 10% of our courses are taught by adjuncts. We do not have graduate students.
Roanoke College emphasizes helping each student discover their purpose.
More detailed information can be found on the College's Institutional Research webpages.
You can view a virtual tour of campus at https://www.roanoke.edu/virtualtour
The Roanoke Valley
The Roanoke Valley is a beautiful place to live whether you are looking for a small city, suburban, or rural setting. It offers a multitude of outdoor activities, great schools, low cost of living/housing, an active downtown area, and safe neighborhoods. The College is located in Salem, which is a small town with about 25,000 residents. We are directly adjacent to Roanoke, a city of about 100,000, and surrounded by Roanoke County, with about 95,000 residents. We are roughly 30 minutes from Blacksburg, the home of Virginia Tech. The cost of living is below average (84.1 on a scale where 100 is average in the US).
Check out these web resources:
Overview: Visit Roanoke
Outdoors stuff: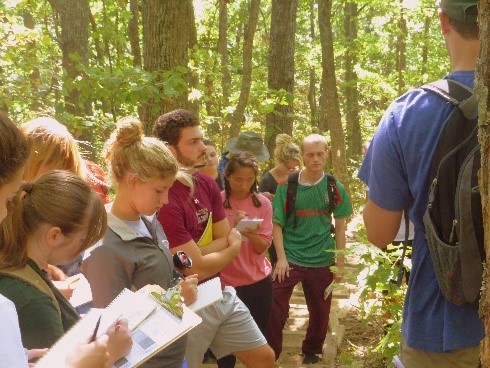 Roanoke Outside
Explore Park
Blue Ridge Parkway
The Greenways
Here are a couple of YouTubes: Be a Trailsetter and Top Adventure Town
Salem Parks & Rec
Salem Red Sox Baseball

Cultural organizations, selected:
Taubman Museum of Art
Roanoke Symphony
Jefferson Center of the Performing Arts
Center in the Square
Salem Civic Center
Berglund Center (Roanoke Civic Center)
The Harvester Performance Center
Municipal Governments, Newspapers, Chamber of Commerce:
City of Roanoke
City of Salem
Roanoke County
Daily newspaper for the Roanoke Area (Roanoke Times)
Weekly newspaper for Salem, VA (Salem Times-Register)
Salem-Roanoke County Chamber of Commerce
Roanoke City Chamber of Commerce
Cost of living/housing information: http://www.bestplaces.net/
Schools, public and selected private:
Salem City Schools
Roanoke City Schools
Roanoke County Schools
Community School (K-8)
Community High School
Salem Montesorri School (K-8)
North Cross School
Daycare and pre-school options are numerous.
Where to Eat:
See Roanoker Magazine's "Best of" and "Dining" Categories
Within walking distance of campus:
Mac & Bob's
Macado's
Frankie Rowland's Salem
El Jefe
and more . . .
Where we take friends:
Local Roots, Lucky's, Table 50, River & Rail, Nawab, Wildflower, Wasena Tap, Rockfish, Carlos', Montano's, Blue 5, Jack Brown's, Cafe Asia, Leonore, Fortunato, Billy's, . . .
HR and Benefits
For information on employee benefits, see the Benefits webpage or this Overview for 2022