About the program
French has long been the mother tongue of diplomacy, art, history, and culture. Spoken worldwide, it continues to be a leading language throughout Europe, Africa, Southeast Asia, and North and South America. Roanoke's French program offers depth and flexibility for students seeking global experiences tailored to their interests.
Mission Statement
The mission of the French program is to develop Roanoke College students' linguistic and cultural skills, help students apply those skills in professional life and the community, and to foster a life-long commitment to learning in a globalized society. Specifically, the French program aims to help students:
Advance proficiency and accuracy in speaking, reading, writing, and understanding the French language.
Apply French language skills to their chosen professional career.
Demonstrate interpretative, analytical and critical thinking skills with respect to cultural, literary, and linguistic manifestations from the French-speaking world.
Identify and value traits of linguistic variation between the different variants of French.
Understand the history, the impact, and the role of French in the United States.
Explore and evaluate cultural identity in relation to others in a global community.
Why study French at Roanoke?
Open the door. The study of French opens doors to travel, culture, graduate study and career opportunities as diverse as medical research, museum curation, and intelligence services.
Step out. Roanoke's special relationships with universities across the globe give students access to outstanding study abroad experiences throughout France, Morocco and Switzerland.
Say it. Full language immersion in upper-level French courses significantly improves student comprehension, speech and writing.
Explore French firsthand
International travel, independent research and internship opportunities offer students the chance to gain extraordinary real-world experiences while developing their French language skills. Learn more.
Study abroad
Majors must complete one period of study abroad. Appropriate periods of study abroad include an Intensive Learning or May Term travel course, a summer, semester, or year abroad with a department-approved program such as ISEP, CREPUQ, or another university-sponsored program.
Student perspectives
... on studying French at Roanoke College: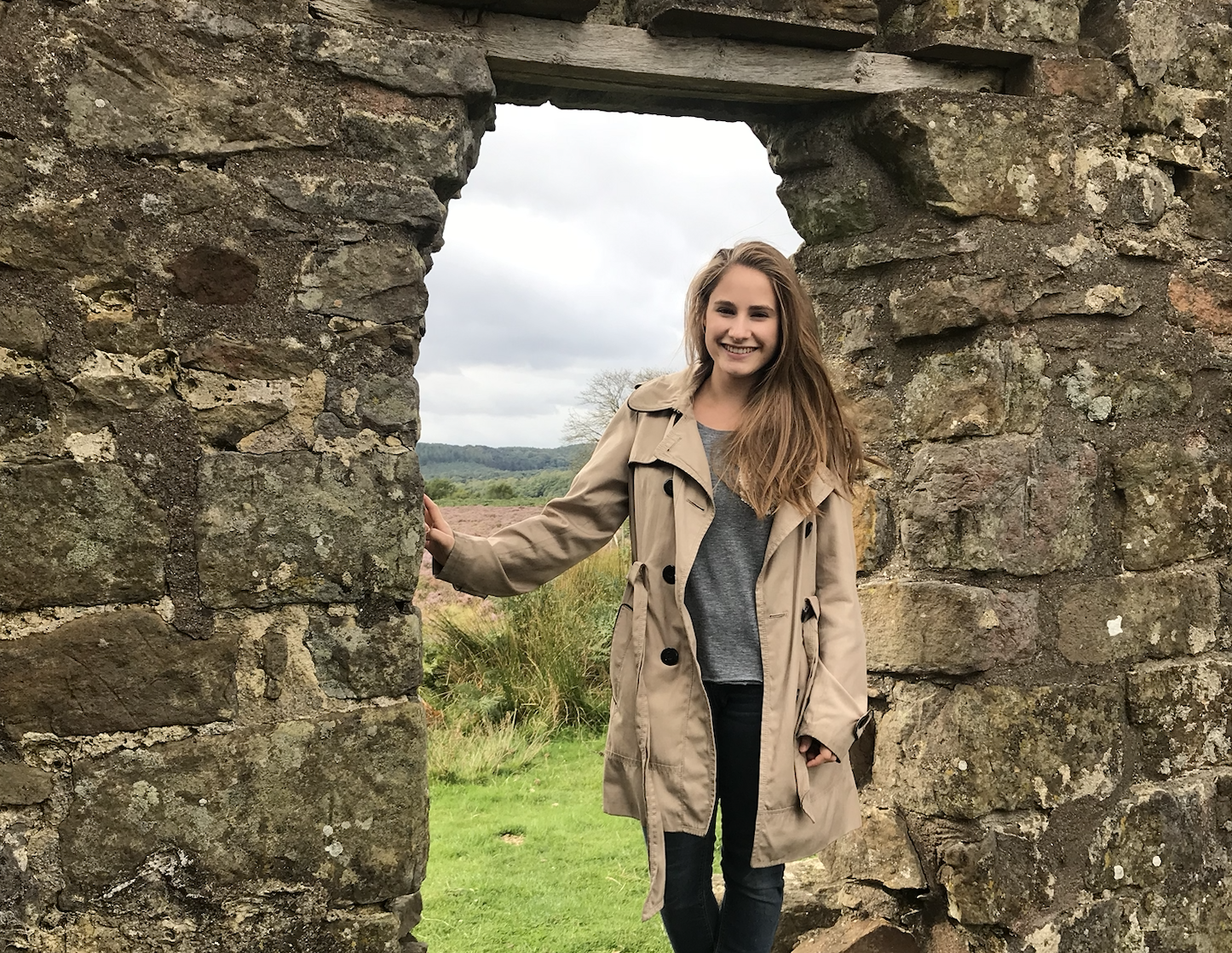 "When I first came to Roanoke College, I didn't intend to study French as my second major--but after one semester, I had gained a new passion for speaking and learning the language and had discovered a wonderful community in the Modern Languages department. In my classes, I gained practical experience in using French, from giving presentations to discussing literary works to writing full-length scholarly papers. Courses taught entirely in French and various speaking assignments increased my confidence in conversation. Throughout my studies, I always felt extremely supported by the professors in the French program, who are all dedicated to helping their students succeed at every level. Adding the French major to my other two programs, Creative Writing and Screen Studies was not overwhelming. In fact, classes in French film and literature enabled me to overlap a number of my classes and, I believe, contributed to a richer education overall." - Charissa Roberson
...on studying abroad in Morocco: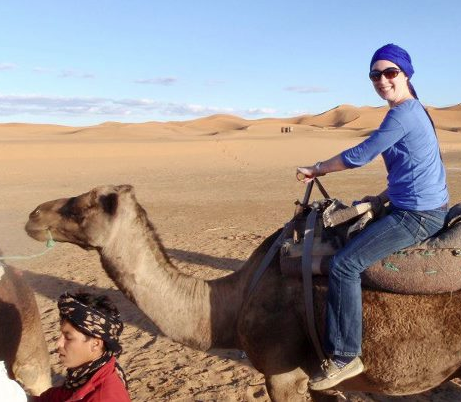 "My semester in Morocco was absolutely life-changing. It was so fascinating to explore a country and a culture so different from my own. I was constantly out of my comfort zone, and I was always challenging myself. I loved practicing my French with Moroccans and my host family because everyone was so nice and encouraging, and I was able to become much more comfortable speaking the language. Conversations often spanned three or more languages, beginning in Moroccan Arabic and some Modern Standard Arabic followed by some French. Sometimes Spanish, English, Berber, and Hebrew were also spoken so that everyone understood what was going on. I miss this culture and melange of languages every day!" - Katie Thornton
...on studying abroad in Paris, France: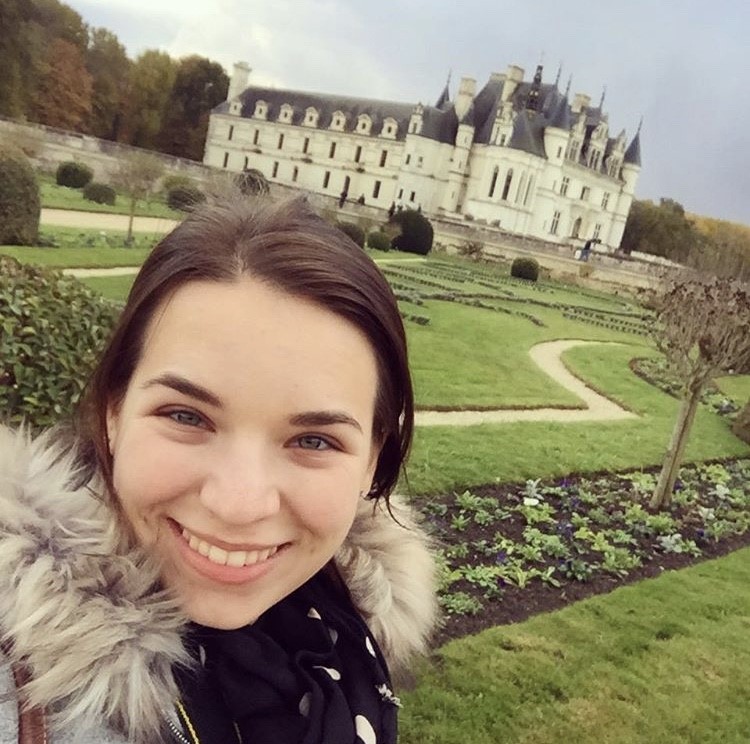 "Living and studying in Paris for my entire junior year was without a doubt the most transformative experience I've had to date. While I had experienced independence my first two years at Roanoke, living with a host family and navigating a metropolitan city such as Paris challenged me in ways I had never before experienced. Living in a completely immersive setting, where all of my classes and daily interactions occurred solely in French strengthened my language skills and my confidence like never before. After finishing my senior year back at Roanoke, I realized that my career goals had become clearer. I spent the year after graduation teaching English in Paris, where I gained valuable classroom experience and strengthened my language skills even more. After this year in Paris, I realized that my passion was in teaching at the middle school level. Now I'm in my first year teaching French back in Massachusetts. Every day I wake up and I look forward to going to work – I love introducing my kids to the richness of the French language and culture! The French professors at Roanoke supported me as a student and continue to support me in this next phase of life. Honestly, the French Program at Roanoke College has given me so much more than simply language skills – I have gained independence, confidence, cultural awareness, and cherished relationships through my studies." - Vicki Arthur
What's next?
Work. French students frequently pursue careers in international relations, business, healthcare, education, social services, criminal justice, and political science. Recent modern language graduates are working both domestically and abroad in a range of positions, including as the Director of Global Health Programs at Physicians for Peace, an analyst for CACI International, an English Teacher at the French Embassy and attorneys with various firms.
Graduate studies. French students are well prepared for graduate school in a range of programs. Recent modern language graduates, for example, have gone on to study curating at the Courtaud Institute of Art, medicine at the University of Vermont, and decorative arts at Parsons School of Design.
Courses in French
Program requirements
Faculty