Why study Italian at Roanoke College?
A country with a rich and compelling history, Italy is a global leader in design, historical preservation, and culinary arts. Roanoke's program provides a strong foundation in Italian for students who wish to study, travel, or live in Italy.
Go to the source. The language of Dante, Michelangelo, and Machiavelli, Italian offers insight into the roots of Western culture.
Get access. Roanoke has developed relationships with universities in regions throughout Italy to give students access to distinct study abroad experiences.
Compliment yourself. Learning Italian complements disciplines that range from art history to music to political science.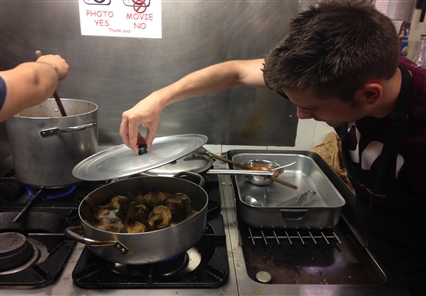 Study abroad
Student perspectives
...on Studying Abroad in Perugia, Italy: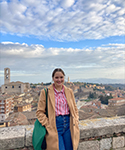 "I spent the semester at the Umbra Institute in Perugia, Italy. I was scared to death when I arrived, but I gained so much confidence and independence while in Italy! I had to push myself every day to speak a foreign language and navigate new places. I was able to visit many Italian cities during the weekends and even flew to Paris during spring break with friends. Seeing so many beautiful cities and iconic landmarks felt unreal, but by far my favorite place was the island of Capri. It literally took my breath away!"
Kristi Rolf '23
...on Studying Abroad in Perugia, Italy: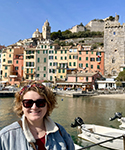 "Studying abroad granted me the once in a lifetime opportunity to explore the place I always dreamed of: Italy. I was able to affordably travel every weekend for 3 months and fully immersed myself in Italian culture. Throughout my adventures, my understanding of both myself and the world grew immensely. I became more confident in my language skills and challenged myself to become a more capable person. I made incredible friends from all over the world, but especially from Italy."
Skylar Pokorny '23
Courses in Italian
Italian courses offered at Roanoke

Faculty