Journey (Pre-Semester Program)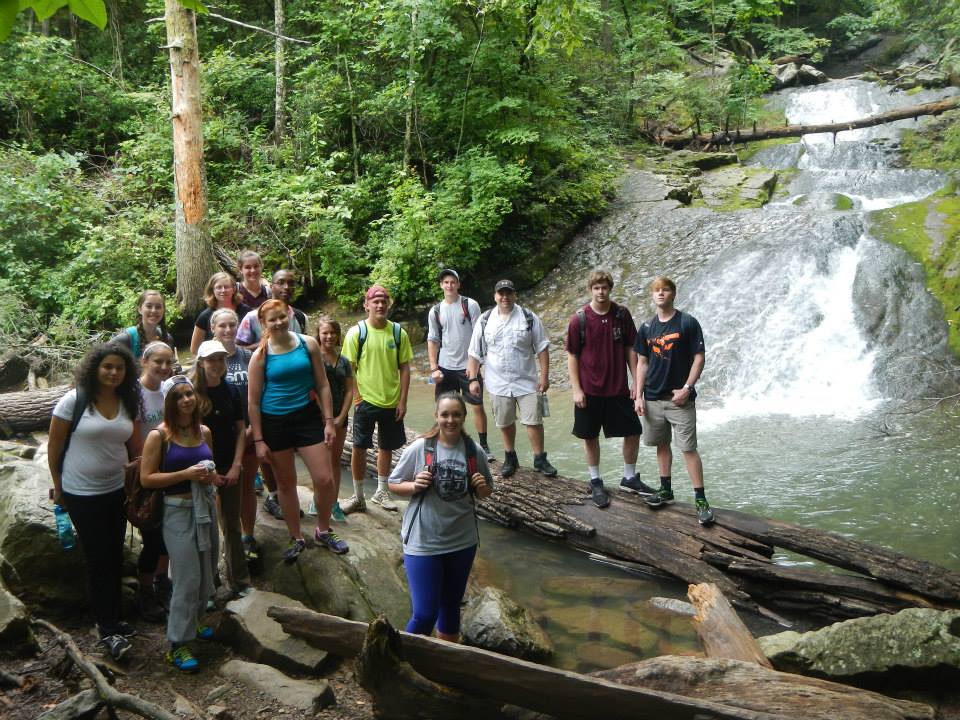 Description
Beginning in 1999, Journey has served as a Pre-Semester Program designed to assimilate incoming freshmen resident students to college while introducing them to the abundant outdoor recreational opportunities in the Roanoke Valley and surrounding areas. Participants will meet other freshmen to begin making new friends right away while also meeting upperclass mentors who work in Outdoor Adventures.
We are now accepting students for Journey 2020! We have a limited amount of spots and can accept a maximum of 21 students. To secure your spot, please complete the registration and submit a payment of $250.
The trip price includes the following:
All Outdoor Excursions
All Equipment
All Meals
Transportation
Instruction
Housing
T-shirt
You can submit payment by mailing a check made out to "Roanoke College" in the amount of $250 to:
Campus Recreation
Roanoke College
221 College Lane
Salem, VA 24153
Please write the student's name in the subject line of the check.
Alternatively, if you would like to pay by credit card, please call the Campus Recreation office at (540) 375-5219.
The first 21 completed and paid registrations will be accepted. Any checks received after the program is full will be returned or voided/shredded upon your request. Applications are due by July 15th. No refunds will be given after that date except for unusual circumstances.
Tentative Schedule
| | |
| --- | --- |
| Date | Activity |
| Sun 8/23 | Move-in, Introductions, Orientation at Wilderness Adventure |
| Mon 8/24 | Backpacking at Grayson Highlands State Park |
| Tue 8/25 | Backpacking at Grayson Highlands State Park; Hiking Mt. Rogers |
| Wed 8/26 | Biking on Creeper Trail |
| Thu 8/27 | Hiking McAfee Knob; Dinner at the Homeplace |
| Fri 8/28 | Canoeing on the James River; Lock-In at River Rock Climbing Gym |
| Sat 8/29 | Breakfast Reception with Parents |
Excursions are led by Outdoor Adventures student guides who are certified in CPR, Wilderness First Aid, River Safety and Rescue, and top-rope belaying through River Rock Climbing Gym. The ropes course at Wilderness Adventure is led by professional guides employed by Wilderness Adventures at Eagles Landing.
For More Information
If you have any questions or concerns, please contact Outdoor Adventures at (540) 375-2579 or oa@roanoke.edu.