Outdoor Adventures
The Outdoor Adventures program takes advantage of the College's geographic location to offer a unique outdoor experiential program that fosters transformational learning and fun. We accomplish this through outdoor trips, instructional clinics & special events, and teambuilding & facilitation activities. We also offer gear rentals for those wishing to have an independent adventure, but might not have the equipment to do so.
We run numerous outdoor excursions for students during the year including hiking, backpacking, climbing, mountain biking, kayaking, skiing, whitewater rafting, and hang gliding. We also offer instructional clinics on campus throughout the academic year such as kayak roll, survival skills, and backcountry cooking.
All trips, clinics, and teambuilding activities are led by our trained student facilitators and guides with minimum qualifications of CPR/AED and Wilderness First Aid.
Outdoor Adventures also offers Journey, a pre-orientation program for incoming freshmen.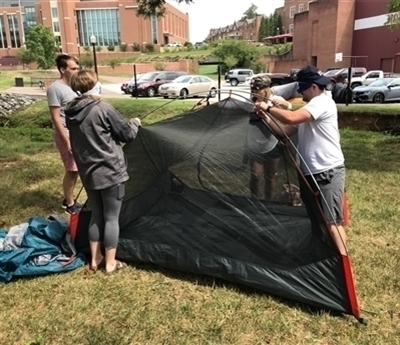 Group Facilitation & Teambuilding
Outdoor Adventures can facilitate a variety of teambuilding and group development activities for student organizations, residence halls, teams, and other groups. These events are tailored specifically to meet the needs of the group whether it be communication, leadership, trust, or another area. All teambuilding activities are led by our trained student facilitators.
See our adventures
Watch Video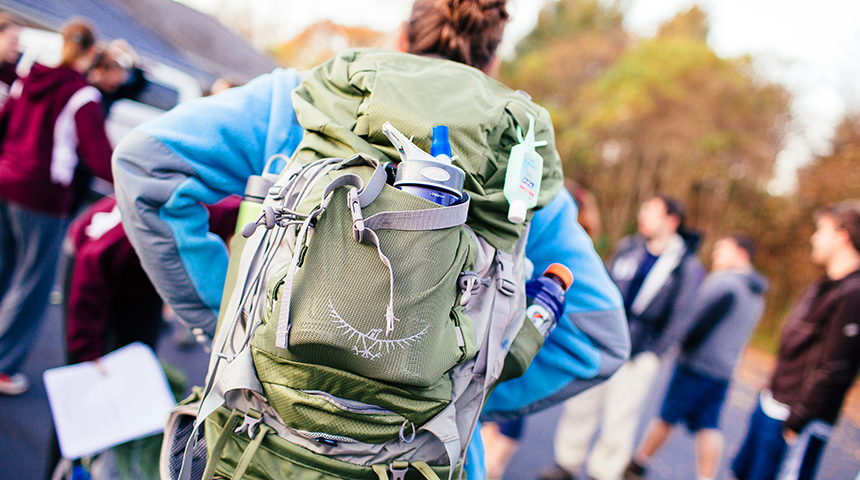 Whitewater rafting, climbing, hiking, kayaking, skiing, hang-gliding...