RC Poll: Virginians' views on Presidential Politics
February 03, 2016
Clinton leads Trump; tied with Cruz, Rubio; but Virginians "feel the Bern" (at least for now)
Potential Democratic Presidential nominee Hillary Clinton leads Donald Trump (52%-35%) and is statistically tied with Republican hopefuls Ted Cruz (45%-41%) and Marco Rubio (46%-43%), according to The Roanoke College Poll. Democratic contender Bernie Sanders leads all three Republican front-runners, including Trump (55%-33%), Cruz (49%-37%) and Rubio (48%-38%).
The Roanoke College Poll interviewed 524 likely voters in Virginia between January 18 and January 26 and has a margin of error of +4.3 percent.
Favorable ratings-only Sanders above water, but Cruz numbers improve
While Clinton leads or is tied in the hypothetical 2016 matchups, her unfavorable ratings are very high at 51 percent (36% favorable and 13% mixed/don't know). Only Bernie Sanders' favorable rating is higher (40% favorable, with 31% unfavorable and 29% mixed/don't know). Donald Trump's unfavorable rating is the highest of all contenders (63%, with 22% favorable, and 15% mixed/don't know). Marco Rubio is also now underwater (29% favorable/32% unfavorable), but his mixed/don't know rating sits at 39 percent. The numbers for Jeb Bush (19% favorable/50% unfavorable/31% mixed/don't know) are even worse, while Ted Cruz (26%/38%/36%) has seen his favorable rating rise by 8 percent while his unfavorable has held steady.
Dr. Harry Wilson, director of IPOR
Analysis
"The little movement we see in the past two months is a mini-surge for Sanders and some regression for Rubio. It is also interesting that Cruz has improved his favorable rating, while keeping his unfavorable steady, although it remains high. Most Virginians would see a Clinton-Trump matchup as clearly the lesser of evils. The lesser evil right now appears to be Hillary Clinton," said Dr. Harry Wilson, director of the Institute for Policy and Opinion Research. "Obviously, the race is still very fluid, although the small number of undecided voters in these potential matchups suggests that the general election campaign-regardless of who the principals are-will be a battle for the two bases and a small slice of the electorate that may be up for grabs."
Methodology
Interviewing for The Roanoke College Poll was conducted by The Institute for Policy and Opinion Research at Roanoke College in Salem, Va. between January 18 and January 26, 2016. Interviewing for this poll was extended due to weather. A total of 524 Virginia likely voters were interviewed. Telephone interviews were conducted in English. The random digit dial sample was obtained from ASDE Survey Sampler and includes both Virginia land line and cell phone exchanges so that all cell phone and residential landline telephone numbers, including unlisted numbers from Virginia exchanges, had a known chance of inclusion. Cell phones constituted 33 percent of the completed interviews.
Questions answered by the entire sample of 524 likely voters are subject to a sampling error of plus or minus approximately 4.3 percent at the 95 percent level of confidence. This means that in 95 out of 100 samples like the one used here, the results obtained should be no more than 4.3 percentage points above or below the figure that would be obtained by interviewing all Virginia residents who have a home telephone or a cell phone. Where the results of subgroups are reported, the sampling error is higher.
Quotas were used to ensure that different regions of the Commonwealth were proportionately represented. The data were statistically weighted for gender, race, age, and political party. Weighting was done to match the Virginia 2012 exit poll. The margin of error was not adjusted for design effects due to weighting.
A copy of the questionnaire and all toplines may be found here.
The Roanoke College Poll is funded by Roanoke College as a public service.
For more about the Institute for Public Opinion Research, click here.
CONTACT: Dr. Harry L. Wilson, Director, IPOR
(540) 375-2415 (Office)
wilson@roanoke.edu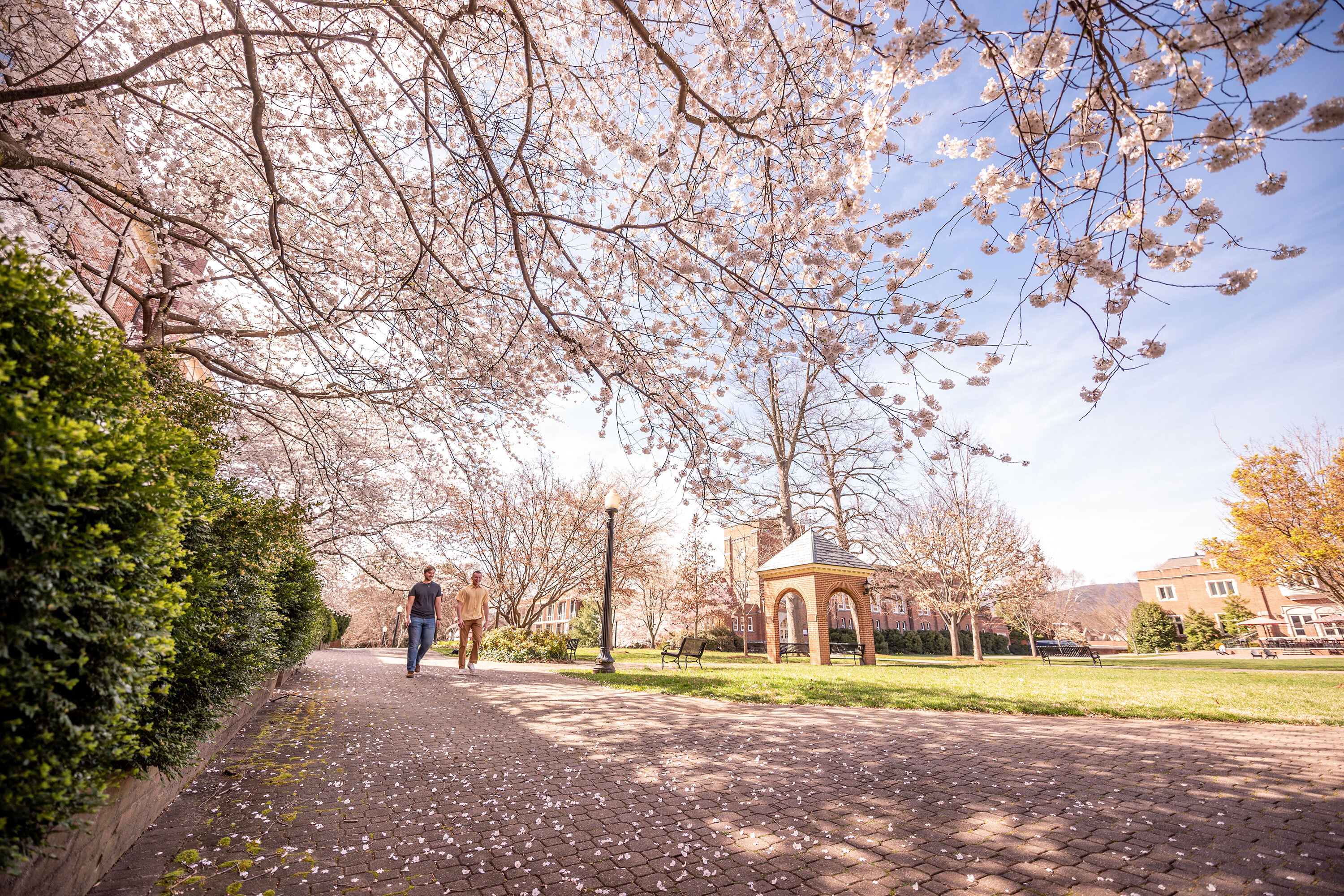 Maroon text, if needed. If not, delete it.