Final RC Poll before election shows Clinton with 7 point lead over Trump in Va.
November 04, 2016
Democratic Presidential nominee Hillary Clinton holds a 7 percentage point lead over Republican nominee Donald Trump among likely voters in Virginia (45%-38%), according to the latest Roanoke College Poll. Libertarian Gary Johnson trails with 5 percent of likely voters, Green Party candidate Jill Stein captures 2 percent, and Independent Evan McMullin garners 1 percent, while 9 percent remain undecided. In a two-way Clinton-Trump matchup, Clinton's lead extends to 9 points (49%-40%). Clinton led by 9 percentage points in the last Roanoke College Poll (45%-36%) in early October.
The Roanoke College Poll interviewed 654 likely voters in Virginia between October 29 and November 1 and has a margin of error of +3.8 percent. The Poll was conducted after the announcement by FBI director James Comey that the organization was reopening the inquiry into Hillary Clinton's emails.
Small differences mask larger swings
IPOR was in the field with a poll when Comey made his announcement on October 28. At that time, we had interviewed 766 likely voters, and Clinton enjoyed a 50%-32% lead over Trump. The decision was made to continue interviewing but treat subsequent days as a "new" poll because of the potential impact of the announcement. Some questions were deleted in order to complete the poll on a timely basis, but the overall protocol was unchanged.
We think that Clinton's margin decreased by so much for two reasons. First, as we shall see, there is evidence that the renewed email investigation did impact some voters' decisions. Second, we do not think the entire shift was caused by that announcement, but we believe that the 18-point margin both represents the zenith for Clinton support (because the headlines had been dominated by negative Trump stories for weeks) and the results were probably at the top of the margin of error in Clinton's favor.
Is the renewed FBI inquiry important? Respondents who said they would vote for another candidate were asked if the announcement influenced them to switch from Clinton to another candidate; 7 percent reported that it had influenced them. Similarly, 10 percent of those who were undecided said the investigation had influenced them to switch from Clinton to undecided. Not surprisingly, only 2 percent of Clinton supporters said they were now thinking about supporting another candidate.
Both candidates still viewed in unfavorable light
Both candidates are still viewed unfavorably by voters. Clinton's favorable ratings (40% favorable; 47% unfavorable) and those of Trump (25% favorable; 58% unfavorable) are statistically unchanged from the last RC Poll.
Clinton is still thought to be more qualified to be president by 69 percent of respondents (41% very qualified; 28% somewhat qualified) compared to 42 percent who said Trump is qualified (10% very qualified; 32% somewhat qualified). A majority of respondents said she at least somewhat understands the problems of people like them (54%), while 44 percent said the same about Trump. Again, a majority (53%) said that Clinton represents their issue and policy preferences, while 47 percent said the same of Trump.
Economic issues continue to be uppermost in voters' minds, judged as most important by 24 percent of likely voters. Other issues mentioned as most important to voters include character/honesty (10%), health care/Obamacare (9%), and immigration (6%). Nearly three in four respondents (73%) are at least somewhat confident that the nation's votes will be accurately counted, but 14 percent are not too confident and 11 percent are not at all confident they will be accurately counted. Fully 93 percent of Clinton supporters are confident all votes will be counted accurately compared to 51 percent of Trump supporters who are confident.
Candidate support "gaps"
The most evident and intuitive gaps in support are race (whites favor Trump 47%-37%; blacks favor Clinton 79%-6%), marital status (those who are married favor Trump 47%-38% while those never married support Clinton 60%-17%), and gender (men favor Trump 41%-39%; women favor Clinton 50%-35%). Clinton still leads among ideological moderates 47%-30%, but Trump barely leads among Independents (38%-36%). Clinton claims the support of 89 percent of Democrats, while Trump claims 80 percent of Republicans.
President Obama; direction of the country
A majority (57%) of likely voters think the country is on the wrong track, while 35 percent think it is headed in the right direction. A majority (55%) has a favorable view of President Obama, while 35 percent hold an unfavorable view.
Analysis
"Clinton's lead is narrowing," said Dr. Harry Wilson, director of the Institute for Policy and Opinion Research. "If Donald Trump can rally the reluctant Republicans who still do not support him, then the race could be very close."
"Few people thought this race would tighten to this degree, but this campaign has had more twists and turns than switchbacks on a steep mountain road."
Methodology
Interviewing for The Roanoke College Poll was conducted by The Institute for Policy and Opinion Research at Roanoke College in Salem, Va. between October 29 and November 1, 2016. A total of 654 likely voters in Virginia were interviewed. Telephone interviews were conducted in English and Spanish. The random digit dial sample was obtained from ASDE Survey Sampler and includes both Virginia landline and cellphone exchanges so that all cell phone and residential landline telephone numbers, including unlisted numbers from Virginia exchanges, had a known chance of inclusion. Cellphones constituted 38 percent of the completed interviews.
Questions answered by the entire sample of 654 likely voters are subject to a sampling error of plus or minus approximately 3.8 percent at the 95 percent level of confidence. This means that in 95 out of 100 samples like the one used here, the results obtained should be no more than 3.8 percentage points above or below the figure that would be obtained by interviewing all likely voters in Virginia who have a home telephone or a cell phone. Where the results of subgroups are reported, the sampling error is higher.
Quotas were used to ensure that different regions of the Commonwealth were proportionately represented. The data were statistically weighted for gender, race, age, and political party. Weighting was done to match the demographic groups' representation in the 2012 Virginia exit poll. The margin of error was not adjusted for design effects due to weighting.
The poll that was in the field on October 29 employed the same methodology as above except that weighting also included the region variable, which was not proportional at that time due to the early termination of the poll. Some questions were deleted from that questionnaire, but they all followed the "vote" variable, so that could not have impacted the "vote" question.
A copy of the toplines and crosstabs are linked here.
More information about the Poll may be obtained by contacting Dr. Harry Wilson at wilson@roanoke.edu or (540) 375-2415 or the Roanoke College Public Relations Office at (540) 375-2282. The Roanoke College Poll is funded by Roanoke College as a public service.
For more about the Institute for Public Opinion Research, click here.
CONTACT: Dr. Harry L. Wilson, Director, IPOR
(540) 375-2415 (Office)
wilson@roanoke.edu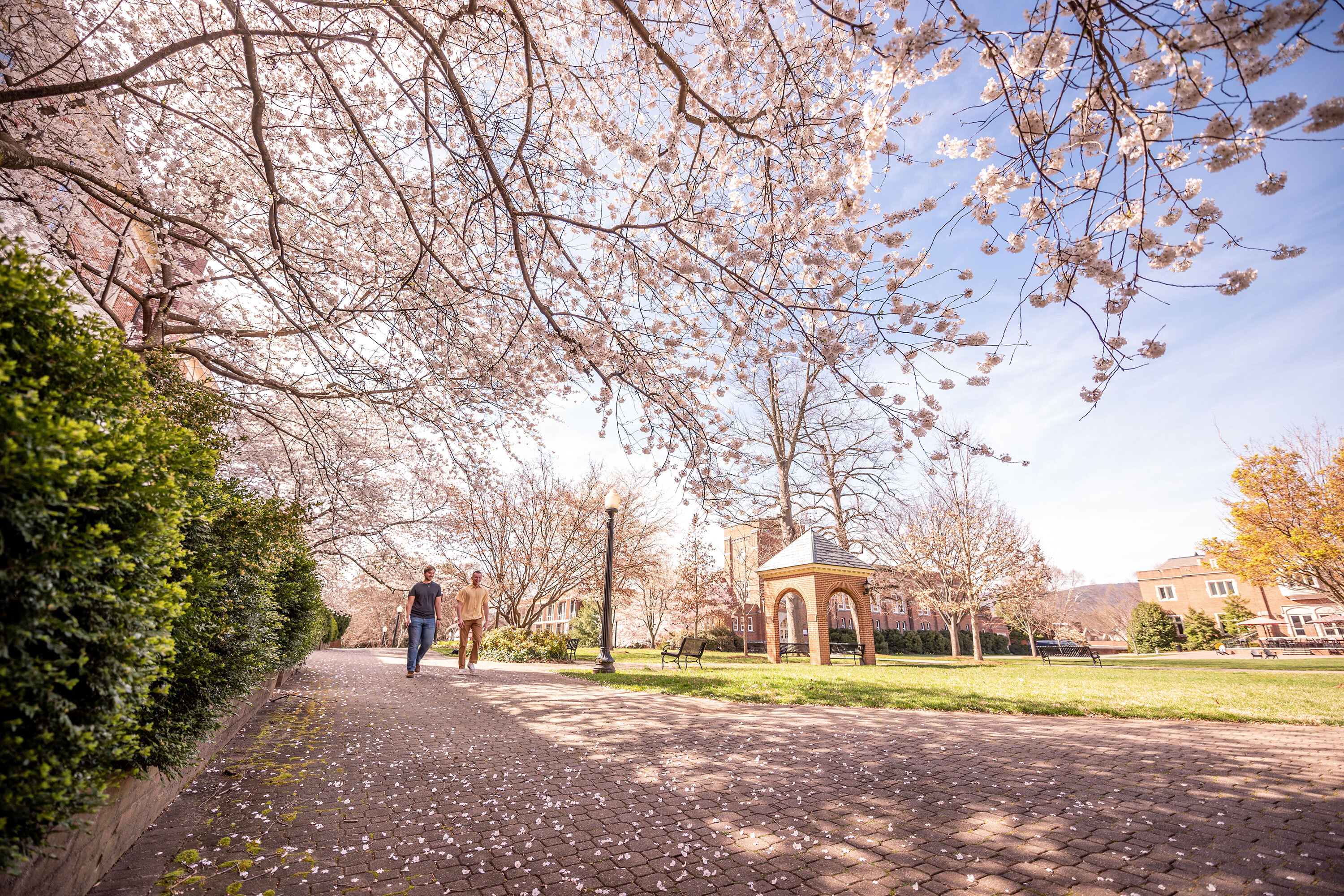 The Roanoke College Poll is funded by Roanoke College as a public service.