New Student Experience
First Year, Transfer, Residential & Commuter Students
Acclimating to college life does not happen quickly and we acknowledge this by providing an orientation program that spans from your admissions process through the end of your first year beginning with Summer Orientation, continuing with Welcome Week at the start of your first semester, and extending into your second semester with Welcome Back.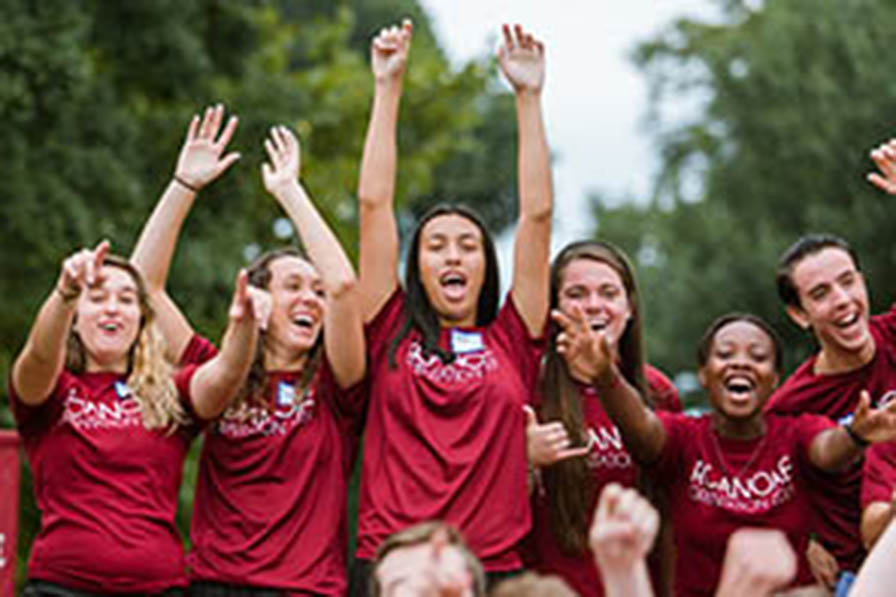 Welcome Week combines a week of fun class-wide activities, along with small group gatherings designed to help students find their place here.
Find Us on Social Media
Follow us on Facebook and Instagram @RCOrientation
Join your fellow accepted students in the Roanoke College Facebook group or ZeeMee group for your class. In ZeeMee to get to know one another before school starts. It's a great opportunity to talk about college and ask questions concerning your upcoming year while getting acquainted with your new classmates.