Student Health and Counseling Services
Welcome to Student Health & Counseling Services
We offer high quality, comprehensive care to students using an integrative model. Our mission is to enhance the student educational experience by promoting wellness of the whole person in the living and learning environments, and to empower students to make informed and intentional choices regarding their overall health and well-being. We provide exceptional care by taking an integrated and holistic service delivery approach.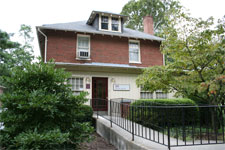 Located on Front Quad next to Chalmers- Entrance is on High Street

Hours: 8:00 am -- 4:30 pm Monday-Friday
Phone: 540.375.2286
Fax: 540.375.2252
Address: 211 High Street, Salem, Virginia 24153
In Response to the Covid-19 pandemic, we are pleased to offer telemedicine services to students. Please call us for more information at 540-375-2286.
Appointments are now available to students through MaroonCare, a 24/7 telehealth option.
Please click here for assistance Coping with Covid-19
Click here to access the Student Health Portal for health appointments.
You can make, change or cancel health appointments.
You can cancel counseling appointments.
To request an intial counseling visit, please complete a
Counseling Request Form.
This will help us to best decide how to meet your needs.
Please click one of the buttons below to learn more about us and our campus partners.
Wellness Resources, including The WELL

Campus Recreation Office of Multicultural Affairs

Please view the video below for information on Therapy Assistance Online (TAO) Self-Help.