Self-Help & Wellness Resources
Self-Help and Wellness Resources


An online resource for mental health specifically for college students. This website offers both information and brief assessments to help you determine whether or not you, or a friend, may be in need of treatment.
Half of Us
A partnership with MTV U and the Jed Foundation. Provides information and shares the stories of celebrities who have struggled with mental health issues.
To Write Love on Her Arms is a non-profit movement dedicated to presenting hope and finding help for people struggling with depression, addiction, self-injury, and suicide. TWLOHA exists to encourage, inform, inspire, and also to invest directly into treatment and recovery.
CHAT: 24/7/365 CALL:1.866.331.9474 TEXT: LOVEIS TO 22522
Loveisrespect is the ultimate resource to empower youth to prevent and end dating abuse. It is a project of the National Domestic Violence Hotline.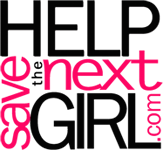 We seek to sensitize young women and girls to predatory danger. Our foundation fosters mutual respect and camaraderie with young men, and we are committed to be an active, imaginative presence on campuses and in clubs and violence prevention forums across the country.


Mindful is a mission-driven non-profit. We're dedicated to inspiring, guiding, and connecting anyone who wants to explore mindfulness-to enjoy better health, more caring relationships, and a compassionate society.
A division of UMass Med School with the mission to: "Explore, understand, articulate and further mindfulness in the lives of individuals, organizations and communities through clinical care, rigorous scientific research, professional training, and informed public discourse." A wonderful resource of mindfulness tools and education.
A comprehensive resource for all things wellness, physical, emotional and psychological.
Note: this link was recommended by an amazing group of Girl Scouts from Northern York 52, who thought this would be a great resource for students. We agree and hope that those Scouts will be future Maroons. Thanks for the suggestion, Hailey and friends!
The National Eating Disorders Association website contains information, screening and tools to assist those struggling in their relationship with food.


The mission of the Positive Psychology Center at the University of Pennsylvania is to promote research, training, education, and the dissemination of Positive Psychology, resilience and grit. Positive Psychology is the scientific study of the strengths that enable individuals and communities to thrive.



The Myers Briggs is a popular personality inventory that describes individuals on five different personality traits. People may be most familiar with the dimension of introversion vs. extroversion. Click the icon to take an abbreviated version of the Myers Briggs and find out your personality type.
This website offers information on a wide variety of mental health topics as well as quizzes you might take to gather more information about yourself.