Suggested Wellness Apps
Screeners and Mood Trackers


T2 Mood Tracker-- Free
Mood Tracker allows users to monitor their moods on six pre-loaded scales (anxiety, stress, depression, brain injury, post-traumatic stress, general well-being). Custom scales can also be built.
eMoods Bipolar Mood Tracker -- Free
eMoods is a free Mood Tracker app that lets you easily chart your daily highs and lows, sleep, medications, and other symptoms related to common mood disorders. The app allows you to send a printable PDF report to your doctor or therapist at the end of each month to help identify patterns, triggers, and other events relevant to your treatment plan.
ReallifeChange- Free with In app offers
RealifeChange is your own portable life coach, designed to take all of the social interactions, moods, decisions, discoveries, and emotions that you experience each day and provide you with meaningful, actionable feedback to help coach you in your journey towards a better life.
Therapy Buddy App- Free
1) Record your Therapy Appointments; 2) Write a "Helpful Takeaway" for Each Session; 3) Create a Homework Assignment Task List; 4) Set an Alert Reminder for Your Next Appointment;
5) Create a List of "Things to Bring Up" at Your Session! All these features are password protected and stored within the app, for maximum privacy and security!
MoodTrack Social Diary- Free
This diary app also creates neat graphs of your moods so you can pick out patterns.
Anxiety, Stress, and Panic Reduction

Exam Support-- $2.99
Exam Support is a guided audio meditation application that helps users focus, improve concentration and overcome exam or test anxiety.

Stop Panic & Anxiety Self-Help-- Free
Self-Help for Panic Disorder- The info in this app assumes that the user is suffering from panic attacks due to Panic Disorder. It may not be applicable to other forms of anxiety. It focuses on the fear of having a panic attack and the fear of the sensations when having a panic attack. The Panic Assistance audio is not a relaxation or hypnosis audio. It is meant to be firm so as to get your attention while having a panic attack.

Stop, Breathe & Think: Meditate-- Free with in app purchases
Stop, Breathe & Think, the app for meditation & mindfulness, has a unique approach that allows you to check in with your emotions, and then recommends short, guided meditations, yoga and acupressure videos, tuned to how you feel.

MindShift- Free
MindShift is an app designed to help teens and young adults cope with anxiety. It can help you change how you think about anxiety. Rather than trying to avoid anxiety, you can make an important shift and face it.
What's Up?-- Free
What's Up? is a fantastic free app utilizing some of the best CBT (Cognitive Behavioural Therapy) and ACT (Acceptance Commitment Therapy) methods to help you cope with Depression, Anxiety, Anger, Stress and more!
Mindfulness Meditation

Insight Timer- Free
Home to more than 4,750,000 meditators, Insight Timer is rated as the top free meditation app on the Android and IOS stores.



Omvana- Free with in app purchase/subscription options
The Ultimate Meditation Experience: Hundreds of world class meditation tracks for Focus, Peace, Sleep, Enlightenment and More.



Smiling Mind- Free
Smiling Mind is a free web and app-based program developed by psychologists and educators to help bring balance to people's lives. Just as we eat well and stay fit to keep our body healthy, mindfulness meditation is about mental health and looking after the mind. Smiling Mind is a 100% not-for-profit organization that works to make mindfulness meditation accessible to all.
10% Happier: Meditation- Free with subscription options
Meditation for Fidgety Skeptics- A clear, simple approach to meditation with bestselling author Dan Harris
Diet and Nutrition

Weight Watchers Mobile
The app is a free companion to the Weight Watchers program.

My Fitness Pal- Free
Tracks food, exercise and water intake. Creates charts to illustrate progress and offers connection to a supportive, online community.
Lose It!- Weight Loss app- Basic program is free, premium requires subscription
Lose It! is the world's most fun and effective weight loss program! Simply download the app, set your goal, and track the foods you love to lose weight.
Exercise
MapMyRun by Under Armour- Basic version is free
Track and map every run with MapMyRun and get feedback and stats to improve your performance. Discover the best running routes, save and share your favorites, and get inspired to reach new running goals with a community of over 50 million runners. Whether you're a beginner looking to log your first mile or a seasoned runner, you'll find the features and tools you need to stay on track and motivated along the way.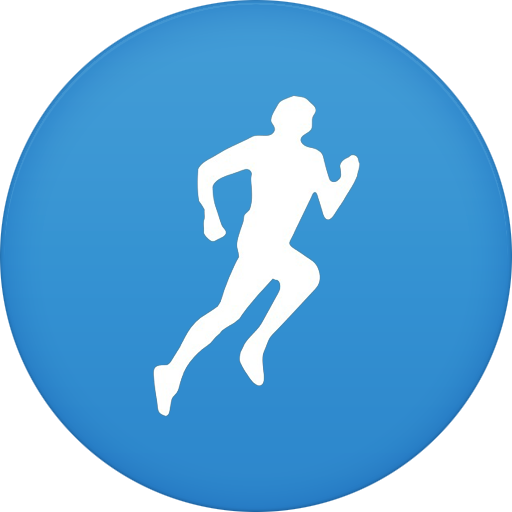 Runkeeper- Free basic version
Track exercise, set goals, sweat, and see progress along the way. Whether you're working your way up to tracking a 5K goal or deep into marathon training, use the GPS app trusted by 50 million users and counting.
Sleep
Sleep Cycle- Free with in app purchase for upgrades
Sleep Cycle is an intelligent alarm clock that tracks your sleep patterns and wakes you up in light sleep - the natural way to wake up, feeling rested and energized.

Power Nap- $1.99
Feeling tired? Take a power nap! Let Sleep Cycle power nap wake you up BEFORE you fall into deep sleep - it uses our well tested and proven technology to gently wake you up feeling rested and full of energy. From the creators of Sleep Cycle alarm clock!
Substance Abuse
Sober Time - Quit Drinking, Sobriety Tracker Clock- Free
Sober Time tracks how long you have been sober and helps you quit drinking, drugs or any other addiction you're struggling with. Stay sober. Stay motivated!