Engineering Science
It's not just about knowing how to design or build something, it's critical to know why. Roanoke's engineering science major combines the pure science and mathematics that goes into engineering and the broader skills that come from a liberal arts education. Graduates of the engineering science program will be poised for immediate work in the engineering field or graduate school.
Engineering science students will gain hands-on experience working with advanced instruments and will have the opportunity to do research directly with professors or obtain meaningful internships.
The engineering science major is pending approval by the Southern Association of Colleges and Schools.
We offer a major in Engineering Science. We also offer a concentration in Materials and Nanoscience and have a Dual-Degree Engineering program.
Alumna provides summer research opportunities for students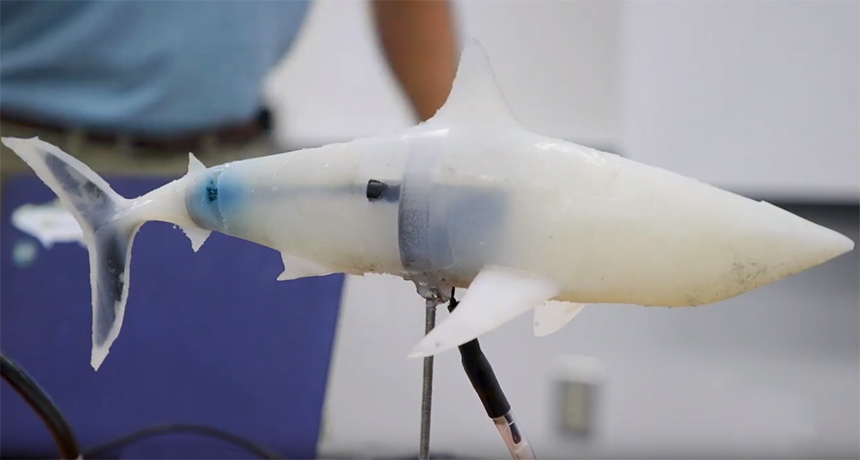 Dr. Erin Hackett '00 was a physics major at Roanoke and earned her masters degree in civil engineering and Ph.D. in physical oceanography from Johns Hopkins University. As an associate professor of coastal and marine systems science at Coastal Carolina University, she co-directs the Environmental Fluids Laboratory where her team has been trying to replicate shark swimming to examine the interactions between the body and flow in application to increasing energy efficiency in the design of underwater vehicles. She hosts Roanoke College interns each summer to help with this and other research.
Microplastics Research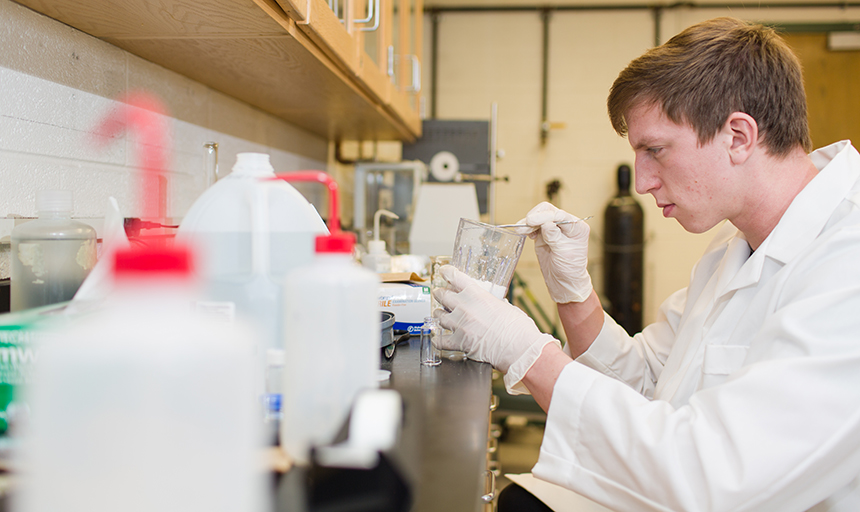 Microplastics are a pollutant across much of the water on the earth, particularly in the seas and also water for public consumption. Understanding the structure of various kinds of plastics may hold some key to better understanding the problem of microplastics, including a potential solution. Nick Ashworth '20 has been using Raman spectroscopy in Dr. Bala's nanomaterials lab to better classify and differentiate different kinds of plastics bleached into waterways as micro-plastics. This student-professor team is currently working on an innovative approach, combining both engineering and scientific techniques, to help solve the infiltration microplastics into drinking water by using magnetic nanoparticles.
Our students go on to great grad schools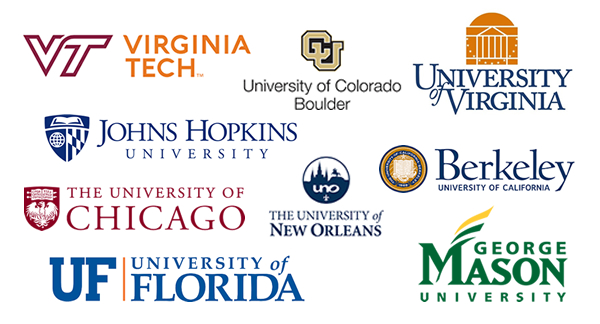 Rethinking 3D Printing Leads to Student-Professor Research Project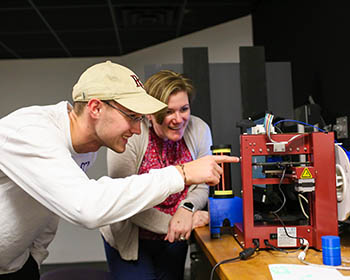 Liam Lambert noticed some inefficiencies with 3D printers with lots of arm movement without printing. He and Dr. Saoub discussed using graph theory to explore more efficient and cost saving algorithms for 3D printers to utilize. In essence, this is the heart of engineering science -- using the findings and knowledge of the mathematical and physical sciences in creative ways to refine processes in cost-saving or energy-efficient ways. Lambert, who was one of the valedictorians for the Class of 2019 and a Goldwater Scholar, is now studying aerospace engineering at Virginia Tech in a doctoral program.
"Roanoke College challenged me to go above and beyond. My professors encouraged me towards research not just during the school year, but also during the summer. Exploring multiple topics of research led me to branch out in graduate school studying Engineering Physics, where I did simulation research focused on impacts created by buried explosives which has landed me on my current career path."
Anne Kyner '13, Engineering Research for Naval Surface Warfare Center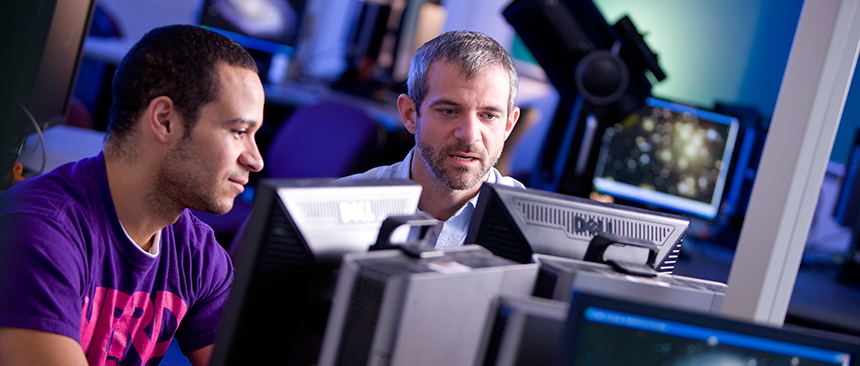 "Our dual-degree students receive a broader, full-scope education that ultimately will help them become better scientists, better colleagues and better engineers. Today's engineers need creativity, innovation and critical thinking, and there is no substitute for the liberal arts environment in these arenas. We fully believe that the time spent on liberal arts education at the front end is well worth it. Our students who have completed the program say the same."
- Dr. Matthew Fleenor, Professor of Physics