Mathematics
Available as a major or minor
Mathematicians are the people who figure out if a decision makes sense for a company or organization. They work in a variety of sectors, including energy, transportation and IT. Key career factors for mathematicians are superb work environments, strong incomes and outlooks, and low stress.
When you ask Roanoke math students about their department, you hear words like: unexpected, team, family, community, fun. Math students have competed in COMAP's (Consortium for Mathematics and its Applications) Mathematical Contest in Modeling with impressive results — earning recognition as a top-tier team and beating out competitors from thousands of colleges and universities around the world, including Ivy League schools such as Harvard and Yale.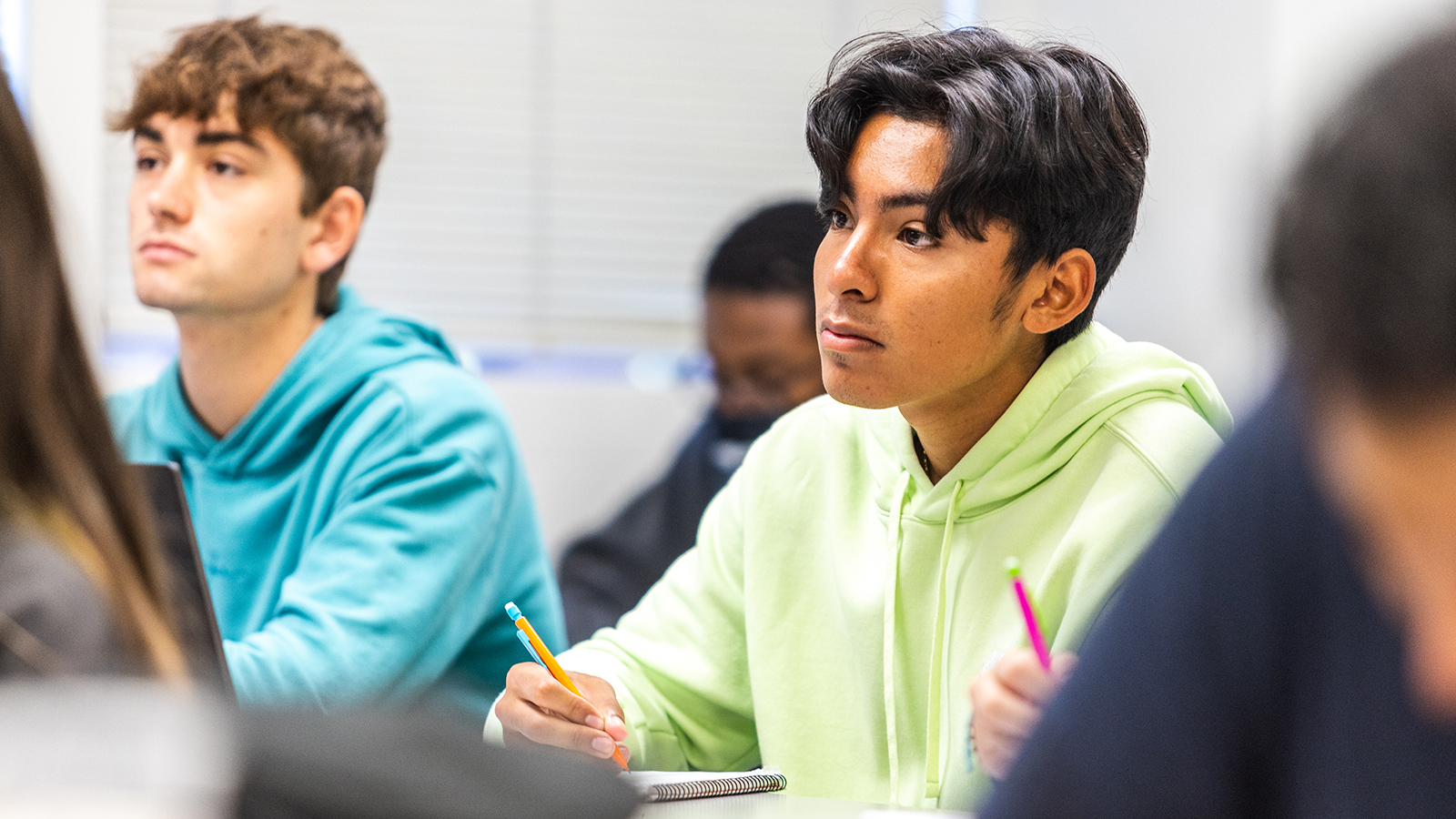 Curriculum & Courses
MATH 321: Vector Calculus
MATH 278: Foundations of Geometry
MATH 131: Discrete Mathematics (100, 200, 300 progression)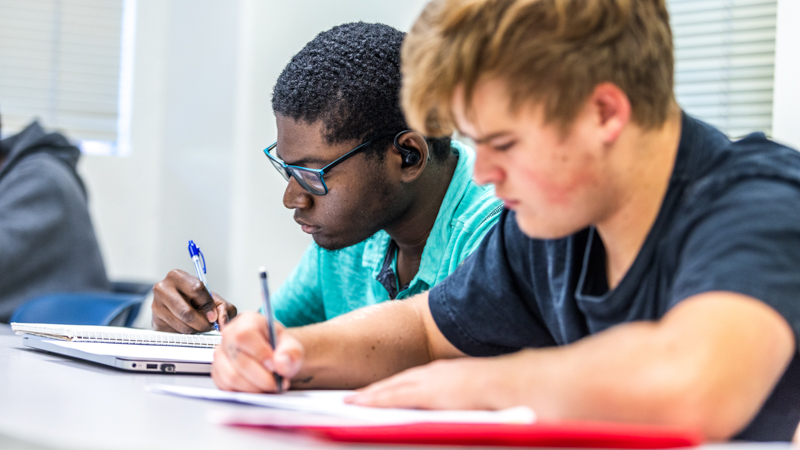 Student Experiences
Why RC Math? Hear from Rachel Lindsay '21
Math major Taylor Ferebee builds Movie Predictor app and multi-predictor algorithm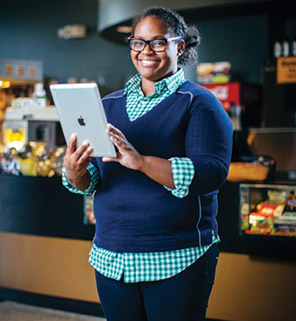 Mathematics and physics graduate Taylor Ferebee '17 is a huge film buff. (Her favorite movie? "Dirty Harry.") At Roanoke, Ferebee decided to combine her love of filmmaking with her passion for mathematical concepts. Her initial goal was to create an app that could predict the box office success of a film using artificial intelligence. That goal accomplished, she upped the ante, working to create a multi-predictor algorithm that could be sold to tech-savvy people with very specific interests. "I've been looking into predicting health outcomes, specifically of college students," she said at the time. Ferebee went on to become a doctoral candidate and graduate student researcher at Cornell University.
What Makes Roanoke Different?
From in the classroom to hands-on experience
Welcome To Magical, Musical Math
At Roanoke, mathematics classes are innovative, interdisciplinary and just plain fun.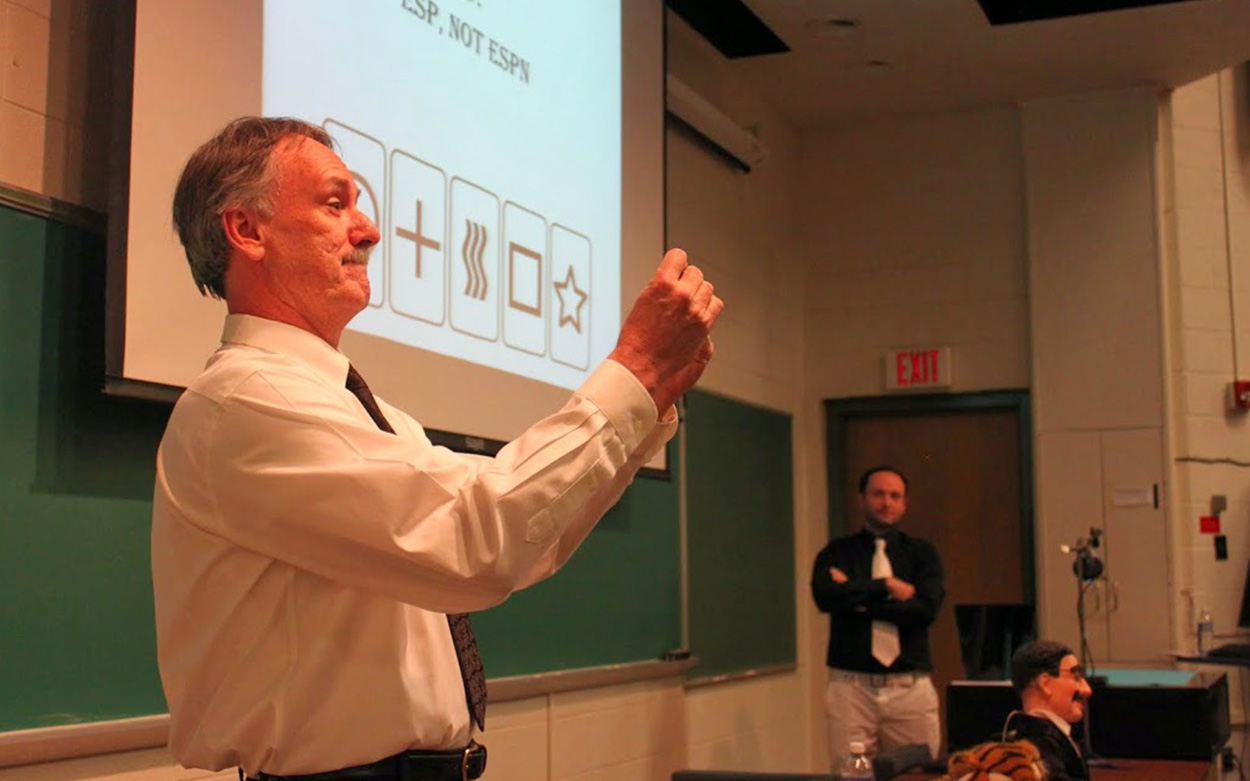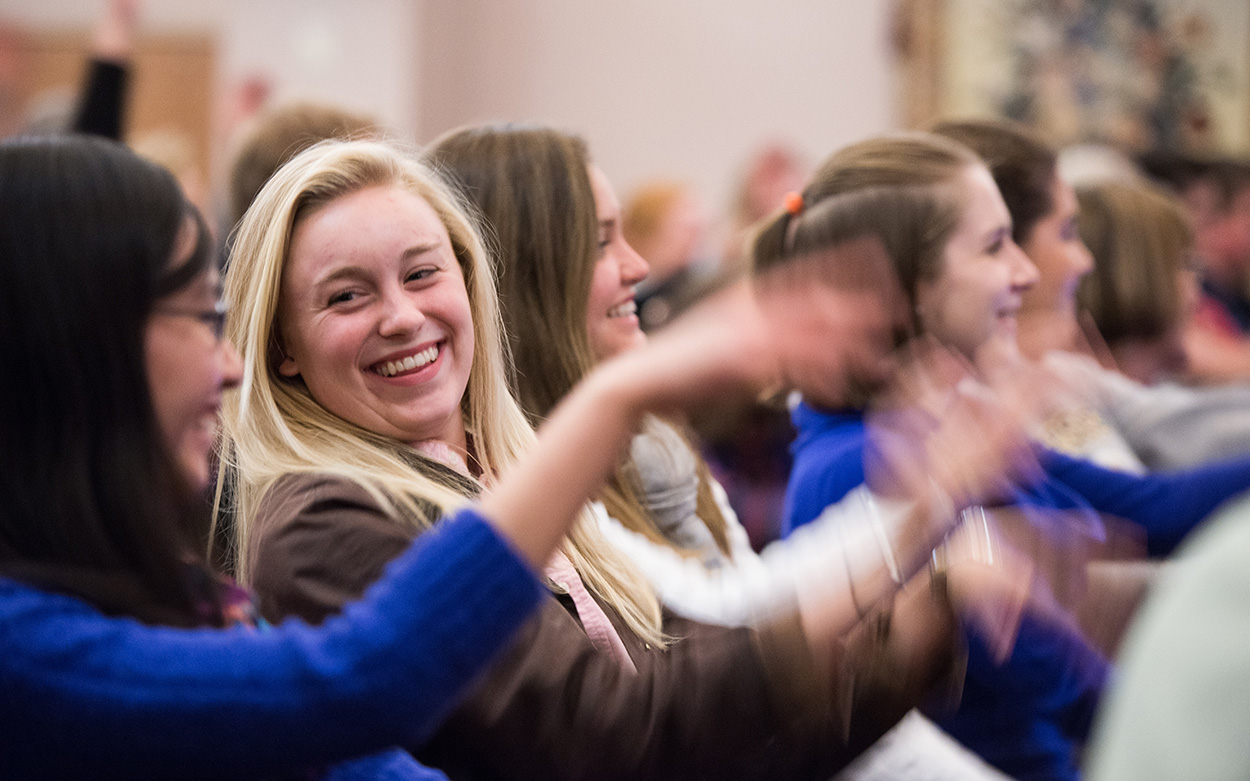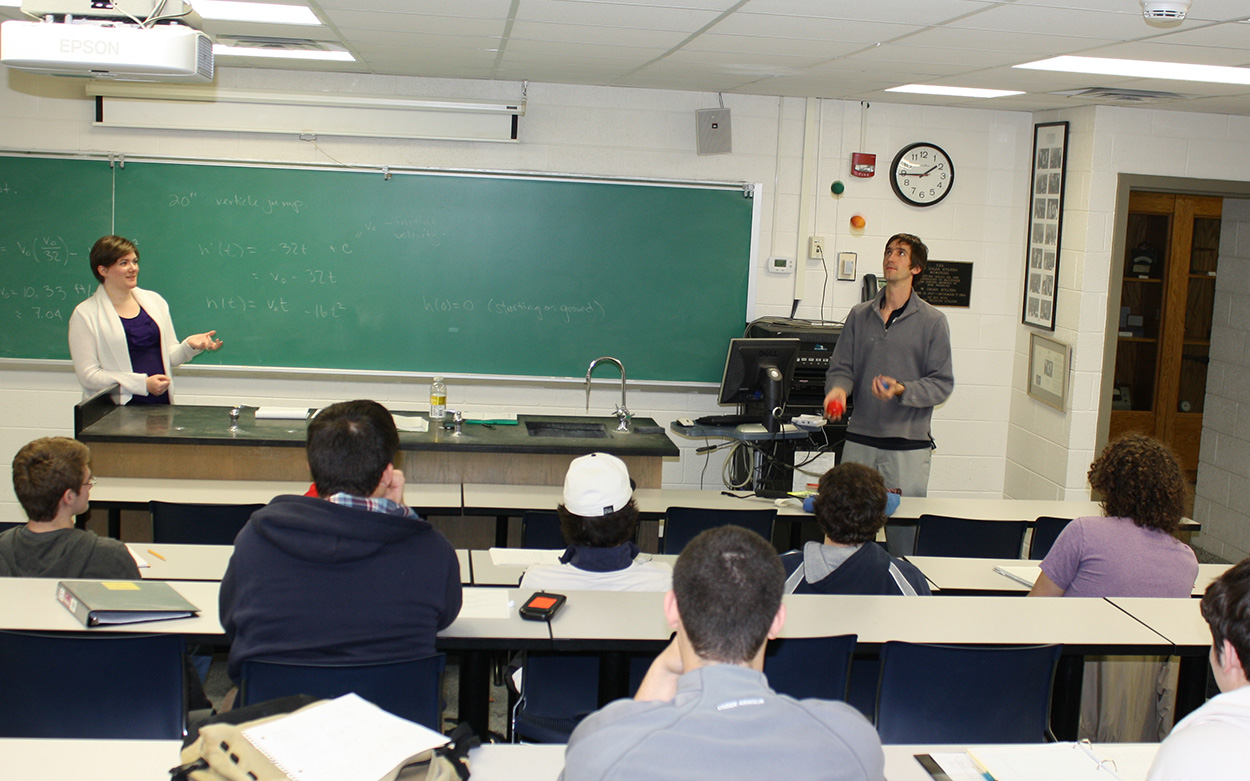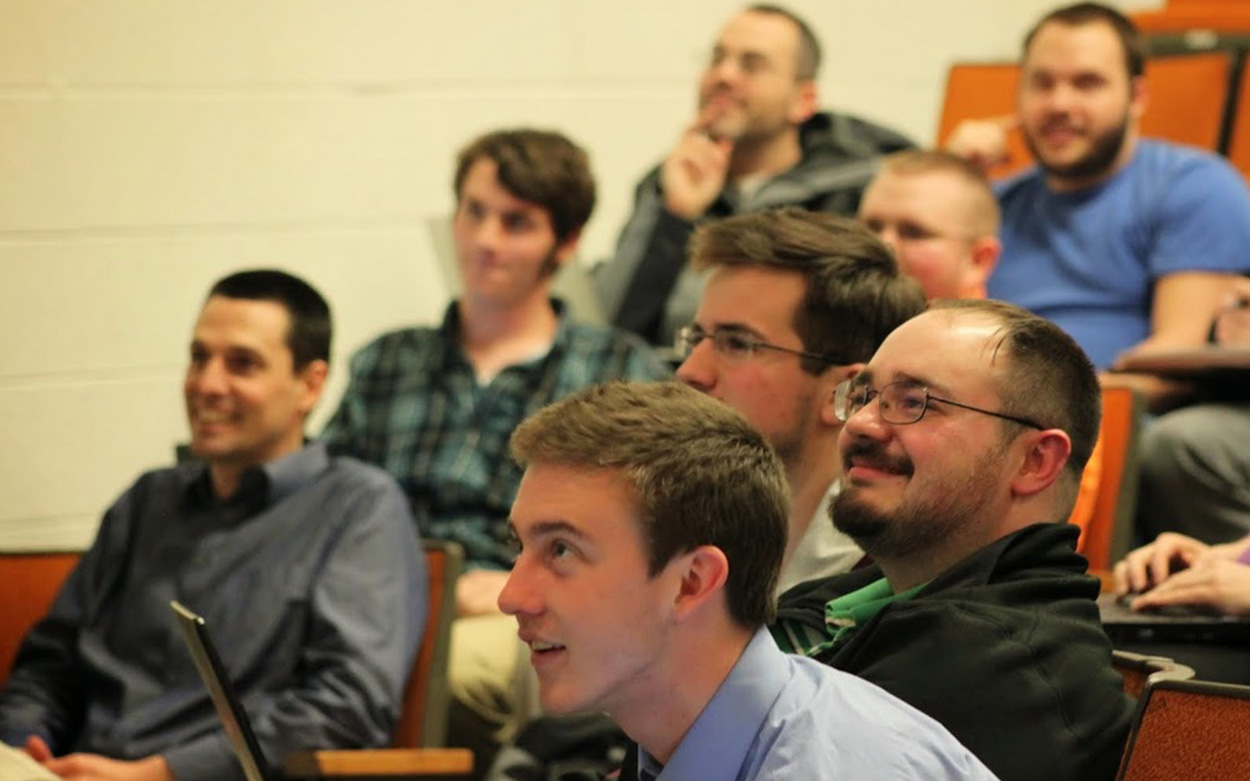 Learn By Doing
Number-crunching Maroon Stat Crew collects, analyzes sports team data
The student crew produces statistics that help find patterns among the players' performances, which help the coaches and teams play more effectively.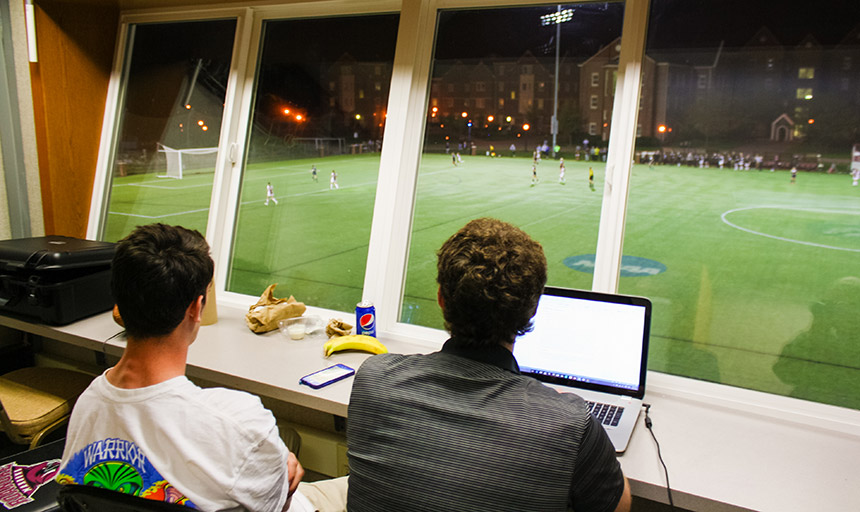 Jon Marino '14 was awarded the top student research prize from the Maryland-DC-Virginia section of the Mathematical Association of America (MAA). His research project with faculty advisor Dr. David Taylor — which was titled "Integer Compositions Applied to the Probability Analysis of Blackjack and the Infinite Deck Assumption" — addressed a counting problem associated with blackjack probabilities. The blackjack connection gave Marino's work a familiar and interesting context, but his enjoyment of the project was in the development of new mathematics. It was an exciting occurrence for any mathematician, and the quality of Marino's work was recognized at the national level. He also presented his paper at MathFest 2014, where he won a Pi Mu Epsilon best presentation/research award.
Marino worked as an analyst with the Disability Support Service branch of the Social Security Administration immediately after graduating and went on to attend Virginia Tech for graduate school in mathematics. More recently, he's been assisting in research at Old Dominion University.
Careers & Outcomes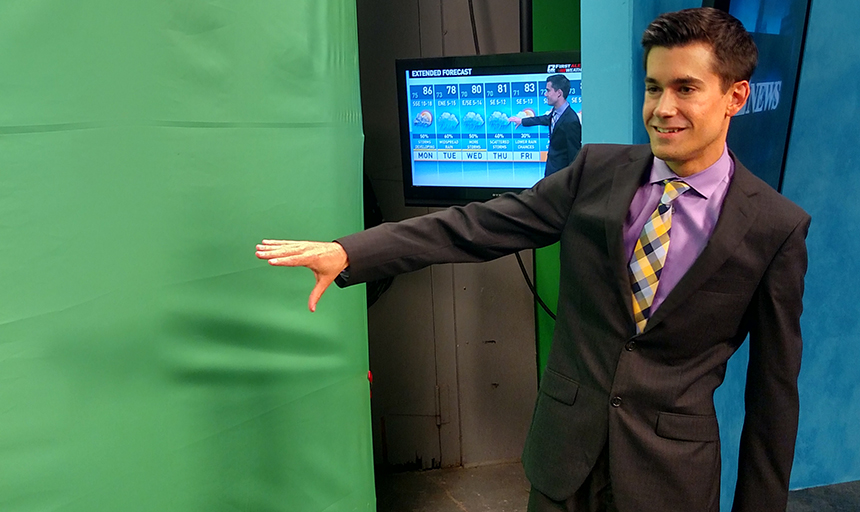 David Wolter '09 majored in sociology and minored in math at Roanoke. He had long held the dream of being a meteorologist. At Roanoke, internships at WVTF Public Radio and WDBJ7, our region's CBS affiliate, introduced him to the broadcast side of the news and weather business. Wolter also hosted a sports show on WRKE, Roanoke College's student-run radio station.
"I literally use my math minor every day," Wolter said. "Mathematics has allowed me to develop the problem-solving skills I need to successfully create weather forecasts." After graduating, Wolter earned a master's degree in geological and earth sciences/geosciences at Mississippi State University. He went on to live his dream, first as a meteorologist for KBMT in Beaumont, Texas, and then as chief meteorologist of WBKO News in Bowling Green, Kentucky.
"I have a passion for the dynamic nature of the atmosphere," Wolter said. "I want to make sure people never underestimate the power of Mother Nature. Educating the general public is a big part of my job. Of course, I provide weather forecasts on various media platforms, but it is just as important for me to be out in the community talking about weather safety."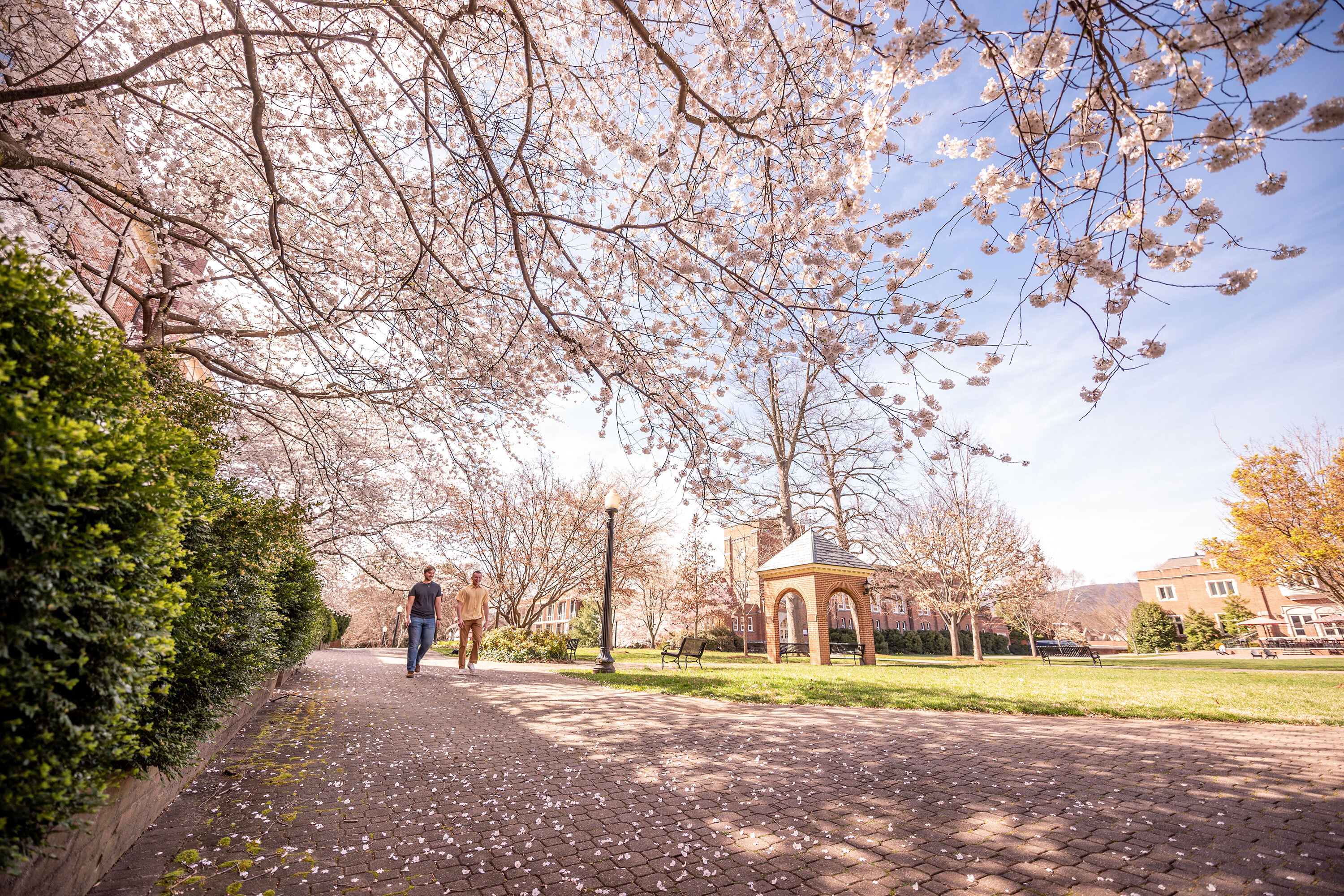 In the 2015 CareerCast ranking of jobs, three of the top four were math-based: Actuary (No. 1), Mathematician (No. 3) and Statistician (No. 4).
Our grads work at great organizations.

Faculty
Professor's Love For Sports and Math Creates Unique Classroom Experience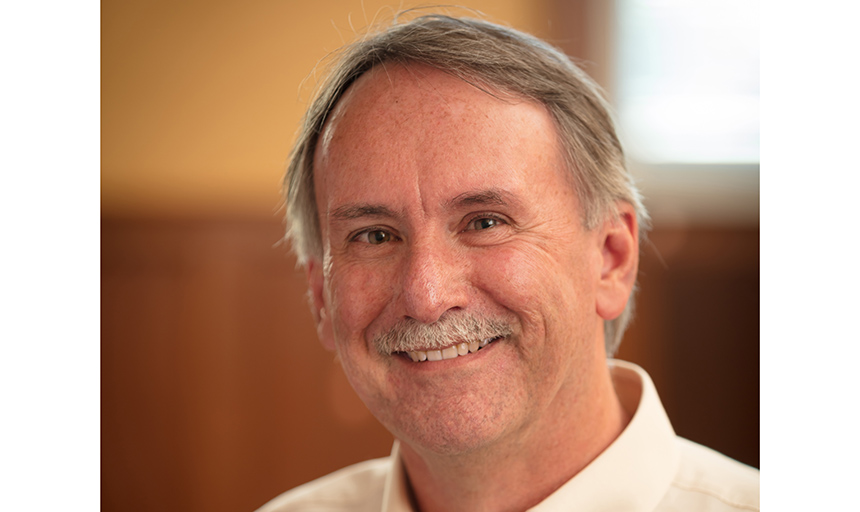 Dr. Roland Minton's love for sports helps to engage students in mathematics, a subject where it is usually difficult to visualize the material. "Math doesn't have a really cool physical demonstration. But if I relate it to sports, even if there's not a physical demonstration in class, most people can at least have a visual of one person throwing a ball to the other...it makes it more accessible," Minton said. "There's a lot of great math that controls machines and really complicated processes, but that's not real accessible for many people. And I think sports is."
You have some pi on your face
We love to celebrate Pi Day here at Roanoke by baking pies and pie-ing our math, computer science and physics professors.