Ever wondered how Spotify compiles personal year-in-review playlists every December? Or how crime data maps of different neighborhoods can be so specific? Data science is an interdisciplinary field that lies at the intersection of mathematics, statistics and computer science as well as often partnering with business, engineering and bioinformatics. It is a rapidly evolving field that requires technical skills, critical thinking and strong communication skills.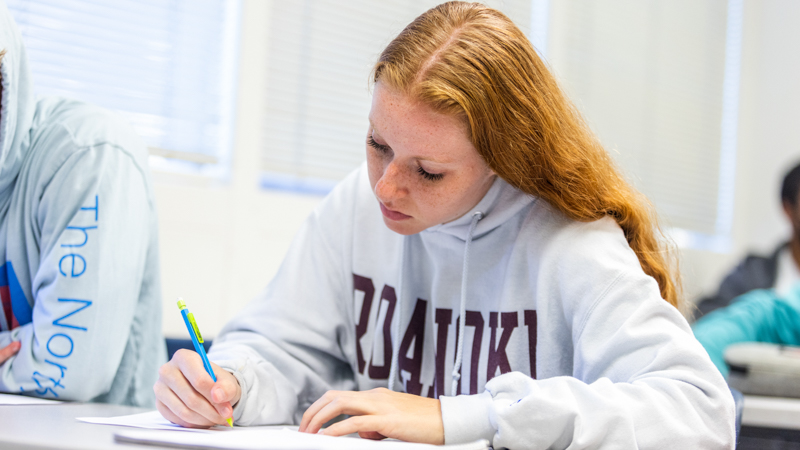 Curriculum & Courses
DATA 170: Data Mining
DATA 248: Data Visualization
DATA 350: Databases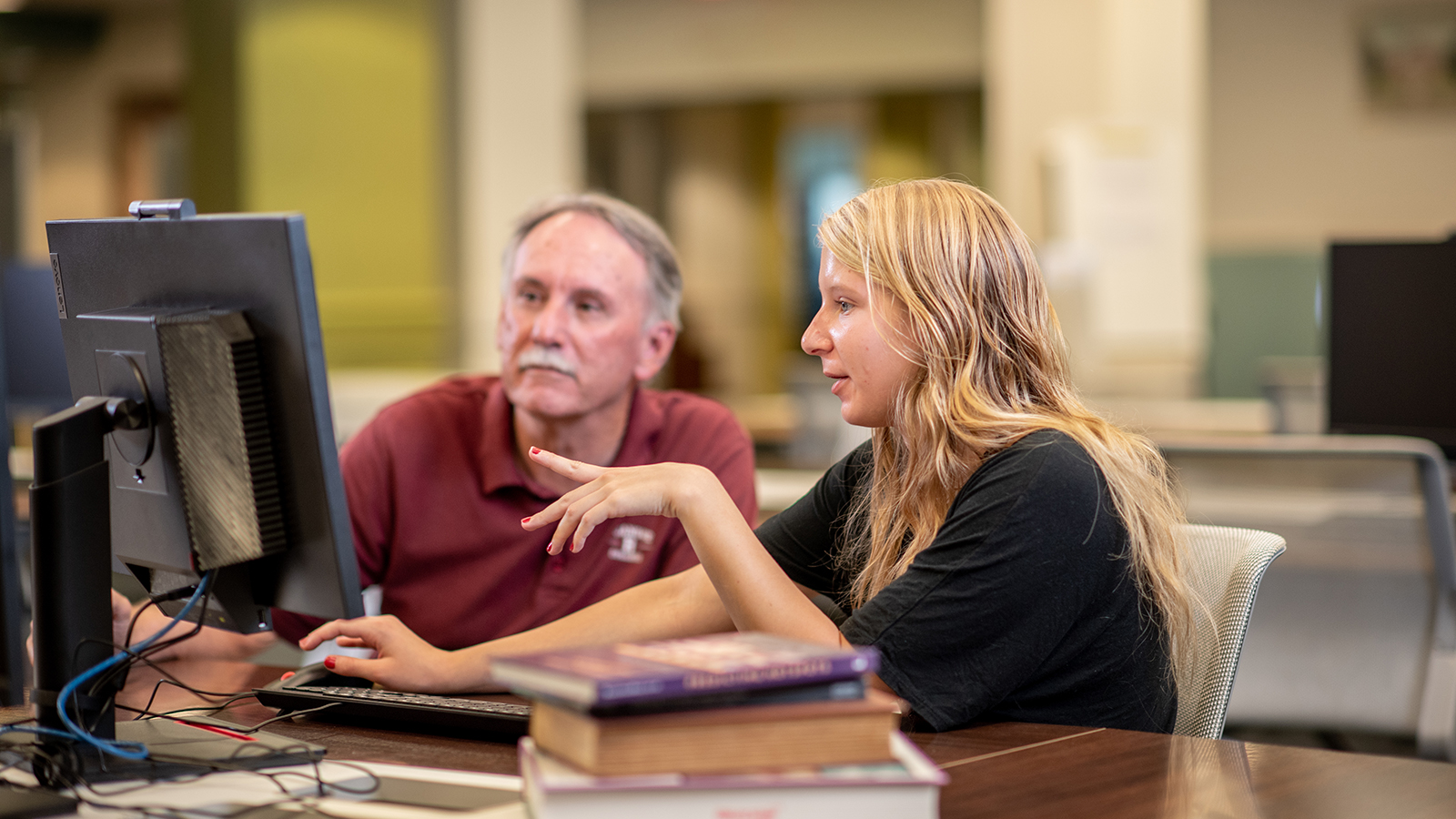 What Makes Roanoke Different?
Student Experiences
Taylor Ferebee Builds Movie Predictor App and Multi-predictor Algorithm
Mathematics and physics major Taylor Ferebee '17 is a huge film buff. (Her favorite movie? "Dirty Harry.") Taylor decided to combine her love of filmmaking with her passion for mathematical concepts. Her initial goal was to create an app that could predict the box office success of a film using artificial intelligence. That goal accomplished, Taylor now has upped the ante: She's creating a working multi-predictor algorithm that she can sell – primarily to very tech-savvy people with very specific interests – by 2020. "I've been looking into predicting health outcomes, specifically of college students," Taylor said.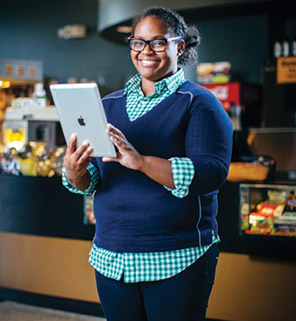 Number-crunching Maroon Stat Crew collects, analyzes sports team data
The student crew produces statistics that help find patterns among the players' performances, which help the coaches and teams play more effectively.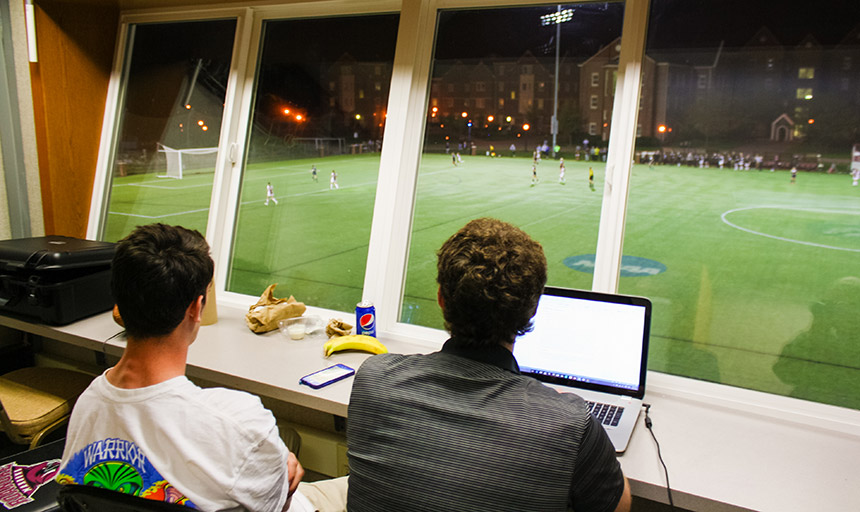 Real-World Data & Statistics Learning
Careers & Outcomes
In the 2019 CareerCast job rankings, data scientist is No. 1, with statistician at No. 2.
News
The launch of the MBA is a major milestone that builds on Roanoke's strong undergraduate programs in business and finance.

The mathematics professor is serving as a policy fellow with the U.S. President's Council of Advisors for Science and Technology.

The awards celebrate outstanding commitments to service, professional contributions and teaching excellence.
Beyond providing Spotify users with playlists of songs most listened to, professional data scientists solve a wide array of large-scale problems using data. For example, huge traffic datasets can be analyzed to inform governments about needed roadwork and improvements. Medical data can be examined to find a variety of solutions, from reducing misdiagnosis to predicting disease.
Students generally take one of two paths — the theoretical track and the applied track. Our program will prepare students for either one. The theoretical track prepares students for graduate school or working for a technologically advanced company such as Amazon. The applied track, for students who are interested in immediate employment, prepares students to enter the business world. Students learn the language of business and finance, and acquire analytics skills currently used in the workplace.
We offer a major in data science.