Finance
Finance is concerned with securing, managing and investing money.
When you study finance, you'll focus on banking procedures, bank accounts, loan, interest credit, trusts, investments, accounting procedures, budget and financing, and security.
Business and economics professors will challenge you to become an experienced and successful professional. To help you meet this challenge, we will work diligently to teach you crucial skills such as writing, research, analysis and application of theory.
Because they're so well prepared, our students go on to employment at leading financial firms, such as JP Morgan, Merrill Lynch, PNC Bank and Wells Fargo.
We offer a concentration in finance.
For the fourth consecutive year, The Princeton Review has named Roanoke College to its list of the top 36 great schools for business/finance majors.
Students Manage $1 Million Investment Fund
Watch Video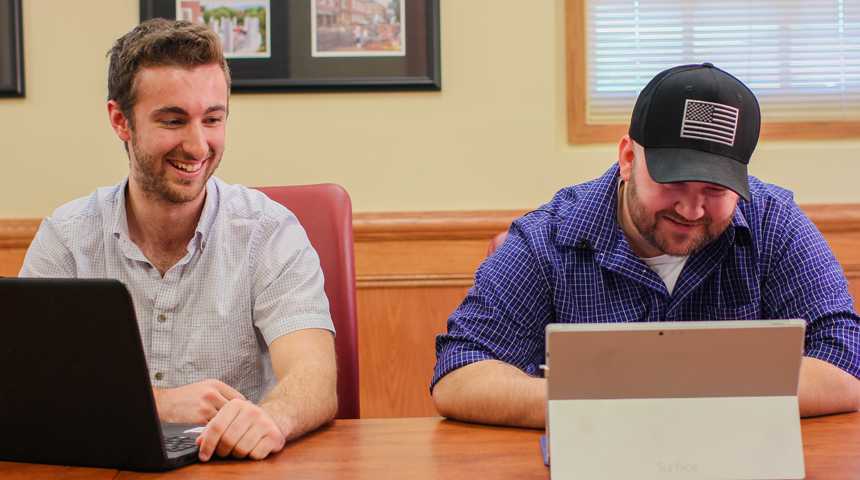 Keith Petrus '06, former manager of the fund, said the class provided him with invaluable learning experiences that helped him find his first job. "I discovered that I spent nearly half of my interviews with employers discussing the dynamics of the student managed fund," he said.
Sample Course Offerings:
BUAD 142: Personal Finance
BUAD 242: Investments
BUAD 342: Corporate Finance

View all courses
Our business grads work in finance at great organizations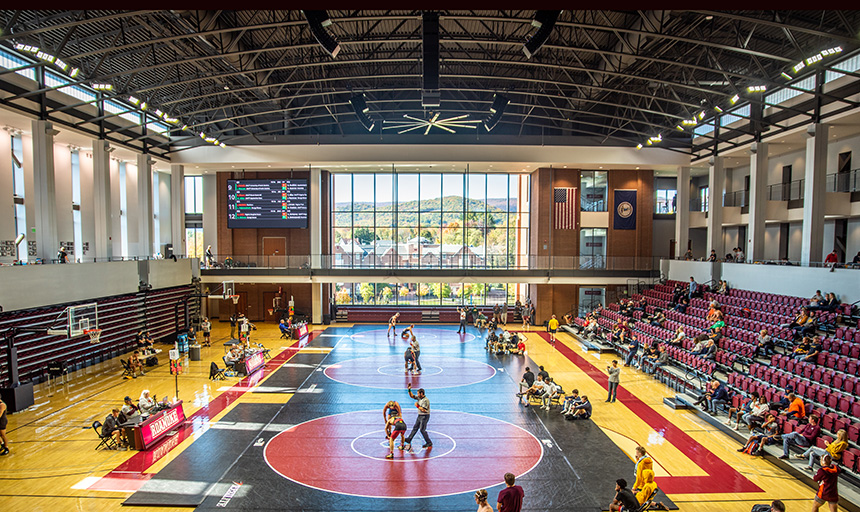 For the first time, Roanoke is on the Best Athletic Facilities list and Best College Radio Station list. Roanoke is again on the list of Great Schools for Business/Finance Majors, Great Schools for Computer Science/Computer Engineering Majors and Great Schools for Psychology Majors.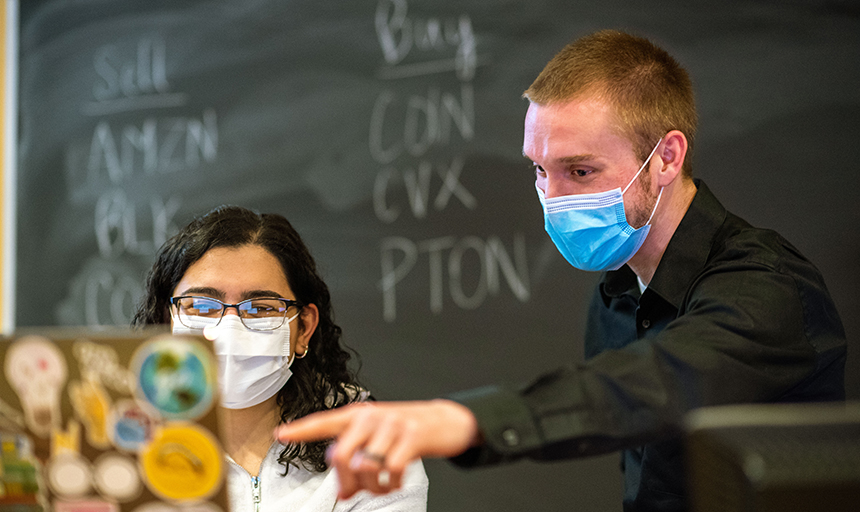 A new paper from Dr. Tim Carpenter details the benefits of business administration students investing and trading real cryptoassets in the Student Managed Fund.
More Internships Available Than Students to Fill Them | Here are some recent examples