Dining at RC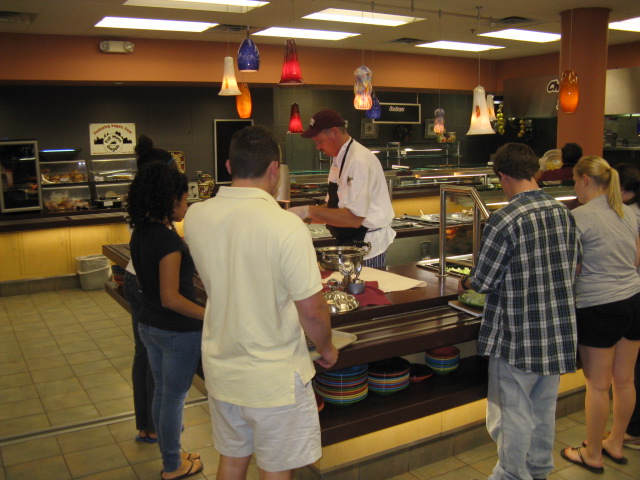 Roanoke College has earned a reputation for outstanding service and exceptional food. The Dining Services team strives to add value to the campus community by offering excellent culinary and hospitality experiences.
We demonstrate a commitment to accommodating the diverse dining needs of our community, and we are passionate about what we do. Whether it's dining in our all-you-care-to eat Commons, getting meals-on-the-run at our retail locations or food truck, grabbing snacks from concessions at a sporting event or accenting your important events with our catering, we are here to serve you.
We thank you for your participation in our dining program, and we are excited to help make Roanoke, yours!
Follow us @NokeDining on Instagram, Facebook, and Twitter
What's Cooking at RC?
Dining Services at Roanoke College offers the following dining options for the pleasure and convenience of students, faculty, staff and visitors:
For more information, please consult the following pages for more information about dining at RC:
Dining Hours of Operation for Summer
Sutton Commons: Open based on summer camps and conferences
Freshens: Monday-Friday 10:00 a.m. to 4:00 p.m. (Closed Saturday-Sunday)
Monday 06/19: CLOSED (RC Holiday)
Saturday 07/01 - Tuesday 07/04: CLOSED (RC Holiday)
Thursday 07/13 - Friday 07/14: CLOSED (Computer System Upgrade)