Rising 10th-12th grade teens
Ask the big questions
Live on campus for a week
Learn with professors and Roanoke College students
Sunday July 24, 2022 through Saturday July 30, 2022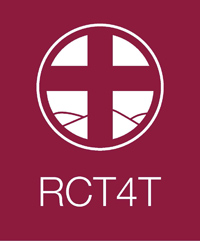 Our seventh annual, week-long summer program introducing teens to biblical and theological scholarship, exploring contemporary challenges & how their faith tradition can meet those challenges. We will focus on the life & thought of Dietrich Bonhoeffer-a church leader who met the challenges before him-we will explore today's social issues & encounter other faiths by engaging the students with leaders from those various communities. Come and discover a sense of mission, be equipped with theological tools to enable you to meet the challenges facing the church today. For information on how to register for Theology4Teens please contact Dr. Ned Wisnefski via email at wisnefsk@roanoke.edu.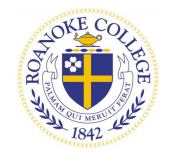 In a special appearance at Roanoke College, which has a close partnership with Habitat, Jonathan Reckford shared what he's learned during his years leading the global nonprofit.

The closet in West Hall, sponsored by the Department of Religion & Philosophy and the Center for Spiritual Life & Campus Ministry, is open all day, every day.

Recent works examine important aspects of the judicial system, the fate of the universe, our relationship with war and more.

A new center for studying racial history made headlines around the country, and multiple professors published insightful opinion pieces.

Photos and memories of the weeklong residency of monks from the Drepung Loseling Monastery still reverberate through campus.

Samuel McKnight, a sophomore, has been awarded a Critical Language Scholarship to study Russian language this summer in Vladimir, Russia. He is the first Roanoke College student to receive this competitive award.

Roanoke College Choir performs for the national Reformation 500 worship service at Washington National Cathedral. On campus, a reenactment of the events in Wittenberg 500 years ago is organized by faculty and students.

Out of 48 students in the Lutheran College Washington Semester's fall program, Hayley Moe '18 received the Dean Nancy D. Joyner Spirit Award.

The Rev. Dr. Paul Hinlicky, Tise Professor in Lutheran Studies, releases in June "Divine Simplicity: Christ the Crisis of Metaphysics."

A March 29 Teach-In featured a panel of three Roanoke professors and an engaged audience of students, faculty and staff.

T4Teens will be a week-long residential summer program to introduce high school students to biblical and theological scholarship, and help them engage in contemporary challenges.

"The Ought" is for young adults who wonder where morals originate and why they vary between individuals. Dr. Ned Wisnefske worked with a student illustrator on the book.